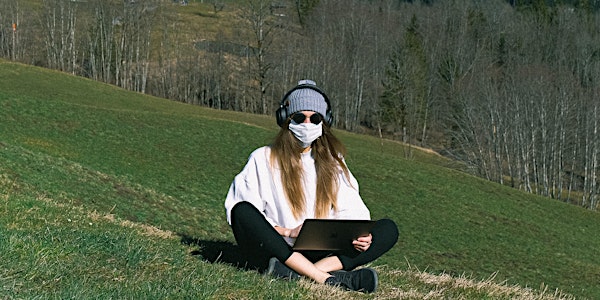 Navigating Your Business Through Uncertain Times
Navigating your business in uncertain times Free Workshop for Entrepreneurs.
About this event
Navigating Your Business Through Uncertain Times
Free ONLINE Workshop for Entrepreneurs
Tuesday, March 31, 2020 | 6:00 - 7:30 PM Mountain Time
Once you register you will receive a Zoom Link.
Tickets: FREE
There is a great deal of uncertainty about what will happen due to the Coronavirus. You may already be experiencing hardships in your business.
Although you might be isolating right now, there is no need to be alone. We are so blessed to still be able to connect through the internet with one another, and we need one another more than ever right now.
Am I right?
Although there are some terrible ramifications of the virus there is also a great deal of beauty. It is showing us how connected we all truly are. So why not connect? Why not come together and support one another.
If you have questions how to navigate your business through these uncertain times or just want to connect with a beautiful and loving community of people, please join us!
We will have a community discussion, as well as some hot seat coaching.
Steven and I will also provide some practices to:
- make clearer decisions over the next few months
- stay in a higher frequency
- move through fear and anxiety and feel more peace and calm
Please join us!!
Facilitated by:
Kerry Borcherding
Kerry Borcherding is a Behavioral Science and Emotional Intelligence Expert
She has more than 20 years of experience as a leader in psychology, behavioral science and emotional intelligence. She is an expert in developing leaders in the areas of communication, energy management, intuition and mind-body awareness.
She uses neuroscience, psychology and human behavior principles to transform leaders' abilities to eliminate destructive behaviors so that they can function at high flow states and peak performance. Her work increases employee productivity, happiness and engagement.
She also empowers leaders and their teams to fully access their unlimited potential, true purpose and leadership gifts in order to create a larger, positive impact on humanity and the planet. She drives leadership teams to harvest meaningful connections to achieve extraordinary results.
Kerry graduated with her Master's in Transpersonal Counseling Psychology from Naropa University and has numerous other certifications within that field.
Steven Ringelstein
Steven is a lifelong, serial entrepreneur. He is the founder and CEO of Pristine Creations LLC, a high flow state consulting firm creating extraordinary results, innovation and excellence. He is an evolutionary leader who pioneered the 4 Zones of Leadership framework. He uses neuroscience principles to hack leaders' internal decision-making algorithms to enhance performance. He is highly skilled in emotional intelligence, energetic intelligence and an expert in the science of intuitive intelligence.
Steven is recognized for his expertise in strategy development, creating High Flow State Leadership Teams and transforming organizational culture. He has 40 years of leadership, business and consulting experience and is skilled at helping client's step into their personal power to increase individual and organizational impact. Steven has consulted for hundreds of clients, from C-level executives and their leadership teams to entrepreneurs leading high-growth businesses.
Throughout his career, Steven has worked with highly technical and sophisticated management teams in healthcare, aerospace, microprocessor, financial services, consumer products and automotive industries. Past clients have included W.L. Gore, Kimberly-Clark, General Motors / Delphi, Autolive, Motorola, Rubbermaid, Raytheon, Ford Aerospace, Talley Defense Systems, Boeing, GE, Intel, Microchip Techology, L'Oréal, LifeCell and many more.
Steven holds an MBA from Thunderbird School of Global Management. He has BBA in International Marketing & Management from the City of New York University. He holds numerous other professional degrees.