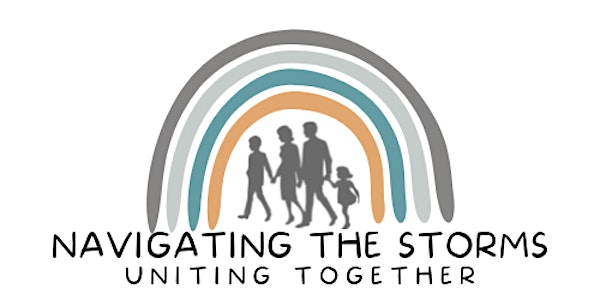 Navigating the Storms, Uniting Together
Navigating the Storms is a family focused event to provide information and resources to handle daily struggles with their loved ones.
About this event
Navigating the storms is aimed towards parents of a child or young adult experiencing stress, anxiety, depression, substance misuse or other special needs. The Children's Behavioral Health Network partners: NAMI Oklahoma, Parents Helping Parents, Inc., Evolution Foundation and Oklahoma Family Network would like to invite you to two days with breaks between one hour sessions on December 5th and 6th for a time of uniting together for support, empowerment & education. If you are a caregiver (parent of any kind) of children or youth with mental health, substance misuse, or other special needs, this retreat is for you! You will come away refreshed and connected to other families and with supports you may not know exist.
If you know a youth/young adult or are one, please check out our youth retreat. We will have several workshops to choose from! Some will be interactive (don't worry you won't have to speak), fun and informative! The youth/young adult sessions will also be on December 5th & 6th and have a different registration so don't register them here, please. .
Please join us!