Navigating the Omniverse to Disclosure & Soul Development

Saturday, August 27, 2016 from 12:00 PM to 3:00 PM (PDT)
Event Details
Navigating the Omniverse to Disclosure & Soul Development 
ONLINE WORKSHOP
*if you miss the live event you can still sign up and receive the replay*
Featuring Omniverse author Alfred Lambremont Webre &
psychic and transpersonal therapist Geri DeStefano-Webre, PhD
Join Alfred Lambremont Webre with Geri DeStefano-Webre, PhD in a breakthrough Seminar/Workshop, "Navigating the Omniverse to Disclosure and Soul Development", based on Alfred's best-selling new book The Omniverse setting out a map for navigating our newest cosmological entity, the Omniverse.
"Although mere mortals can hardly wrap their minds around infinity, The Omniverse calmly and competently opens the portals to our heavily populated cosmos." Susan Martinez, PhD author of Delusions in Science and Spirituality.
Geri will open this Workshop with a guided meditation and discussion on navigating the Omniverse.

Alfred will present a mapping of the dimensional ecology of the Omniverse: our populated and organized Universe, the Multiverse, and the Spiritual Dimensions and civilizations of Souls, spiritual beings and Source.
Internalizing the Omniverse accelerates Soul Development
Soul Development involves a complex dynamic interaction of the dimensional ecology of each specific cosmological body of the Omniverse - A specific Universe, the Multiverse, and the intelligent civilization of souls in the Spiritual Dimensions. That is why Disclosure and Sould Development is such a powerful event in the history of a planet and a community of Souls.
Understanding the Omniverse expands our awareness of its dimensional ecology and can accelerate and widen the extent of awareness of Earthling Souls in a single ascension, which some evidence states occurs every 75,000 years (the "Great Year") and may be occurring in our current timeline.

Takeaways of the Seminar/Workshop include:
A concise internalization of the Omniverse, our 3rd cosmological body joining the Universe and the Multiverse
A science-based understanding of the soul-development process of planetary and Soul Development
A research-based overview of Disclosure (including AI Artificial Intelligence) and its relation to the scope and feasible schedule of planetary Soul Ascension.
A Love and Soul-based program for a Service to Others Earth
---
 FREE Kindle eBook copies of Alfred Lambremont Webre's book will be given to advance ticket purchasers (10 AVAILABLE) [Retail value: $9.99]
**UNLIMITED REPLAY ACCESS**
Join us on 8/27/2016
12:00 PM - 3:00 PM PST
---
ABOUT ALFRED AND GERI WEBRE:
Alfred Lambremont Webre is a futurist, a graduate of Yale, Yale Law School, and a former Fulbright scholar who has taught at Yale and the University of Texas. A pioneer advocate of Disclosure, Alfred's book 2005 Exopolitics was secretly time traveled by CIA to 1971. In 1977, the Carter White House Extraterrestrial Communication Study that Alfred directed and the House Select Committee on Assassination's investigation of the JFK assassination (which Alfred helped start) were shut down or compromised by the anti-Disclosure forces in the Secret Space Program. Alfred's contributions to the development of a positive future for Earth and our living community in the dimensional ecology have included the development of the science of Exopolitics in his book Exopolitics: Politics, Government and Law In the Universe (2005 Universebooks.com), and mapping the Omniverse in his 2014-2015 books on the Omniverse. Alfred has been active in public broadcasting in the United States (WBAI-FM) and Canada (Vancouver Coop Radio). Alfred's investigative journalism has been featured on CBC, CBS, CNN, TruTV, PressTV, and other mainstream TV networks. Alfred's website: www.exopolitics.com
Geri DeStefano-Webre, PhD is a psychic and transpersonal therapist. She holds a Ph.D. in Psychology and has blended her intuitive abilities and eclectic, therapeutic modalities, for the past 40 years, to assist her clients. Geri facilitates classes, workshops and Seminars that focus on the deeper, personal patterns that obstruct psychic abilities and lead to personal transformation. Geri believes that humanity has a singular and unique opportunity to experience energies and dimensions that hasn't been present to us for many thousands of years. How we consider seeing, experiencing and functioning with these shifts in our energy field may have far-reaching possibilities that we can only just intuit at present. Geri's website: www.drpsychic.net

Geri and Alfred live in Vancouver, BC [Canada] in an ecologically responsive Village-like collective household of three families, including four cats and a dog, a vegetable garden, and a great view of the mountains.
---
The Omniverse: Transdimensional Intelligence, Time Travel, the Afterlife, and the Secret Colony on Mars (2015: Inner Traditions/Bear & Co.)
by Alfred Lambremont Webre (Author)
Kindle eBook http://amzn.to/1mBhbHe
Softcover http://amzn.to/2139Q2C
This Seminar/Workshop is offered in coordination with ExoUniversity and Omniversity [See: www.exouniversity.org www.omniversity.info]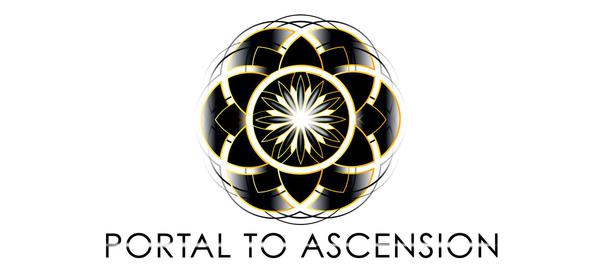 Organizer
Portal to Ascension has been created at this moment in humanity's evolution to assist in the awakening process. We are involved with events worldwide exploring Consciousness, ET Disclosure, and Spirituality. We serve as facilitators of awareness.