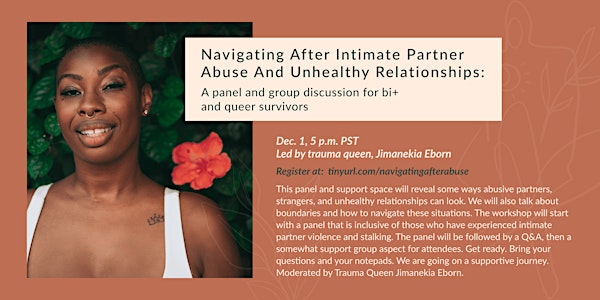 Navigating After Intimate Partner Abuse and Unhealthy Relationships
A panel and group discussion for bi+ and queer survivors of intimate partner violence and unhealthy relationships.
About this event
This panel and support space will reveal some ways abusive partners, strangers, and unhealthy relationships can look. We will also talk about boundaries and how to navigate these situations. The workshop will start with a panel that is inclusive of those who have experienced intimate partner violence and stalking. The panel will be followed by a Q&A, then a somewhat support group aspect for attendees. Get ready. Bring your questions and your notepads. We are going on a supportive journey. Moderated by Trauma Queen Jimanekia Eborn.