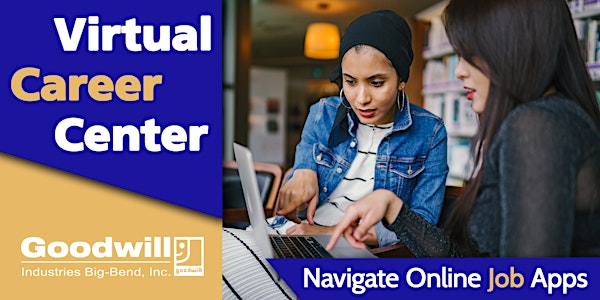 Navigate Online Job Applications [Online Workshop]
Learn to avoid common mistakes when applying for jobs online. Learn how to stand out and dramatically increase your odds of getting hired!
About this event
Discover the true purpose of online job applications (it's not what you think).
Save hours of time filling out applications with our preparation tips.
Improve the accuracy of the data in your applications.
Identify the mistakes most people make when filling out applications.
Master techniques to make your application stand out.
Avoid the common pitfalls of automated online application software.
Get expert answers to your questions about online applications.
Learn to spot job listings that are a scam.
Identify the qualities employers look for in a candidate.
Dramatically increase the chances your applications will be read.
This workshop is part of a larger series of workshops designed to help you get a job and keep it! To learn more about the services we provide and to register for other workshops, please visit our website HERE