Description
Join Navidar and other senior level executives from across Central Indiana for a lively and engaging conversation about the lifecycle to building a successful company: when and why you should consider starting a company, how to grow a company and manage scale, and how to best prepare for and what to expect during and after the exit process.

We will be discussing lessons learned and best practices drawing upon stories and examples from the significant number of start-ups, scale-ups and exits of which our speakers have been a part. This event is sure to be both informative and a great networking opportunity. Breakfast will be provided so please come and join the conversation.
---
Agenda:
7:30 AM – Introductions & Breakfast
8:00 AM – Special Event Speaker
8:30 AM – Start-up Session
9:30 AM – Scale-up Session
10:30 AM – Exit Session
11:30 AM – Closing Comments & Networking
______________________________________________________________________________________________________
PANELISTS:
Event Speaker
David Johnson, President and CEO, BioCrossroads
Start-up Session
Moderator: Eric Tobias, Partner High Alpha, Founder iGoDigital

Ting Gootee, Chief Investment Officer, Elevate Ventures

Steve Ehrlich, COO, Bolstra

Josh Owens, CEO, SupplyKick

Doug Collins, Founder, AppealTrack
Scale-up Session
Moderator: Mike Lee, Partner, KSM

Don Aquilano, Partner, Allos Ventures

Max Yoder, Founder, Lesson.ly

Ben Evans, Co-Founder and CEO, OurHealth

Angie Stocklin, Co-Founder & COO, One Click Internet Ventures
Exit Session
Moderator: Tim Walsh, Co-Founder & Managing Director, Navidar

John True, General Partner, Cultivation Capital

Ken Gramley, COO, Zio

Christopher Clapp, CEO, Bluelock

Clay Sandberg, Co-Founder, ArchwayTechnology Partners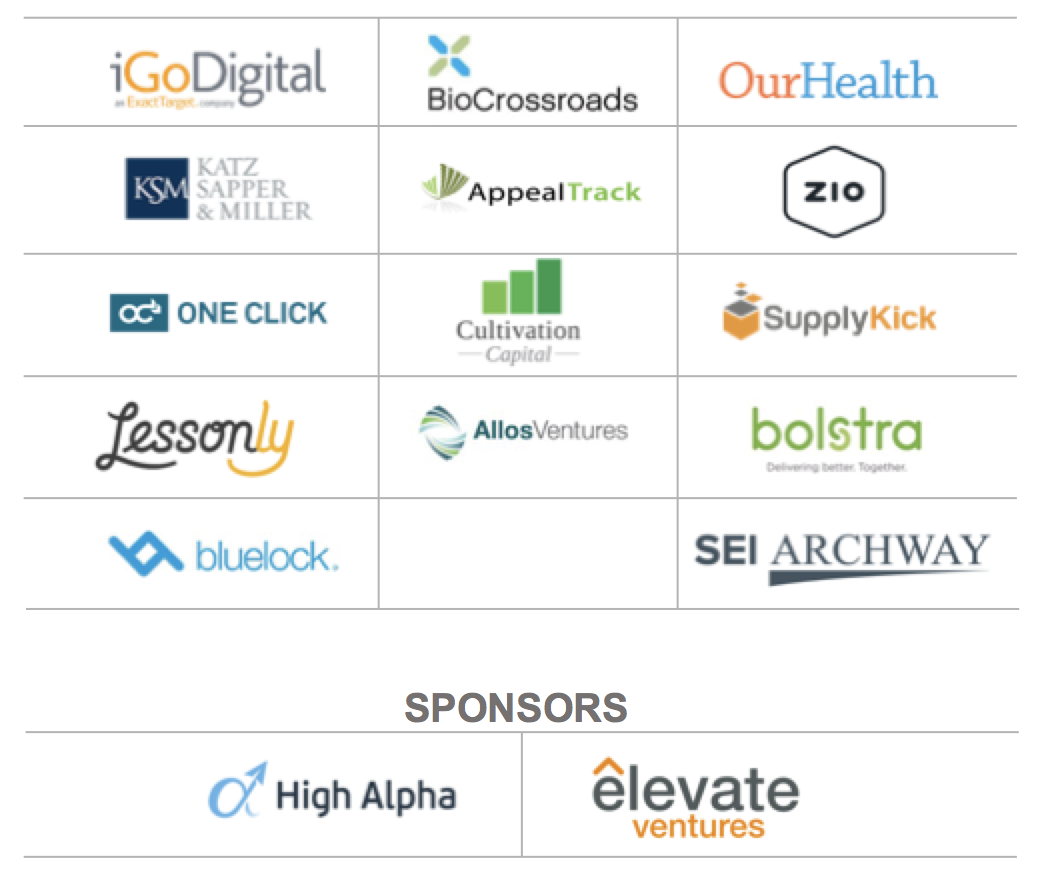 Organizer of Navidar Presents: The Lifecycle of Building a Successful Company: Key Steps and Lessons for Every Stage.
Navidar Holdco LLC, with a presence in Austin, Cleveland, Dallas, Denver, Indianapolis, Minneapolis and San Antonio, is an investment banking firm that provides strategic merger and acquisition advice, capital raising solutions and corporate advisory services to businesses and investors in dynamic industries. The firm focuses on SaaS software, eCommerce & Internet, IT and engineering services, specialty manufacturing, and health care information technology companies. Navidar principals have completed more than 300 transactions representing transaction volume of nearly $70 billion in M&A and capital raising, for both private and public companies, over the past 20 years. To learn more about Navidar, please visit www.navidar.com.