NatWest Boost Networking: Mid-Week Motivation
Join your Local Enterprise Manager, Gemma Bourne, for some mid-week motivation at this free online networking event.
About this event
Grab a coffee and join me for this virtual networking group supporting businesses to grow and get better connected.
At NatWest Enterprise, we understand that the success and growth of small businesses are the heartbeat of our economy. You provide investment, employment and benefits to our local communities and we want to be central in helping you achieve this.
As your Local Enterprise Manager, it is my pleasure to invite you to this new networking group for some mid-week motivation.
Join me with your tea or coffee and meet other like minded entrepreneurs all looking to connect and grow. This is an informal event to allow local business people to meet and discuss the topic of the day, make new contacts and connections and to build a forum for the local business community.
This is a free networking group and open to all, not just to NatWest customers.
*** This is a zoom networking group and the joining link will be sent to you in your confirmation email ***
The meeting is password protected and must be accessed using the encrypted link.
Any problems or queries please email me: gemma.bourne@natwest.com
Our NatWest Enterprise programme provides support for your business that goes beyond just finance. As your Local Enterprise Manager I can connect you with the right people and right knowledge to boost your business and help it to grow. We have a team of Local Enterprise Managers in the UK who have supported more than 250,000 customers through free events, individual consultations and networking.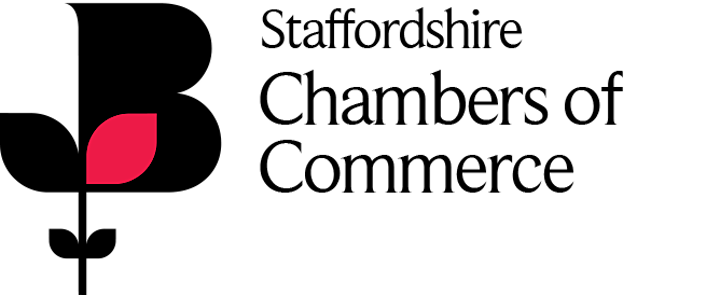 We are lucky to have Staffordshire Chambers of Commerce and Stoke-on-Trent & Staffordshire Growth hub supporting this networking group. The sessions will be hosted by Gemma Bourne of NatWest and co-hosted by Pete Ball, Business Start-up Adviser, and the break out rooms will be supported by the Growth hub advisers.
With an ever growing network, Staffordshire Chambers of Commerce is the recognised voice of business in Staffordshire.Their trusted advisors offer FREE one-to-ones where they will complete a full diagnostic to determine how their partners can help you to best unlock your growth potential.
Please get in touch with Growth Hub using the Business Helpline to arrange your free one-to-one, and if you are interested in finding out more about how the Chambers of Commerce can support your business please contact them on 01782 202222 or e-mail info@staffordshirechambers.co.uk
About this event
All information used in this presentation you are registering for is produced for information
purposes only and is for the sole use of the attendees at the presentation.
Whilst we feel this topic is beneficial to business owners, the views expressed are not intended to
be and should not be viewed as individual advice or as a recommendation by RBS, NatWest or any
third party. You should seek independent advice in respect of issues that are of concern to you.
To the maximum extent permitted by law we expressly disclaim all representations, warranties, or
assurance of any kind, expressed or implied, that are made to the accuracy or completeness of
the information contained in this presentation and do not accept any obligation to update or
correct any information contained herein.
During the event photographs may be taken on behalf of the host with a view to posting on social
media to promote services offered to customers. If you do not wish to be included in the
photographs please notify us.
For the avoidance of doubt RBS/NatWest does not produce the materials for all presentations.
This disclaimer applies equally to any materials or presentations produced by a third party.
By registering for this event you agree that you have read and expressly agree to the use of your
personal data submitted as part of your event registration by Eventbrite in accordance with their:
• Terms of
Service:(https://www.eventbrite.co.uk/support/articles/en_US/Troubleshooting/eventbrite?terms-of-service?lg=en_GB),
• Data Processing Addendum for Organisers
(https://www.eventbrite.co.uk/support/articles/en_US/Troubleshooting/data-processing?addendum-for-organizers?lg=en_GB_); and
• Privacy Policy
(https://www.eventbrite.co.uk/support/articles/en_US/Troubleshooting/eventbrite-privacy?policy?lg=en_GB), which Eventbrite may update from time to time.