Description
Before natural hair blogs and influencers, before YouTube and Facebook, there was NaturallyCurly.com. In The Curl Revolution,
Michelle Breyer
captures the entire curl landscape pulling from the two decade history of the site as well as from experts, influencers and community members who share their inspirational stories.
Come be a part of The Curl Revolution with us, and our official client partner, Oyin Handmade. Books will be on-hand during the event for purchase.
About the Author:
Named one of the 50 Most Influential People in the Multicultural Market by Women's Wear Daily in 2015, Michelle Breyer is a visionary entrepreneur who took a personal frustration over out-of-control curls and built it into the largest social media platform for hair. The co-founder of NaturallyCurly is a former award-winning business reporter. She now consults with numerous brands and retailers to help them develop the right products and communication strategies to most effectively connect with this valuable consumer. She lives in Austin, TX with her husband and curly teenage daughter.
About Jamyla Bennu and Oyin Handmade:
Jamyla Bennu is the Creator/Grand Mixtress of Oyin Handmade, a yummy and delicious all-natural hair, skin and body care line named after the Yoruba word for "honey". It is handmade with love using only the best and most nourishing good-for-you ingredients. A real innovator and self-proclaimed "Black nerd" with an unrivaled curiosity, serious sweet tooth for beauty, and zest for technology, Jamyla has turned her creativity and passion into a socially responsible, positively alternative beauty care brand. Jamyla leads Oyin Handmade with a savvy business philosophy of slow and steady growth to ensure quality and emphasize care. Each Oyin Handmade product is handmade – literally! – using only the finest ingredients. They are never tested on animals, are paraban-free and made with eco-friendly sensibilities. The company's flagship boutique in Baltimore is located at 2103 N. Charles St, Baltimore MD 21218 and open Saturdays only from 12-7pm.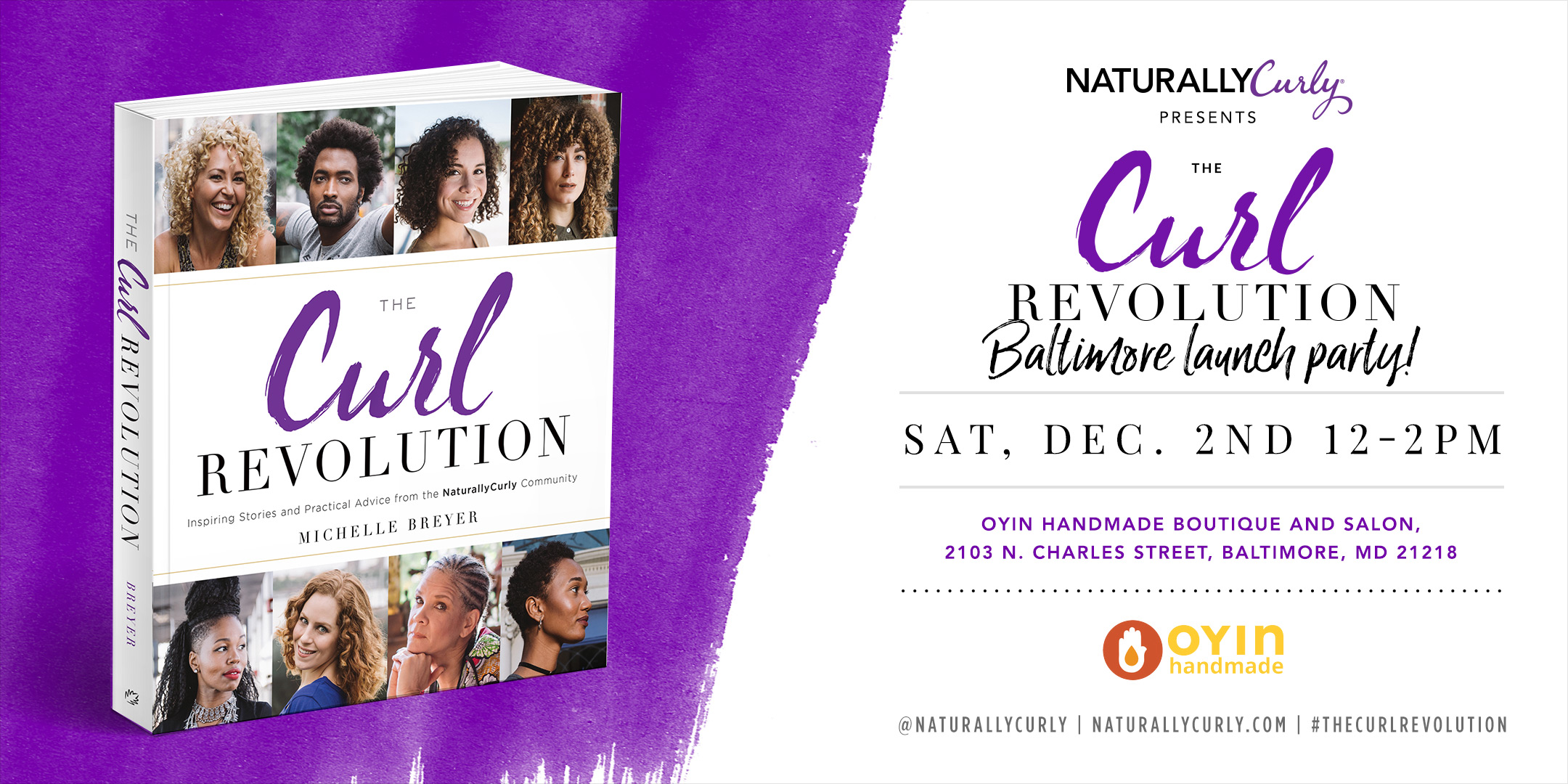 FAQs:
Please be aware that we will be capturing images at this event that will be used to promote The Curl Revolution on our website and social media. By attending the event, you are consenting to being photographed for this purpose. Thank you.