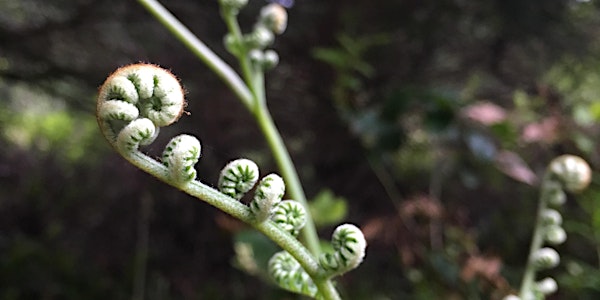 Naturalist Training Program 2022
The Naturalist Training Program is a series of 8 classes designed to teach you a wide variety of naturalist skills.
Refund Policy
Refunds up to 30 days before event
Eventbrite's fee is nonrefundable.
About this event
The Naturalist Training Program meets once a month, April 9-November 19, at various field locations within 1.5 hours of Portland.
Explore local natural areas
Expand your awareness of the natural world
Learn to interpret what you see
Develop technical skills
Develop your sense of place​
​​The program is designed to develop your skills in wildlife tracking, botany, ecology, navigation and map reading, wilderness survival skills, and reading the landscape. We want to get you outside, looking at the landscape, learning how to interpret what you see, and - most importantly - developing a sense of belonging in nature.
While each class emphasizes a different topic, class discussions will cover a wide range of subjects each day. Which animals and plants show themselves also helps determine the content of each day's lesson.
​Each day includes 6 hours of field time, with start and end times set to accommodate travel times to and from the sites. Classes build on each other, covering more advanced topics as the season progresses.
Introduction to Animal Tracking and Plant Identification | April 9 | Location TBD
Plant Identification and Foraging | May 14 | Oxbow Regional Park
Conifer Identification, Navigation, and Awareness | June 11 | Mt. Hood National Forest, Little John Sno Park
Forest Ecology and Navigation | July 9 | Mt. Hood National Forest, Lost Creek Trail
Sign Tracking and Animal Behavior | Aug 13 | Location TBD
Forest Ecology and Navigation | Sept 10 | Mt. Hood National Forest, Cast Creek Trail
Wilderness Survival | Oct 15 | Mt. Hood National Forest, Barlow Sno Park
Snow Tracking, Interpreting Gaits and Trail Patterns, Winter Plant Identification | Nov 19​ | Mt. Hood National Forest, exact location weather dependent
See our website for more details on topics covered: www.cascadiawild.org/naturalist-training-program
Learn more about Cascadia Wild Classes: www.cascadiawild.org/classes
Cost is $500 for the series.
Current Cascadia Wild volunteers: cost for the series is $400. When registering, use the promo code CaWVolunteer20percentoff
NOTE: we are not offering standalone classes for the Naturalist Training Program at this time. Contact us to register for the full series with a monthly payment plan: info@cascadiawild.org