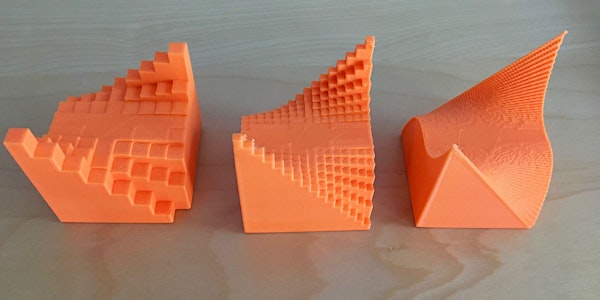 National University's Teaching Science and Math with Maker Technologies - A...
Location
National University
Spectrum Business Park
9388 Lightwave Ave
San Diego, CA 92123
Description
The College of Letters and Sciences at National University Presents Teaching Science and Math with Maker Technologies - A Free Workshop for K-16 Teachers
Has your school bought a 3D printer or Arduino electronics kits? Are you wondering how to use them to teach math and science, and whether it might be possible to go beyond the classroom to citizen science projects? NU Core Adjunct Faculty Member Joan Horvath, the co-founder of maker tech consulting firm, Nonscriptum LLC, and the co-author of six books about maker tech will lead an engaging seminar on how to utilize these resources in your classroom.We hope that attendees will find collaborators to develop new initiatives and ways of teaching.
Joan will be joined by many innovators, including:
Rich Cameron, Joan's coauthor and business partner and 3D printing expert

Charla Harris, Founder and Executive Director, Learning by Design (Proposed Charter School)

Ernest Levroney and Grace Cruz, Co-founders, The PRIME School (Proposed Charter School)

Simon Huss, Science & Technology Chair, Windward School

Huda Makhluf, National University Associate Professor and Chair, Department of Mathematics and Natural Sciences

Reinier van der Lee, winner of the 2015 Hackaday prize for Arduino- based water-saving technology
This seminar is open to educators seeking to utilize these technologies in the classroom, whether National affiliated or not. Current National students, faculty, and staff are especially encouraged to attend.
AGENDA
9:30-10:00 Registration, coffee, and networking
10:00-11:00 Maker technologies for science and math: from getting started to saving the world
11:00-12:00 My dreams: short presentations about ambitious projects, and progress to date
Making complex protein molecules for nursing students

Hacker calculus: teaching calculus concepts by making

Proposed TK-5 maker-focused charter school

Proposed grade 7-12 experiential education charter school
12:00-1:00 Lunch and an opportunity for small-group discussions and viewing models from the day's talks
1:00-2:30 Case studies of maker tech from science labs, vineyards, and classrooms.
2:30-3:00 Networking, forming of collaborations
3:00 Adjourn