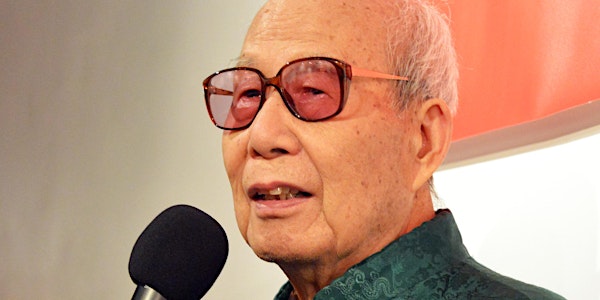 National Library Week Book Banquet with Ting C. Wang
When and where
Location
Queens Library at Flushing 41-17 Main Street Flushing, NY 11355
Description
Join us as Queens Library celebrates National Library Week with our Book Banquets. Each author's work reflects the diverse, active literary life of our city. Ting C. Wang, renowned novelist, will give an author talk, followed by a Q&A session and book signing. Plus, enjoy a meal with the author! This program will be in Mandarin Chinese.
Ting Chun Wang, also known as T. C. Wang, contributed to underground newspapers during the War of Resistance again Japan. In 1949 he moved to Taiwan and became a journalist. In 1978 Wang immigrated to the United States. Mr. Wang has received awards from Taiwan and China. Wang has a tremendous readership in Mainland China, Taiwan, and elsewhere. He published his four-volume autobiography from 1992 to 2009 and won worldwide acclaims. His essays, literary criticism, novels, plays, and poems, total more than 40 publications in Taiwan and Mainland China.

加入我們,皇后圖書館以我們的圖書宴會來慶祝國家圖書館週。每位作者的作品反映了我們城市多元化,活躍的文學生活。著名小說家王婷將給作家講話,然後進行問答環節和簽名。另外,與作者共享美食!
王廷春,又名T.C.王,在日本的抗日戰爭中為地下報刊做出了貢獻。 1949年他移居台灣,成為記者。 1978年王移民到美國。王先生獲得了台灣和中國的獎項。王在中國大陸,台灣等地擁有廣大的讀者群。他從1992年至2009年出版了他的四卷自傳,贏得了全球的讚譽。他的散文,文學批評,小說,戲劇和詩歌在台灣和中國大陸共有40多種出版物。
---
Tickets Purchase Policy
Queens Library programs are a free to the public. In order to make the programs available to the most number of people we are limiting general admission tickets to 2 per individual. Multiple orders per individual are not allowed and will be cancelled. This policy ensures that no-shows are reduced and tickets are available to the most number of people.