Description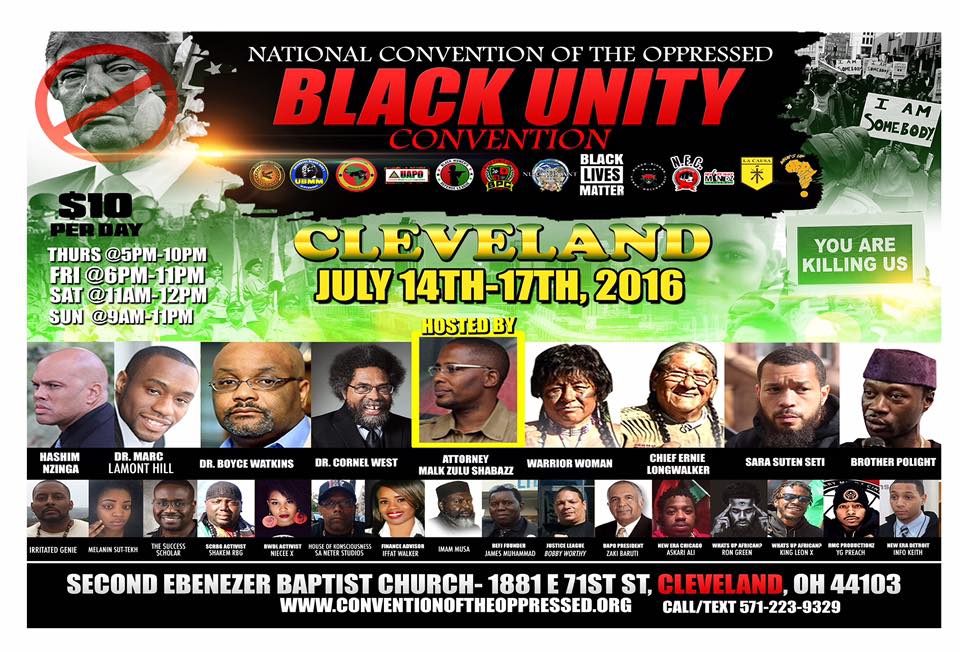 The NATIONAL CONVENTION OF THE OPPRESSED - BLACK UNITY CONVENTION will be four powerful, productive days of organizing Black Power and self-determination for all oppressed peoples of color in America.
This historic gathering and summit is organized for leaders of the resistence movement against racism and injustice in America today; such racism, injustice and facism is personified in Presidential Candidate Donald Trump.
---


THE STATE OF BLACK CLEVELAND AND BLACK OHIO: AS THE 2016 ELECTION APROACHES
THURSDAY - JULY 14 - 6pm-10pm -

A panel of City, State leaders and featured speakers will outline the unheralded and critical racial, social and justice issues facing Blacks in Ohio as the 2016 election approaches.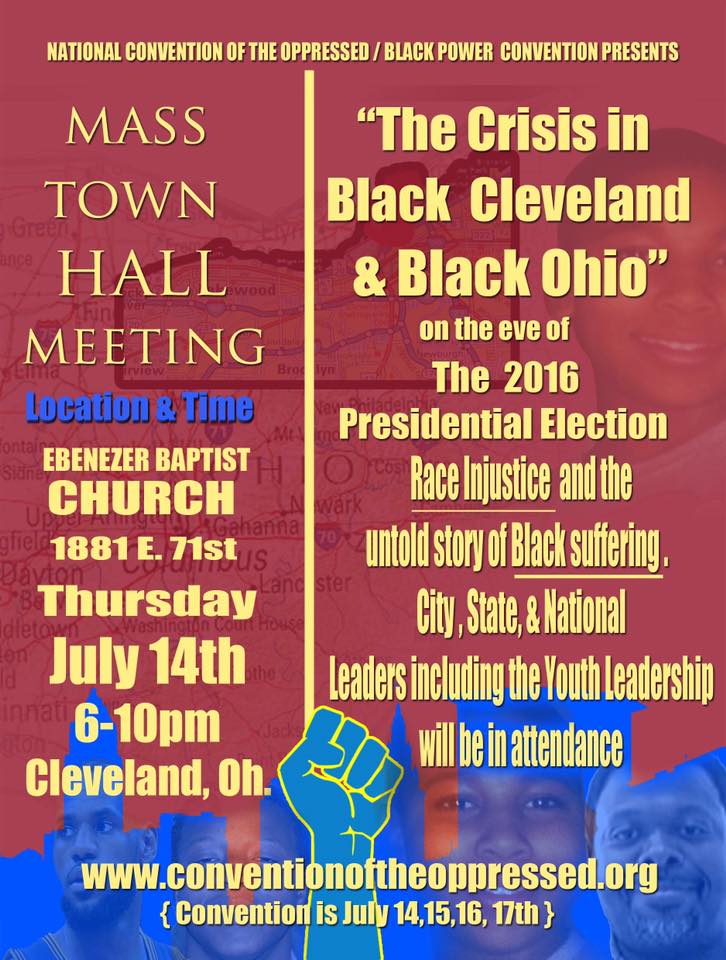 ---
BLACK FRIDAY: $$ECONOMIC POWER SUMMIT$$
FRIDAY - JULY 15 - 11am-12Noon - A focus on economic empowerment with activities include credit counseling, financial advisory sessions, and assistance in establishing for-profit and non-profit businesses; accessing funding sources and more. Vendors and Black Friday Marketplace will be featured.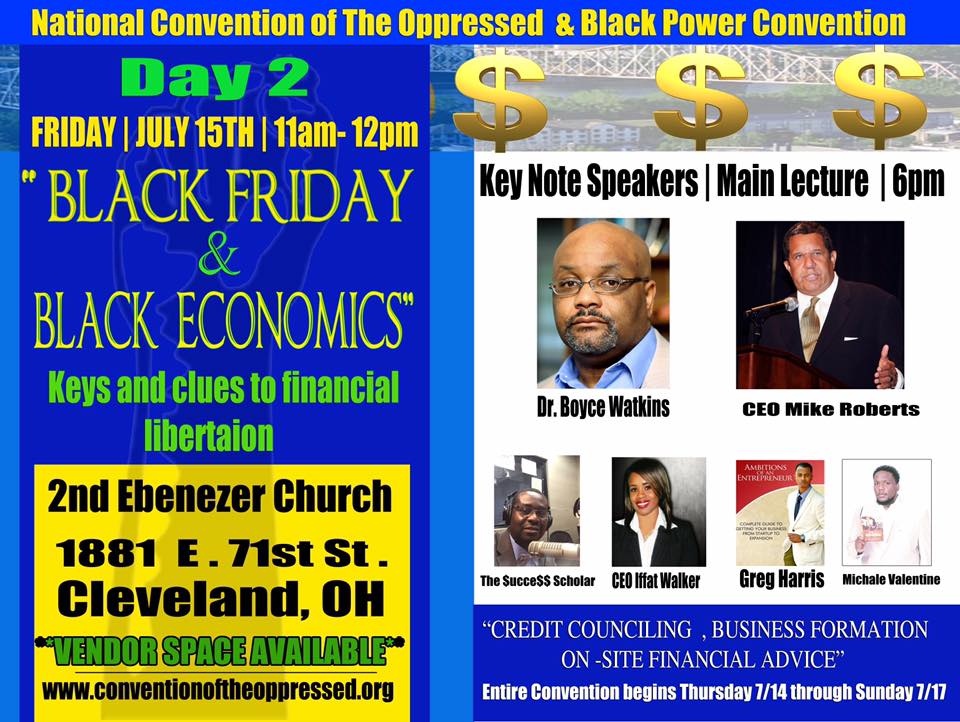 ---
SHUT DOWN TRUMP: NATIONAL MARCH AND RALLY AGAINST RACISM, INJUSTICE AND WHITE SUPREMACY
SATURDAY - JULY 16, 2016 - 12-3pm - Main Rally - Gather at 11am
LOCATION: Perk Plaza – 12th Sreet & Chester Avenue
–

4 blocks from Quicken Loans Arena
10am: Gather at East 71st Street and Chester Avenue, for a 2-mile march to site of Republican National Convention.
12Noon: Rally from Stage on 4th Street begins.
3pm: March to main site of The Convention Of The Oppressed.
Second Ebenezer Baptist Church. 1881 East 71st Cleveland, Ohio.
The Massive Rally features speeches from keynote Convention Guests: Convention Chairman Attorney Malik Z. Shabazz; Dr. Cornell West; New Black Panther Party; Indigenous Activists; Families of Victims of Police Killings; Justice Activists; Ferguson Activists; Latino Activists; Islamic Leaders and Hip-Hop Artists.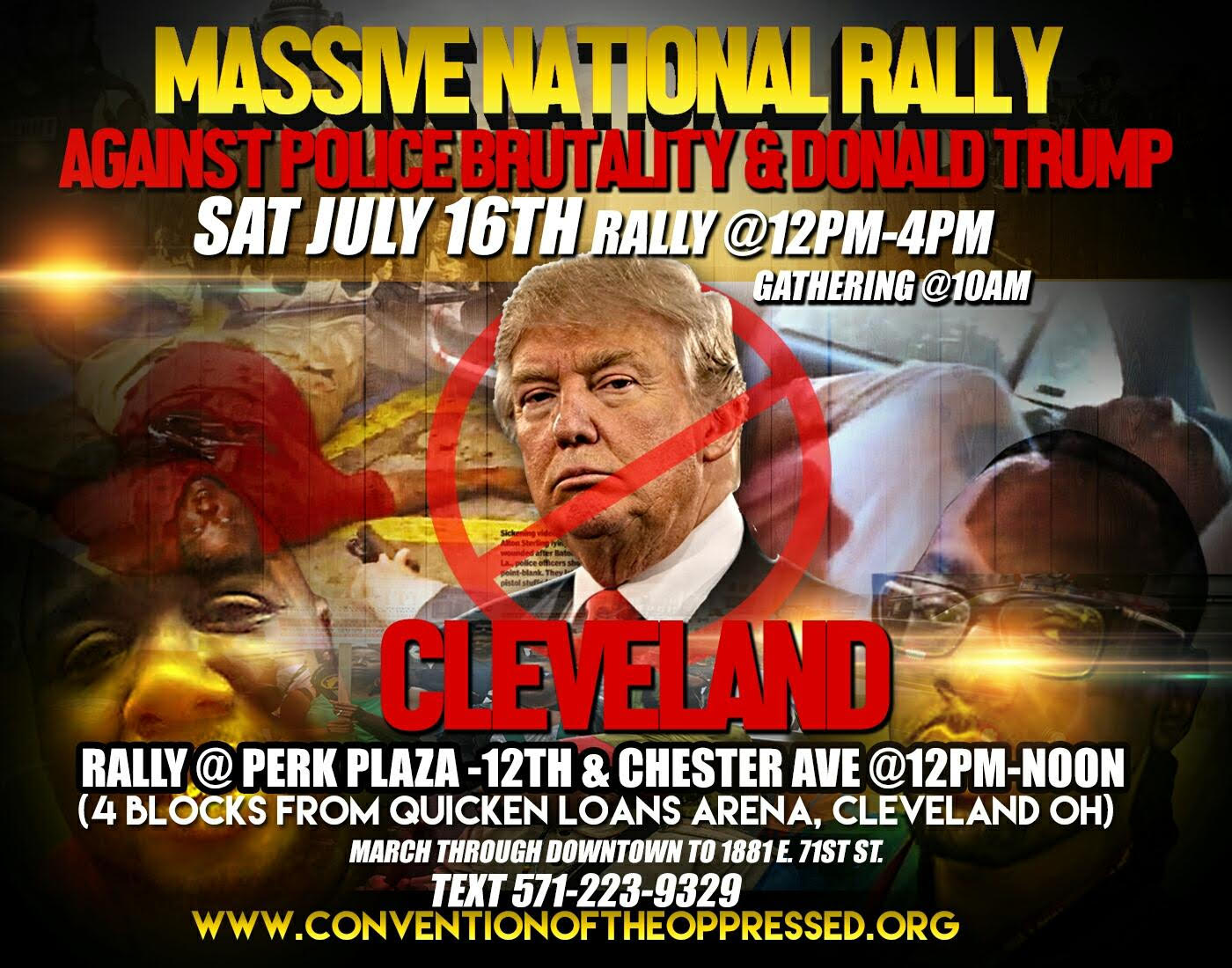 ---
Organizers intend to declare a united front of over 100 Black organizations and persons of color. More than 100 groups and leaders from all over America will speak and attend.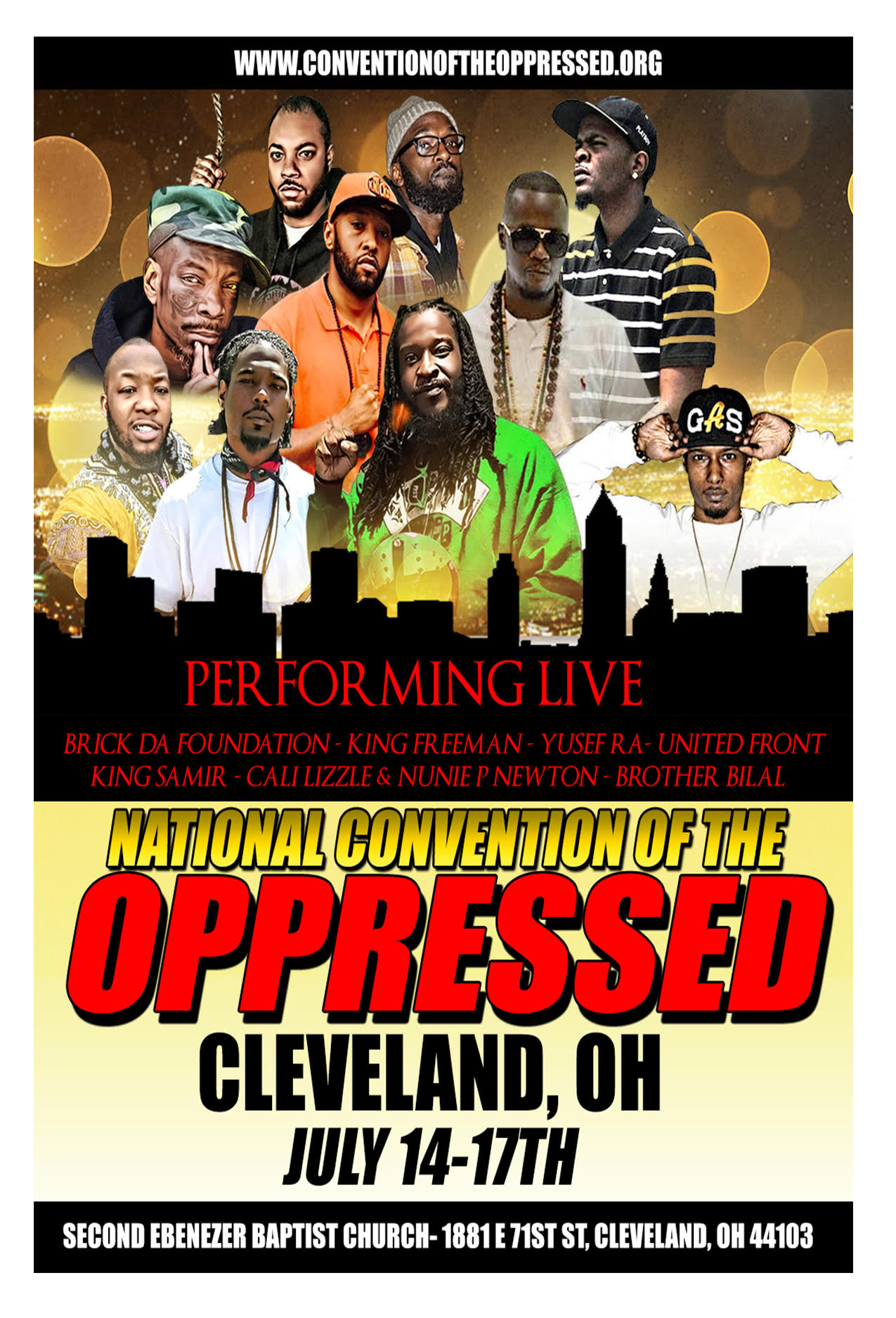 ---
This is OUR CONVENTION. OUR TIME to take position under the mighty Black Power Salute, stand together in Unity; uplifting ourself and preparinng for the worse; a Trump Presidency. We look forward to seeing each of you.
Please, support the Campaign of Dr. Shabazz
https://www.gofundme.com/malikzulushabazz
An events summary is listed below.