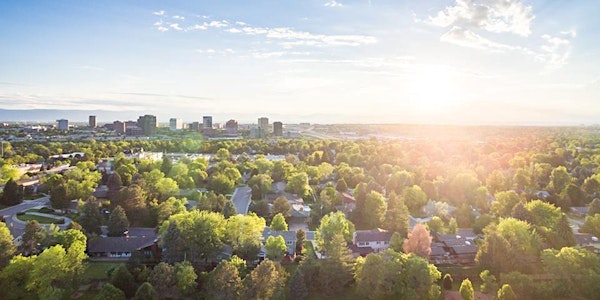 National Conference on Local Governance: Building Community, Achieving Equity
When and where
Location
Hilton Denver City Center 1701 California Street Denver, CO 80202
Description

109th National Conference on Local Governance: Building Community, Achieving Equity
June 22, 2018
This one-day conference will highlight successful projects and initiatives around the country, with speakers from cities that are implementing creative strategies for civic engagement that promote equity. The conference will promote inclusive civic engagement, innovation and collaboration as the best strategies for cities to make progress on complex issues like health, education, and relations between community and police.
The conference will precede the 2018 All-America City awards event, which will focus this year on Promoting Equity Through Inclusive Civic Engagement. The theme of both the conference and All-America City awards will be connected to the 50th anniversary of several events that took place in 1968, including the release of a report from President Johnson's Kerner Commission, which warned of a worsening racial divide and proposed actions at the local and national levels to improve relations with people of color and reduce disparities.
The conference will provide resources, examples and best practices for community activists, government officials, nonprofit leaders, academic researchers and those interested in better understanding how we can create more inclusive, equitable and thriving communities.
Featured Speakers:

---
Content Track Descriptions:
Health Equity
Healthy, thriving communities use all sectors to make better health possible for all residents. Whether it's access to fresh food, green space or affordable housing, local governments, nonprofits, school districts and businesses all have a role to play. This track will focus on creating a complete picture of health, from physical environments and planning to strategies for promoting mental health. Equity will be a connecting focus throughout the conference, with a focus on eliminating disparities and a vision of creating a community in which demographics or a zip code do not determine residents' health outcomes.
Youth and Education
Investing in equitable educational opportunities for youth and adults creates a strong foundation for a thriving community. For this track, education goes beyond just the school system to include all learning opportunities a community can provide for youth and adults through collaborative partnerships with libraries, local governments, nonprofits and more. This track will also explore the strategies and programs that create spaces for youth to be leaders in the community. The vision for this track is a thriving, learning community that provides equitable, culturally responsive educational opportunities that lead to meaningful work.
Community-Police Relations
Fostering community trust and relationships with police departments is top of mind for American communities. This track will explore successful programs that begin to honestly address policing issues and increase safety and well-being for all residents, regardless of race or other characteristics. Building trust through reconciliation will explored. Building relationships with youth will be highlighted. Infusing civic engagement strategies in the 21st Century Policing guidelines will also be a focus. A thriving, safe community is one where all residents feel welcome and supported by law enforcement and justice systems.
The Conference will take place at the Hilton Denver City Center located at 1701 California Street, Denver, Colorado, 80202.