Description
Artificial Intelligence has already proven itself to be a useful tool for the space sciences, opening up opportunities in data capture, analysis and decision support. The goal of FDL is to explore the limits of these emerging techniques through interdisciplinary approaches – in the process broadening both our knowledge and our imagination of what is possible. NASA FDL grows on the successes of each subsequent program, FDL 2017, is bigger and better. This year the researchers are exploring additional unresolved challenges suited for tackling with AI, including two problems in planetary defense, and two space weather challenges and a space resources challenge. During this event, the teams will give a "Ted Talk" style presentation and Demo of their solution to the problem.
---
The NASA FDL presentations will showcase how AI can help close knowledge gaps in planetary defense, space weather and lunar prospecting, but also shine a light on how rapidly evolving developments in machine learning and other AI techniques can contribute to solving problems that have the potential to affect all of us.
THE FIVE MISSIONS
Planetary Defense:
LONG PERIOD COMETS:
Provide more warning time for long period comet impacts by applying deep learning to meteor shower observations.
RADAR 3D SHAPE MODELING:
Develop a methodology to automate the backlog of neo radar imagery that requires shape modeling - and also improve the resolution of the result.
Space Weather:
SOLAR-TERRESTRIAL INTERACTIONS:
Improve understanding of solar influence on earth's magnetosphere and atmosphere.
SOLAR STORM PREDICTION:
Discovering new relationships and agents to help predict major solar events.
Space Resources:

LUNAR WATER & VOLATILES:
Determine the location and most promising access points for vital lunar h2o, in terms of cost effectiveness and engineering constraints.
THE PANEL
These five presentations will inform the final hour of the event, where there will be a panel run by thought leaders in Artificial Intelligence and the Space Sciences, who will be discussing the application of AI to Space, and all the possibilities it has and can unlock.
The panelists will be: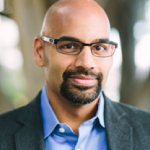 Naveen G. Rao
VICE PRESIDENT AND GENERAL MANAGER, ARTIFICIAL INTELLIGENCE PRODUCTS GROUP
Naveen Rao is the vice president and general manager of artificial intelligence solutions at Intel. Naveen's fascination with computation in synthetic and neural systems began around age 9 when he began learning about circuits that store information and encountered the AI themes prevalent in sci-fi at the time. He went on to study electrical engineering and computer science at Duke, but continued to stay in touch with biology by modeling neuromorphic circuits as a senior project. After studying computer architecture at Stanford, Naveen spent the next 10 years designing novel processors at Sun Microsystems and Teragen, specialized chips for wireless DSP at Caly Networks, video content delivery at Kealia, Inc., and video compression at W&W Comms. After a stint in finance doing algorithmic trading optimization at ITG, Naveen was part of the Qualcomm's neuromorphic research group leading the effort on motor control and doing business development. Naveen was the founder and CEO of Nervana (acquired by Intel), which brings together engineering disciplines and neural computational paradigms to evolve the state of the art and make machines smarter. Naveen holds a PhD in neuroscience from Brown, where he studied neural computation and how it relates to neural prosthetics in the lab of John Donoghue.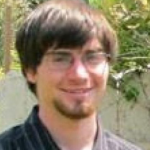 Ian Goodfellow
STAFF RESEARCH SCIENTIST AT GOOGLE BRAIN
Ian Goodfellow (PhD in machine learning, University of Montreal, 2014) is a research scientist at Google. His research interests include most deep learning topics, especially generative models and machine learning security and privacy. He invented generative adversarial networks, was an influential early researcher studying adversarial examples, and is the lead author of the MIT Press textbook Deep Learning. He runs the Self-Organizing Conference on Machine Learning, which was founded at OpenAI in 2016.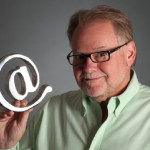 Panel Moderator
Jonathan Knowles
IDEATION DIRECTOR FDL
* More to be confirmed
---
In line with the above, the Agenda is as follows:
1.00 - Welcome
1.15 - Team 1: Long Period Comets
1.45 - Team 2: Asteroid Shape Modeling
2.15 - Team 3: Lunar Water and Volatiles
2.45 - BREAK
3.00 - Team 4: Solar Storm Prediction
3.30 - Team 5: Solar Terrestrial Interactions
4.00 - Team 6: AI and Space
4.15 - PANEL DISCUSSION: AI and Space:
4.45 - PRESENTATIONS
5.00 - DRINKS RECEPTION (participants, mentors and partners only.)
5:30 - End of formal program

+ This event was made possible by Intel Nervana +
Intel Nervana, leveraging Intel's world leading position in silicon innovation and proven history in creating the compute standards that power our world, is transforming Artificial Intelligence (AI). Harnessing silicon designed specifically for AI, end-to-end solutions that broadly span from the data center to the edge, and tools that enable customers to quickly deploy and scale up, Intel Nervana is inside AI and leading the next evolution of compute.
-- Twitter: @IntelNervana, @IntelAI --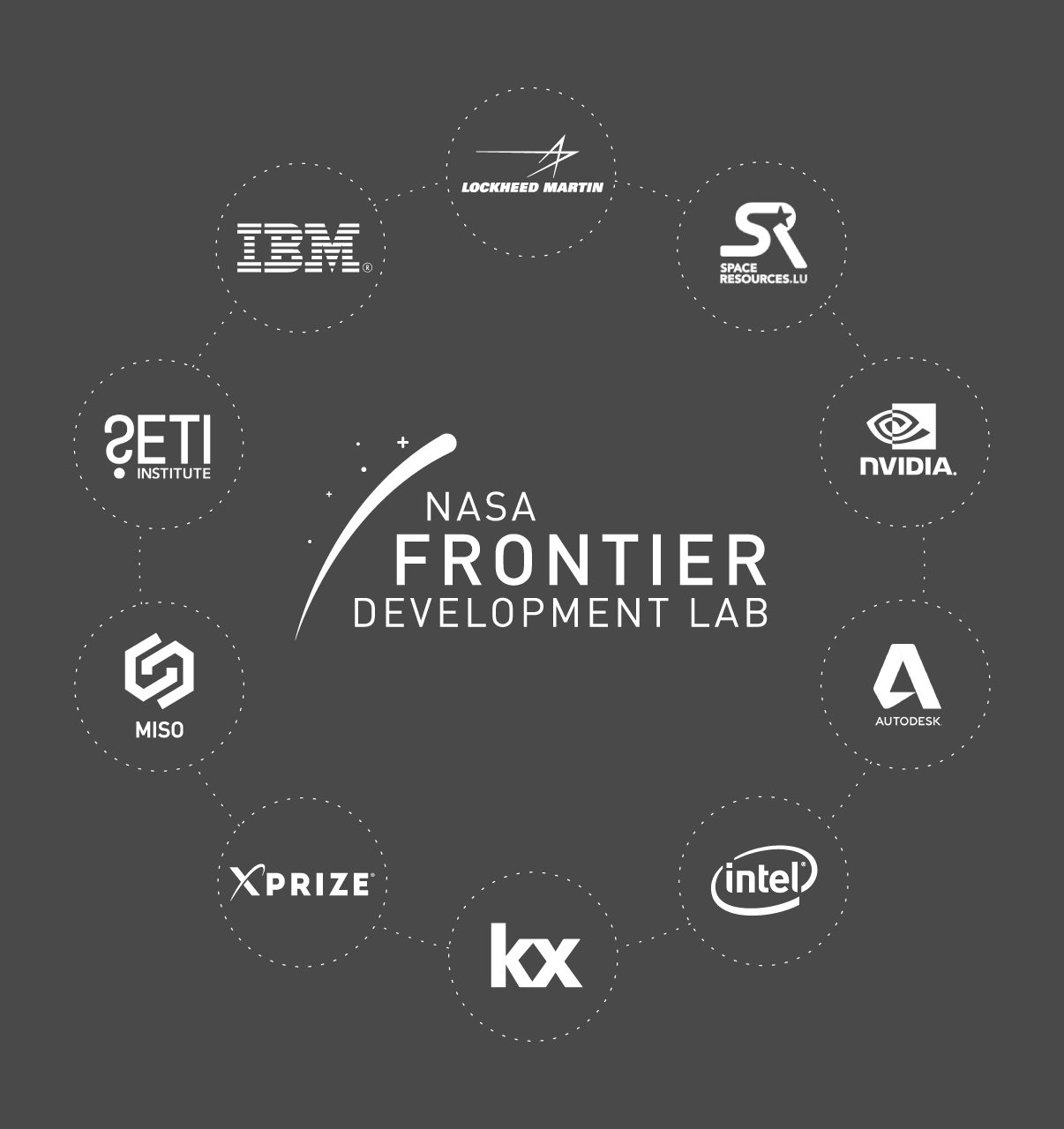 Organizer of NASA Frontier Development Lab Wrap-Up Event
FDL is an applied artificial intelligence research accelerator established to maximize new AI technologies and capacities emerging in academia and the private sector and apply them to challenges in the space sciences. 

Commercial leaders in AI, such as Intel AI, Google Cloud, IBM, KX and Nvidia and leaders in new space, such as Lockheed Martin, Space Resources Luxembourg, KBRWyle, and XPRIZE  provide capital, expertise and vast compute resources necessary for rapid experimentation and iteration in data intensive areas.

FDL is hosted by the SETI Institute in Mountain View, California - in partnership with NASA Ames Research Center.