Napisz swój pierwszy test w Javie | QA Courses & WiT Wrocław

Wednesday, March 22, 2017 from 5:00 PM to 8:00 PM (CET)
Event Details
Warsztaty Napisz swój pierwszy test w Javie | QA Courses & WiT Wrocław
Kiedy: ​22 marca 2017 roku, od​ godz. 17:00, czas trwania: 2-3​ godziny.
Gdzie: zakwalifikowane osoby zostaną poinformowane o tym mailowo.
Kto: QA Courses, mentorzy to Irena Szumowskaja i Oleg Manzhos.
Dla kogo: szkolenie jest przeznaczone dla osób, które pracują jako testerzy manualni, nie znają Java i nigdy wczesnej nie pisali testów automatycznych.
Liczba miejsc: 25
Zapisy: uczestnicy zostaną wybrani spośród zgłoszeń. Na wysłanie zgłoszenia macie czas do wtorku, 14 marca, do godz.20:00. Do piątku, 17 marca, wyślemy Wam e-maile z informacją czy dostaliście się na warsztaty. Zastrzegamy, że e-maile wyślemy tylko do osób, które się dostały i do osób z listy rezerwowej. Kolejność zgłoszeń nie ma znaczenia, (ale muszą do nas dojść do 14.03. godz.20:00).
Inne: warsztaty bezpłatne, trzeba przynieść swojego laptopa (instrukcję instalacji środowiska otrzymają zakwalifikowane osoby).
Sponsor warsztatów:
Dziękujemy firmie QA Courses, bez Was nie udałoby nam się zorganizować tych warsztatów!
QA-courses.com – to zespół profesjonalistów, który zebrał razem wszystkie najnowsze osiągnięcia w dziedzinie praktycznego testowania i przekazuje tę wiedzę testerom w celu podniesienia kwalifikacji testerów w całej Polsce. Pierwszy kurs startował w październiku, przez 5 miesięcy praktyczne kursy www.qa-courses.com doceniło już 40 testerów. Na dzień dzisiejszy QA Courses prowadzi cztery kursy:
1. Programowanie w języku Java dla testerów
2. Programowanie w języku Python dla testerów
3. Selenium WebDriver kompletny przewodnik
4. Testowanie wydajności stron www
Kursy prowadzi fachowiec światowej klasy – Aleksiej Barancew. Pracuje on w grupie rozwoju Selenium oraz już od 20 lat profesjonalnie zajmuje się praktycznym testowaniem.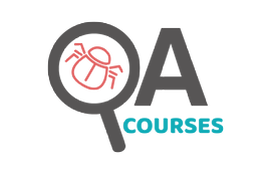 Serdecznie zapraszamy! 
Informacje o wydarzeniu można również znaleźć na naszej stronie: http://womenintechnology.pl/2017/02/napisz-swoj-pierwszy-test-w-javie-qa-courses-wit-wroclaw/ oraz na facebooku: https://www.facebook.com/events/1928296907402140/.
FAQs
Gdzie mogę się skontaktować z organizatorem?
Prosimy o wysyłanie e-maili pod adres: wroclaw@womenintechnology.pl