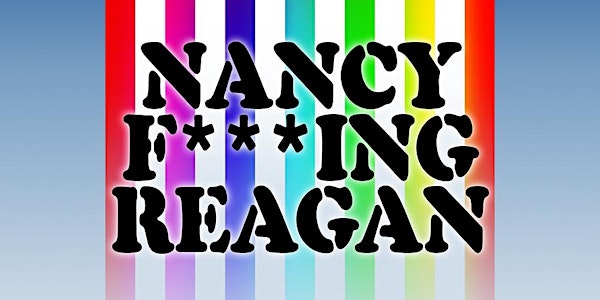 Nancy F***ing Reagan a World Premiere by Daniel Hurewitz Directed by Larry...
Location
Secret Rose Theatre
11246 Magnolia Blvd
North Hollywood, CA 91601
Description
Judith E presents
Nancy F***ing Reagan - A World Premiere Production
written by Daniel Hurewitz
directed by Larry Margo
David is trying to turn 50 graciously, and his best friend Maggie has even organized a Palm Springs weekend for a few friends. But the death of the former First Lady that same week provokes David's festering anger, reminding him how the unchecked AIDS epidemic diminished his life and left him single for so many years. Gently cajoled by his friends to let go of the past, David struggles, sometimes comically, to embrace the future but not forget his history.
Playing July 12 – August 4, 2019 at the Secret Rose Theatre located at 11246 W Magnolia Blvd., North Hollwyood, CA 91601.
Fridays and Saturdays at 8:00 PM, Sundays at 2:00 PM
Parking is available in the public parking lot on the north side of Magnolia Blvd, and on the street. Please pay attention to the posted signs and bring plenty of change.
REVIEWS:
"...a tight, talented, and hilarious ensemble cast; under the experienced directorial hand of L.A. theater veteran Larry Margo, they make Nancy F***ing Reagan a hilariously confrontational joy that is worthy of the boldness of its title."
-John Paul King, Los Angeles Blade

"With a solid premise and taut dialogue, Nancy F***ing Reagan comes across entertaining with a poignant message. The cast as a whole is so well cast that it felt like I was eavesdropping on a weekend with friends."
-Samantha Simmonds-Ronceros, NoHo Arts District

"It swings from the funny to the dramatic to the absurd, but manages to do so without ever seeming jarring or unmotivated."
-Ethlie Ann Vare, The Hollywood Times

"It is rare to encounter a play about the gay lifestyle that is real, intelligent, informative and simultaneously entertaining. Such is the case with award-winning playwright Daniel Hurewitz's Nancy F****ing Reagan currently onstage at The Secret Rose Theatre through August 4."
-Don Grigware, BroadwayWorld

"Hurewitz is spot on in writing good characters, dialogue and conflict; each member of the ensemble making a vivid, memorable first impression."
-Bonnie Priever, Curtain Up