Sales Have Ended
Registrations are closed
Look forward to seeing you at GA on the 8th Floor on November 3rd!
Sales Have Ended
Registrations are closed
Look forward to seeing you at GA on the 8th Floor on November 3rd!
Description
This is a private, free session specifically for our outcomes hiring partners.
We get it. Making an offer to a complete stranger is a big deal. You want to be sure you're making the right decision, the right investment, and the right hire. And that is why the interview process is an imperative step in helping you to make that right decision. But does it really need to take six meetings and an essay contest to do so?
Come find out how to make the most of your time with candidates and how to get to the bottom of making that right decision so that you end up with the dream team of 2017!
This is an interactive + collaborative workshop, we ask you to bring your toughest interview question!

About the instructor -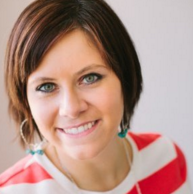 Joy Haugen, GA DC Career Coach
Joy Haugen has a passion for helping individuals live the life they have always imagined...whether that be a new career, tackling a new adventure, or finding that new tribe of powerhouse people to surround themselves with! Joy brings possibility and creativity to inspire others and make a difference.

With her corporate background and current role as a Career Coach and Program Manager for General Assembly, Joy Haugen offers close to a decade of experience in identifying value-driven solutions that cultivate strong relationships and establish effective business practices. She devises practical strategies for maximizing and supporting the strategic goals of an organization while keeping the human capital as her driving force. Her tactics lead to integrated, innovative, and effective processes that evoke results to ensure that individuals are reaching their full potential!