Description

MYTHIC CHALLENGES: How Writers Can Create Stories that Change the World

Is your story issue-oriented? Do you want to raise awareness and motivate your audience to action? Put yourself ahead of the curve-of-change with the story tools in this seminar.
In this 2 hour speaker series (that will include Q&A) mythologist, author, international consultant-speaker, and award-winning writer-producer-director Pamela Jaye Smith will help you learn to use the classic story tools of Mythic Themes, Archetypes, and Symbols to give your story global appeal.
Pamela will address some of the 15 Global Challenges facing humanity today as protagonist goals and dramatic conflict [water, women's rights, the rich-poor gap, technology, ecology, international organized crime, etc.]
Additionally, she will identify believable storylines, approaches, methods, and techniques for your characters to affect change.

Check out this video for more on the class:
https://www.youtube.com/watch?v=F1TZ0-pzMSs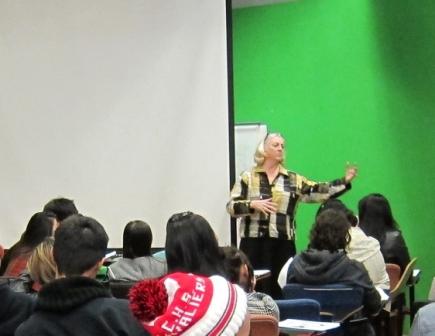 [Mythic Challenges works with the Millennium Project's Global Arts and Media Node (www.millennium-project.org and www.c3visionlab.org) to explore topics, issues, and techniques important to making positive transformation for individuals and the planet.
The pilot program worked with youth in an LA high school and their sister schools in Afghanistan, in conjunction with the U.S. State Department.
Mythic Challenges won the FutureVision Award from c3: Center for Conscious Creativity.]
WHEN: Tuesday, October 23rd from 7:00pm - 9:00pm.
WHERE: 5628 Vineland Ave. North Hollywood, CA 91601
COST: $25.00
**Tickets only sold online. Limited seating available. No tickets at the door.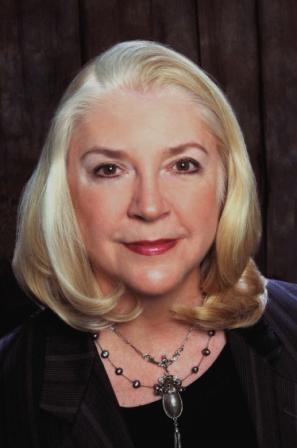 ABOUT THE SPEAKER:

PAMELA JAYE SMITH is a mythologist, author, international consultant-speaker, and award-winning writer-producer-director with 30+ years in features, TV, music videos, commercials, documentaries, web series, corporate and military films. She has worked at major studios and with wildly independent companies in Hollywood and around the world, always enjoying the process of bringing creative ideas to worldwide screens.
Credits include Fox, Disney, Paramount, Microsoft, Universal, RAI-TV Rome, UCLA, USC Film School, American Film Institute, Women in Film, Natl. Film Institute of Denmark, LA and Marseille and Roma WebFests, Romance Writers of America, Children's Book Writers LA, and many media festivals and story conferences.

MYTHWORKS helps others enhance their stories with the power of myth: themes, symbols and imagery. Pamela also brings the insights and effectiveness of archetypes to storytellers' character development. These classic tools work for any style and any genre, on any platform, in any stage of development -- plus, they're fun to use.
Besides her own works she writes for others, coaches writers and actors, advises organizations, and helps individuals discover and use their personal archetypes.
Smith is the author of THE POWER OF THE DARK SIDE, INNER DRIVES, SYMBOLS IMAGES CODES, SHOW ME THE LOVE!, BEYOND THE HERO'S JOURNEY, and ROMANTIC COMEDIES. She appears as a myth expert for Fox's "Ice Age: Continental Drift", Microsoft's "Age of Mythology" and the "American Jedi" documentary.
Pamela is the founder of MYTHWORKS and co-founder of Mythic Challenges – Create Stories that Change the World, and the Alpha Babe Academy.

Her script The Cuban Circuit was a winner at the 2015 Bahamas International Film Festival; with co-writer Monty Hayes McMillan she attended the Screenwriters Residency Program.
She is on the Board of Advisors for the LAWebFest, Jaipur Intl. Film Festival,
The Orpheus Institute and c3 Center for Conscious Creativity. She has served on think-tanks for the Entertainment Industries Council, Boeing's Workforce Development, and the U.S. Army's Advanced Warfighting Working Group at Fort Knox.
Have questions about this event? Contact us - http://filmcourage.com/contact-us