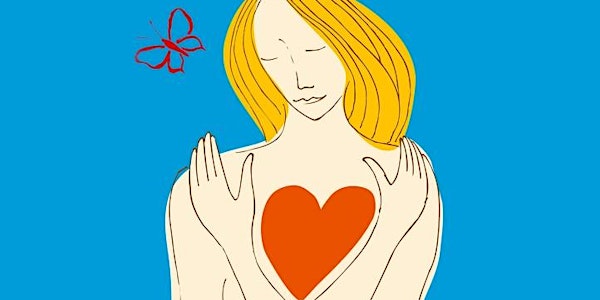 MSC - Mindful Self-Compassion (April-June 2019)
When and where
Location
Roundhouse Farm 1506 Burnside Rd West Victoria, BC Canada
Description
This course runs on Wednesdays from 6:00-9:00 for 8 weeks. There will be NO class on Wednesday, May 15th so we end on Wednesday, June 19th.
There will be a FOUR-hour retreat on Friday, May 31st from 6:00-10:00 pm

What is MSC?
Mindful Self-Compassion (MSC) is an empirically-supported 8-week course designed to cultivate the skill of self-compassion. It was developed by Christopher Germer, Ph.D., a leader in the integration of mindfulness and psychotherapy (www.MindfulSelfCompassion.org) and Kristin Neff, Ph.D., a pioneering researcher in the field of self-compassion (www.Self-Compassion.org).

MSC combines the skills of mindfulness and self-compassion to enhance our capacity for emotional wellbeing.
Mindfulness is the first step—turning with loving awareness toward difficult experience (thoughts, emotions, and sensations). Self-compassion comes next—bringing loving awareness to ourselves. Together, mindfulness and self-compassion comprise a state of warm, connected, presence during difficult moments in our lives.

What to expect
In MSC you'll learn to:
-Practice mindfulness and self-compassion in daily life
-Understand the science of self-compassion
-Use self-compassion to live in accord with your values
-Handle difficult emotions with greater ease
-Motivate yourself with kindness rather than criticism
-Work with challenging relationships
-Manage caregiver fatigue
-Practice the art of savoring and self-appreciation
-Teach simple self-compassion skills to others
-This program is designed for members of the general public.
-Meditation experience is not necessary to participate in MSC.
All are welcome!

Program activities include discussion of topics, experiential exercises, meditation, small group interaction, and home practices. MSC is an opportunity to explore how we typically respond when difficulties arise in our lives and to learn tools for becoming a warm and supportive companion to ourselves.

The MSC program is a journey—an adventure in self-discovery and self-kindness. Self-compassion has the paradoxical effect of both soothing our emotional distress as well as opening us to the pain that we may have been unconsciously holding inside, often for many years. Therefore, some difficult emotions are likely to surface during the program as we grow in our capacity to embrace and heal them. MSC teachers are committed to providing an environment of safety, support, privacy, individual responsibility, and a common commitment to developing compassion for oneself and others.
As this is Lisa's first time through the curriculum the regular rate of $495 has been reduced to $295. Please message her directly if in need of more financial assistance.