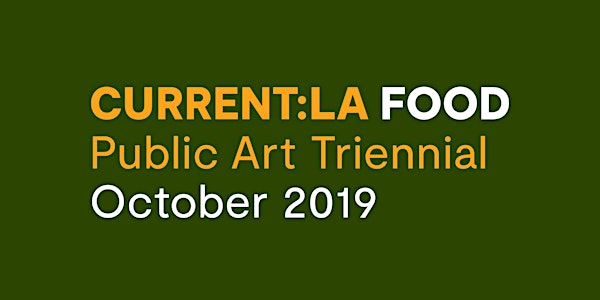 MRE Classic: Workshop with Tony Banuelos
When and where
Location
Barnsdall Park 4800 Hollywood Boulevard Los Angeles, CA 90027
Description
ABOUT THE PROGRAM
Presented by Los Angeles Eats Itself, this workshop includes a discussion of a cross-section of some survival-based foods: military MREs (Meal, Ready-to-Eat), hardtack or ship biscuit (a simple flour biscuit with a long shelf life), pemmican (a dense, protein-packed provision developed by Native Americans), and other "prepper" favorites (e.g., Spam, ramen noodles, instant coffee). Hardtack and pemmican are prepared off-site and served as samples for workshop members to prepare. There is also an assortment of "prepper essentials" featured in the bug-out bucket on display in Edible Earthquake to add context to the MREs. Capacity is limited to 15; RSVP preferred, space given on a first-come, first-served basis.
---
PARKING
Parking is limited at this site on weekends. Please consider taking public transit, carpooling, or ridesharing when possible. Parking is located in the park off Hollywood Blvd.

RSVP
RSVP is preferred. Please present a digital or printed ticket upon arrival.

ADA
All parks are ADA accessible. Should you require additional information regarding ADA access or special consideration please contact Dyson & Womack at info@dysonwomack.com.
FYI
All artworks are outside! Please dress appropriately, bring shade or sunscreen, a bottle of water, and comfortable shoes.
The CURRENT:LA Triennial HUB is located at the LA State Historic Park, 1245 N. Spring Street, LA 90012. Information about all triennial sites can be found there or at the CURRENT:LA FOOD website currentla.org.

For group booking please contact currentla@lacity.org.