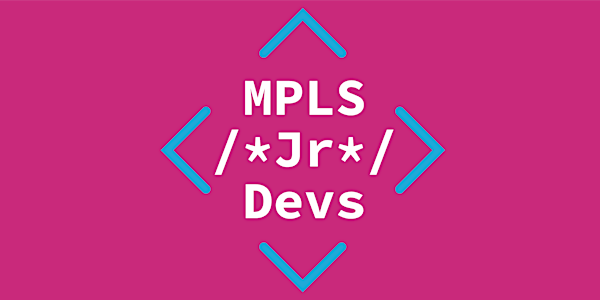 Mpls Jr Devs presents: Developer Horror Stories
When and where
Location
Baker Building 733 S Marquette Ave 13th Floor Minneapolis, MN 55402
Description

Mpls Jr Devs is a community of aspiring and less experienced software engineers and we're putting on a special event for Twin Cities Startup Week this year that's open to all experience levels: Developer Horror Stories.

Everyone's got one. Maybe you brought down prod, wrote some cringe-worthy code, accidentally dropped a database, had an extra weird code review, or experienced something else equally horrifying in your software career. We want to hear about all of it.


Who this event is for
This event is open to anyone and everyone who's interested in supporting our community.
Any and all experience levels, ages, races, ethnicities, religions, sexual orientations and personal pronouns are welcome, whether you're a developer or not.
What to expect
Come prepared to both share your best stories, and be entertained.

When you arrive, you'll be asked to put your name, pronouns, and answer a conversation-starter question on your name tag.
There will be ample time to get to know each other, both before and after the main presentation.
What's the schedule?
6:00 - 6:45pm: Social time
6:45 - 7:00pm: Welcome & intros
7:00 - 8:15pm: Presentation
8:15 - 8:30pm: Social time
Presentation
Developer Horror Stories. Think of it kind of like The Moth, but in a much more casual, developer-centric environment.
Our organizing team will be emcee-ing the event, with the help of some special guests & volunteers. You'll be able to add yourself to the list when you arrive, and we'll call people up one at a time to share their stories.
If you can't make it or prefer to share your story anonymously and have us read it on your behalf, please fill out this form in advance.
Introductions
Introductions are meant to encourage folks to meet people they don't already know. They will be done in a small group format. Each person will be asked to briefly introduce themselves and share something that's currently challenging them.
After 10 minutes, we'll break from our groups and move on to the main presentation.
Getting there
The event space is located in the Baker Building on the 13th floor at 733 S Marquette Ave, at the corner of S Marquette Ave and S 8th Street, in the Baker Building. We ask that you plan your arrival prior to the event as the building doors lock at 6pm. We encourage you to use the entrance on the corner of S Marquette Ave and S 8th Street, use the Skyways to arrive (which you may enter through the IDS buildling if needed), look for one of our volunteers for the suggested path, and take the elevator bank to the 13th floor.
We recommend public transit or biking - the Baker Building is located two and a half blocks from the Nicollet Mall light rail station, and one block from many bus stops (see below) on Nicollet Mall and a couple bike-friendly roads.
Bus: the 4, 6, 10, 11, 17, 18, 25, and 61 bus lines run along Nicollet Mall.
Bike: There is not indoor bike parking, so you'll need to lock up outside.
Car: If you're driving, street parking my be your best bet. You can park in the Baker Building, or any other nearby lots, but it will likely be expensive.
FAQ
Will there be food?
Yes! There will be food and non-alcoholic beverages.
Please email us at mplsjrdevs@gmail.com if you have any dietary restrictions, and we'll do our best to accommodate them.


Where can I get more information?
Lots of ways! We've got a website, a Slack group, and will be sending out emails to announce future events. But for now, just email us and we'll point you in the right direction.
CODE OF CONDUCT
All event attendees are expected to have read and abide by our Code of Conduct.
SPONSORS