Description
Ever wondered what it would look like if you could use augmented reality to witness the evolution of a fake news story? Or perhaps how viewing another person's filter bubble in virtual reality could lead you to feel more empathy for them?
Mozilla challenged artists of the world to create ideas for public demonstrations that make the power of misinformation and its potential impacts visible and real. Using top artists in their fields, we are proud to present Reality Redrawn!

You'll want to get ahead of the crowds at our opening night for the limited engagement run of this exhibit. We will be featuring talks from prominent members in the space as well as have a reception with the artists and judges of the Reality Redrawn Challenge.

6:00pm - Opening and Speakers
7:30 - 9:30pm - Meet the Artists! Reception and Viewing
---
Speakers:
Tim Ritchie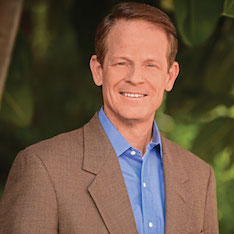 Tim Ritchie is the President and CEO of The Tech Museum of Innovation. The Tech is a vital community resource for equipping young people, especially girls and low-income students, to engage positively with science, technology, engineering and math. As a result of this work and more, The Tech in 2015 won the National Medal for Museum and Library Service, the highest honor an American museum can earn.
Ritchie also served as the president and CEO of the McWane Science Center, practiced law, led education programs in a large public housing community, and led an organization that creates employment opportunities for adults with disabilities. He earned his bachelor's degree from Davidson College, his law degree from Duke Law School and his master's in public administration from Harvard University.


Molly Wood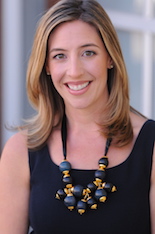 Molly Wood is the host of Marketplace Tech, a weekday national radio program that helps listeners understand the business behind the technology that's rewiring our lives. In addition, she co-hosts the podcast Make Me Smart with Marketplace host Kai Ryssdal, in which they connect the dots on the economy, tech and culture. Molly has covered technology since the first dot-com boom in print, web and broadcast media. Before joining Marketplace in 2015, she was a tech columnist at The New York Times and an executive editor at CNET.
Fred Vogelstein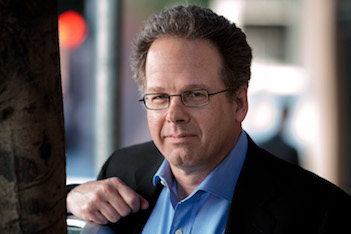 Fred Vogelstein is contributing editor at Wired in San Francisco where he writes about the business and technology of Silicon Valley. There and at previous jobs at Fortune magazine and US News & World Report he's authored some of the seminal stories about the region's transformation from computer industry hub into ground zero for the most powerful companies on the planet. They include some of the earliest investigations into Bill Gates' fear of Google, the mess at Yahoo, the smartphone wars, and both the rise and now, the growing pains of Facebook.

Molly will speak to Fred about his investigation into Facebook, the issues and impact of misinformation that he uncovered and the challenges the company is facing as it grapples with its status as not just a platform but a content publisher.
Renée DiResta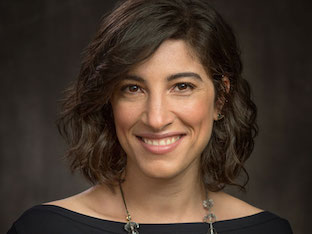 Renée DiResta is the Director of Research at New Knowledge, and Head of Policy at nonprofit Data for Democracy. Renee investigates the spread of disinformation and manipulated narratives across social networks, and assists policymakers in understanding and responding to the problem. She has advised Congress, the State Department, and other academic, civic, and business leaders about understanding and responding to computational propaganda and information operations. In 2017, Renee was named a Presidential Leadership Scholar, and had the opportunity to continue her work with the support of the Presidents Bush, President Clinton, and the LBJ Foundation. In 2018, she received a Mozilla Foundation fellowship and affiliation with the Berkman-Klein Center for Internet & Society at Harvard University to work on their Media, Misinformation, and Trust project.

Molly and Renee will discuss Renee's deep experience researching the effects of misinformation and most recently her role advising Republicans and Democrats on the best ways to hold Mark Zuckerberg to account for the issues of misinformation that have plagued the platform.
Dave Lee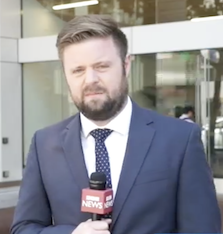 Dave Lee is the BBC's North America technology correspondent, working out of the broadcaster's new San Francisco bureau. His reporting appears across the BBC's TV, radio and online output. He was previously part of the BBC's technology reporting team in London. His work focuses on the big technology issues of the day – especially in the fields of artificial intelligence and robotics.
Dave will discuss the genesis and success of iReporter, an interactive experience created by the BBC with Aadrman to give 11-18 year olds the chance to find out how to verify and report the news and put their first feet on the ladder towards becoming trusted journalists.
Host:
Katharina Borchert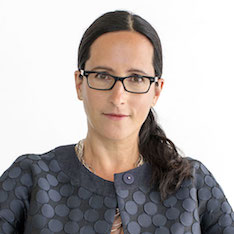 As Mozilla's Chief Open Innovation Officer, Katharina serves as the senior executive broadly responsible for open innovation, in terms of our community management, participation systems, and non-commercial partnerships with organizations to advance product, technology and policy work.
Katharina has a background that includes more than a decade of new business growth and technological innovation in media and journalism, most recently as CEO at Spiegel Online, the online division of one of Europe's most influential magazines. Prior to that, Katharina was Editor-in-Chief and CEO at WAZ Media Group, where she completely reimagined the way local and regional journalism could be done, launching a new portal "Der Westen" based heavily upon user participation, integrated social media, and one of the earliest with a focus on location-based data in journalism.
---
Featured Artists:
Yosun Chang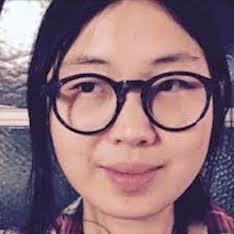 @Yosun is an augmented reality hacker, artist, and entrepreneur. She has won dozens of hackathons, from grand prize at TechCrunch Disrupt to AT&T IoT and has also built AR apps for companies from Intel to Google and more. She builds her own software, which she uses to create art. She is founder and hacker in residence at faced.io (which powers all of the face tracking exhibits you will see at this event) and Permute.xyz (formerly AReality3D), an AR/VR Startup Studio. She has created AR/VR apps in many verticals, from food to pets to shopping and more. Tell her your interests and she'd prescribe you an app she made. She invites you to take hope an AR app for iOS/Android that lets you place, view and share "secrets" or "filter bubble breaking knowledge" in the world around you -- you can grab the app at WallSecret.org

vurv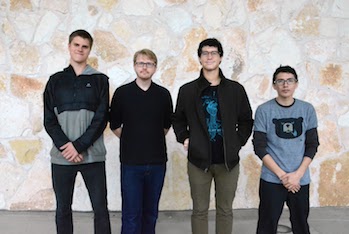 "Where You Stand" is a collaborative project between Mario Ezekiel Hernandez, Kevin Reilly, Justin Harvey and Dominique Davis. They are members of the Austin-based interactive media arts collective, vurv.
SUTU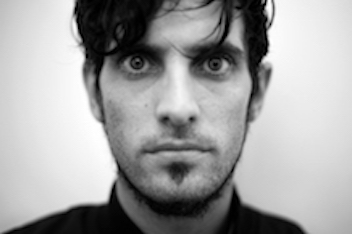 Sutu uses art and technology in new ways to tell stories. He is known for his interactive comics including Nawlz, Neomad, Modern Polaxis and These Memories Won't Last. More recently he has been commissioned by Marvel and Google to create Tilt Brush Virtual Reality paintings. He has also created two VR documentaries, Inside Manus for SBS and Mind at War for Ryot Films. He holds a Honorary Doctorate of Digital Media, is a 2017 Sundance Fellow and is the co-founder of EyeJack an Augmented Reality company.
Rahul Bhargava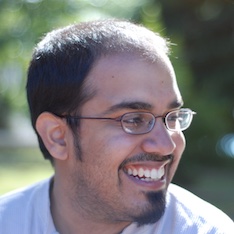 Rahul Bhargava is a researcher and technologist specializing in civic technology and data literacy. He creates interactive websites used by hundreds of thousands, playful educational experiences across the globe, and award-winning visualizations for museum settings. As a Research Scientist at the MIT Center for Civic Media, Rahul leads technical development on projects ranging from interfaces for quantitative news analysis, to platforms for crowd-sourced sensing. He has a special interest in how new technologies are introduced to people in settings focused on learning. Rahul is a drummer and father based in Somerville, MA. He holds a MS from the MIT Media Lab and a BS from Carnegie Mellon University.
Emily Saltz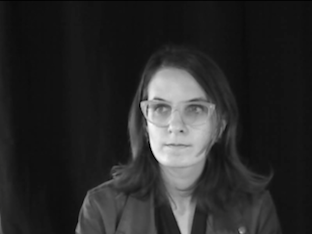 Emily is a New York-based UX Designer and Researcher, currently at Bloomberg LP. She recently earned her Master's degree from Carnegie Mellon's Human-Computer Interaction Institute, where she published research on measuring empathy in virtual reality. Before that, she was surfacing and remixed archival audio as Content Strategist Pop Up Archive, an automatic speech recognition service and media API acquired by Apple. She thinks a lot about the relationship between accessibility and innovation.