Description
Arrive through 1100 2nd Ave entrance, come to 5th floor via elevators!
A Product Manager owns and defines the strategy of a new or existing product.
However, ask a product manager to describe the product's strategy, and the response may be anything from a vague collection of buzzwords to a detailed list of technical functionality. An effective product strategy needs to be well-thought out and comprehensive enough to cover all of the key elements while still being concise and focused enough to be easily communicated and understood.
In this talk, Jeff Lash from SiriusDecisions will define product strategy and share a template for developing, documenting and communicating product strategy.
This event is a good-fit for anyone doing product management or product marketing.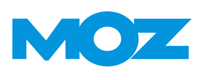 ---

Jeff Lash is a VP and Group Director, Go-to-Market, at SiriusDecisions, the leading global research and advisory company focused on ensuring product, marketing and sales leaders drive intelligent growth for their B2B organizations. He leads a team that works with B2B product management and portfolio marketing (product marketing, solution marketing, solution marketing and segment marketing) leaders to improve how they develop, manage and market products and services and improve their product management and portfolio marketing effectiveness. He has 15+ years experience in product management, user experience and product development. Jeff also writes the popular How To Be a Good Product Manager blog and is on Twitter as @jefflash.
---
5:30 : Doors Open / Networking (food and drink provided by Sirius Decisions)
6:30 : Talk and Q&A
7:30 : Networking
8:00 : End
---
SiriusDecisions helps product management leaders create world-class product management organizations that intuitively understand customer needs and can consistently deliver innovative solutions. Our unique, evidence-based approach helps product teams implement best practices for product portfolio management, pricing and packaging, innovation and product lifecycle management, and agile product management. We help product management leaders elevate the abilities and expertise of their teams to drive measurable and repeatable product success and business growth.
Learn more at www.siriusdecisions.com