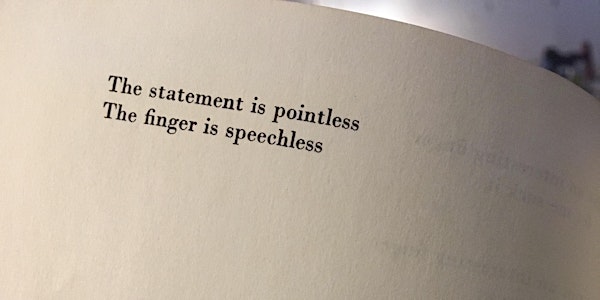 Moving On! Moving In! Continuing with Open Source Forms
When and where
Location
The Alter 739 Virginia St Vallejo, CA 94590
Description
CLASSES AND SCHEDULE

Class will be held 1 to 5 each day on Sunday the 26th and Monday the 27th. We will cover material for two classes per day, with time in between for chatting and a break.
PLEASE NOTE This workshop is for people who have already studied with Abby or another OSF teacher. We will be working with some of the more advanced work that is not often covered in an open class setting.
GETTING THERE
Ferry from the SF Ferry Buiilding:
Both Sunday and Monday, Ferry leaves from SF 11:15, and return trip leaves Vallejo at 5:30.
30 minute drive from North Oakland. Carpools will likely be organized.
Bart/Bus:
Take the Richmond bart to El Cerrito del Norte
Then take bus 80 to Downtown Vallejo ($5 one way, Clipper accepted.)
For those who want a little break from the city. It's pretty and quiet! There is also a good pool in Vallejo!
Potluck dinner and camp in Abby's yard Sunday night
PAYMENT - REGISTRATION DEADLINE MAY 15
$65-$95 for the two days. sliding scale.

work study also possible

Open Source Forms is a dynamic, multifaceted, and experiential practice of image-based and hands-on work. It is designed to unlock patterns of holding that live in the body, towards un-trammeling and liberating the moving body and cultivating flexible embodied intelligence.
Placing the experience of the student at the center of the work, this class furthers the dynamic interplay between imagery, consciousness, releasing, and the unpredictable dynamism and mutability of the unfettered body and mind in motion.