Move The Needle Summit

Tuesday, October 29, 2019 from 8:00 AM to 3:30 PM (PDT)
Event Details
Connect IE invites you to the Move the Needle Summit 2019: Health equity through collaborative partnerships. This event is free but tickets are almost sold out!!  If you get a 'sold out' message send an email sturner@ieuw.org to be put on a waiting list.

Emcee: Comedian Mike Cano
Keynote Speaker: Dora Barilla, Group Vice President, Community Health Investment for Providence St. Joseph Health (see bio below)
 Keynote Speaker: John Ohanian, President, 211 San Diego and Community Information Exchange (see bio below)
Breakout Sessions:
Moving Toward Health Equity Using Geographical Information Systems: The Power of Data to Transform Communities - Georgie Tucker - ESRI

The Evolution of Partnerships - Susan Gomez - Inland Empire Community Collaborative

Embodying Equity: Social Justice as Trauma-informed Praxis - Michele Burton - Social Change Institute

Taking Steps to Create an Equitable and Healthy Community in Rancho Cucamonga - Deborah Allen & Hope Velarde - Healthy Rancho Cucamonga

Community Information Exchange: An Overview of What's Possible - John Ohanian & Jessica peter - 211 San Diego

Whole Person Care in Riverside County - Judi Nightingale - Riverside University Health System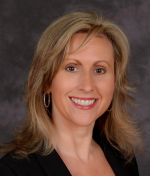 Dora Barilla: 
Dr. Barilla is the Group Vice President, Community Health Investment for Providence St. Joseph Health.  She is the co-founder of HC2 Strategies Inc, former Assistant Vice President for Strategy and Innovation at Loma Linda University Health and the founder and for a not-for-profit organization, Partners for Better Health, promoting health initiatives in communities. Dora has spent last two decades putting healthcare plans in place that are strategic, effective, and yes, downright creative. Dora understands that a proactive health policy requires innovative thinking and action (along with a healthy dose of heart and soul) and nothing less will do. She is a dedicated individual who exemplifies an unrivaled commitment to community health outcomes. 
​Dr. Barilla has been a key thought leader and proven innovator who has spearheaded (or "created and driven") strategic plans for known health systems. Looking at needs assessment, implementation, strategy, advisement, coalition building, systems and policy changes – the many spokes in today's healthcare wheel - Dr. Barilla drives meaningful change we need in our ever-changing healthcare environment. She is a champion of health access, and actively engages the communities she serves using the power of the pen and voice. She is a prolific writer and in-demand speaker, which allow her to share her experiences in a more personal way.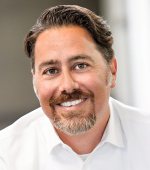 John Ohanian:
John Ohanian is the President & CEO of 211 San Diego (211) and the Community Information Exchange (CIE).  His primary focus is driving organizations that reflect an innovative approach to become social enterprises, focused on improving the health and wellbeing of our community.  Under John's leadership, 211 San Diego has become the region's central information source providing hundreds of thousands of connections for clients each year. 211 and CIE are pioneering the future of social services technology advancements and proactive community planning initiatives while serving as the premier model for providing quality services for San Diego's most vulnerable citizens.  
 John has served in leadership roles in TEDxSanDiego, University of San Diego's School of Nonprofit Management and the Harvard Management Program focusing on "Leadership in Crisis."  John's passion is developing teams and transforming cultures within organizations to ensure their "Why" is institutionalized. 
John is a former CPA with KPMG, and has over 25 years of experience in finance, systems, organizational development, fundraising and strategic planning.  His experiences have included both nonprofit and for profit organizations as both a consultant and key staff roles, including Associate Director at the Jewish Community Foundation and VP of Finance and Planned Giving at the Alzheimer's Association.
Morning Panel with Q & A
Greg Devereaux, former CEO of San Bernardino County
Kevin Porter, Regional Vice President, Hospital Association of Southern California
Susan Gomez, Executive Director, Inland Empire Community Collaborative
Georganna Tucker, MBA (GIS), RN, BSN ,  Health & Human Services at ESRI
Event sponsored byConnect IE Partners:
IEHIO
211 San Bernardino County
211 Community Connect
IEHP
CV-HIP
Desert Healthcare District & Foundation
United Ways Serving Riverside and San Bernardino Counties
When & Where

Way World Outreach
4680 Hallmark Parkway
San Bernardino, CA 92407


Tuesday, October 29, 2019 from 8:00 AM to 3:30 PM (PDT)
Add to my calendar