Description
Noble Impact, in partnership with the Clinton School of Public Service, and as part of the Arkansas Times Film Series, is excited to host a screening of the new education documentary, "Most Likely To Succeed," which Education Week named "among the best edu-documentaries ever produced."
We are also proud to announce that Ted Dintersmith, the Executive Producer of the film, will be joining us for a special Q&A session after the film, moderated by Noble Impact CEO Eric Wilson, as part of a 50-state tour to spark a nationwide community conversation about the future of education. The panel will also include local educators and thought leaders. In total, the panel will bring together:
Ted Dintersmith, Executive Producer, "Most Likely To Succeed"
Dr. David Rainey, Forward Arkansas Steering Committee Member; visiting professor at the University of Arkansas Pine Bluff; former superintendent and state representative
Dr. Debbie Jones, Assistant Commissioner Learning Services, Arkansas Department of Education
Benjamin Hardy, Associate Editor, Arkansas Times and former teacher
Come join us for the screening and discussion. We're honored and excited that it will be the first screening of "Most Likely To Succeed" in Central Arkansas!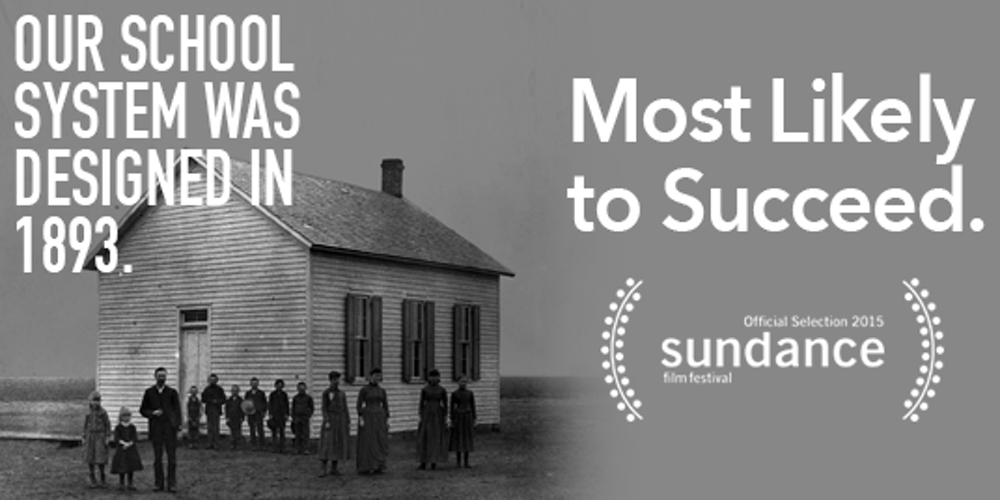 About the Film: "Most Likely To Succeed"
For most of the last century, entry-level jobs were plentiful, and college was an affordable path to a fulfilling career. That world no longer exists. The feature-length documentary "Most Likely To Succeed" examines the history of education, revealing the growing shortcomings of our school model in today's innovative world.
A "smart and engaging look at education in the 21st century" according to The Hollywood Reporter, this film was an official selection of the 2015 Sundance Film Festival and Tribeca Film Festival.

Learn more on the film website: mltsfilm.org, and see the film trailer here.

Additional Event Details
"Most Likely To Succeed" is 89 minutes in length. The film is appropriate for viewers of all ages. Producer Ted Dintersmith will engage in a Q&A session at the conclusion of the movie. Doors open at 6:30pm. The screening begins at 7:00pm.