Description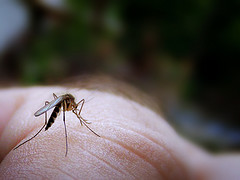 Join Neil Wilkinson - FGCU instructor and current President of the Florida Mosquito Control Association - for this fascinating strolling science seminar about one of Florida's most famous living creatures - mosquitoes. Learn the life histories of fresh floodwater and natural container species of mosquitoes common to southwest Florida. You will be surprised by the fascinating diversity of species and behaviors. We will begin with samples of adult and larval mosquitoes and learn about their life histories then hike into the preserve to check for adult mosquitoes caught in traps set the night before. We will use aquatic dip nets to survey for mosquito predators in ditches and depressions and be on the lookout for other amazing wildlife that the CREW marsh protects.
Enhanced knowledge at the species level is the basis for a greater understanding of the whole watershed system. We will have ample time to discuss issues related to controlling mosquitoes, types of control, and consider the impact of NextGen mosquito control products. Mosquito control, like watershed management is a classic environmental science case study. Humans impact the environment, often in harmful ways and as awareness and science progresses new options arise for ameliorating our actions.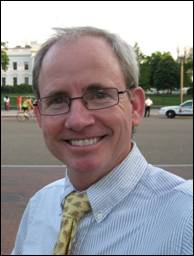 Neil Wilkinson, is an instructor in the Department of Marine and Ecological Sciences at Florida Gulf Coast University. Wilkinson is currently the president of the Florida Mosquito Control Association. He is an environmental educator with extensive classroom and field teaching experience at the elementary, middle, high, and university levels. He spends half of his time teaching a science outreach program to classes in the local school district. He acts as a liaison between FGCU, the Lee County School District's Environmental Education Program, and the Lee County Mosquito Control District facilitating interagency cooperative and collaborative efforts among students, faculty, and staff. At FGCU he teaches Environmental Biology and the University Colloquium. Wilkinson is an affiliate of the FGCU Whitaker Center for STEM Education and a senior faculty associate for the FGCU Center for Environmental and Sustainability Education. His professional interests include exploring methods and practices that make science relevant to students, staying current with mosquito biology and mosquito borne diseases, studying local ecology and global sustainable initiatives. Wilkinson is a committed instructor and believes all of his professional efforts must relate to the needs of his students. He strives to continuously improve his teaching and feels he succeeds not when students score well in his classes but when they go on to learn on their own more deeply about concepts and issues explored throughout the semester. He believes students respond more to the way we behave as teachers than what we teach. His most important goal is to encourage students to work towards creating a healthy, sustainable lifestyle, community, nation, and planet.
What to wear/bring: Wear comfortable outdoor walking clothes and tie on shoes that can get wet. Please bring water to drink and to use to rinse hands.
This seminar is part of the CREW Strolling Science Seminar series.
FAQs
Are there age limits for this event?
Yes - this walking seminar is for adults, ages 18 and over.
What can/can't I bring to the event?
Bring sun protection, and wear comforable outdoor clothing. Closed-toed shoes are required.
Where can I contact the organizer with any questions?
Call the CREW Trust at 239-657-2253 or email us at education@crewtrust.org.
Can I update my registration information?
Yes, you may update your registration information at any time.
Do I have to bring my printed ticket to the event?
No. We like to conserve resources, so print tickets will not be issued. Just check in with the event leaders on the day of the event.