Description
Please join Collaborative Leadership Team and Horizontal Integration for an evening with the co-creator of LeSS, Craig Larman. This event will be held April 11th from 6-8pm on the second floor of West End Plaza. Enter on the east side and use the west elevator. Beer, wine and appetizers will be provided.
As the co-creator of LeSS (with my friend and colleague Bas Vodde), after a decade of working worldwide with large product groups in their adoption of LeSS (Large-Scale Scrum), organizations are starting to realize that the main goal of LeSS is not to enable traditional big groups to "meet their commitment" more efficiently. And they are realizing that LeSS is not "Scrum contained within each team, with something different on top." It seems some scaling frameworks contain Scrum like a fire fighter contains a brushfire.
Then what is LeSS about? It is to see the ineffectiveness of traditional large-scale organizational design and to change it, by descaling with LeSS towards a simple model for multiple teams that optimizes for agility (flexibility), learning, and flow of value. It is figuring out how, with multiple teams, to apply the simple principles and elements of Scrum that encourage empirical process control, transparency, self-managing teams, and systems optimization.
But any structural change per definition challenges the status quo of middle-management and single-specialist positions, leading to the dynamics of Larman's Laws of Organizational Behavior.
In this meetup I'll explore descaling with LeSS
In addition to speaking at this event, Craig will be teaching the Certified LeSS Practitioner course in our neighborhood April 11-13, 2018.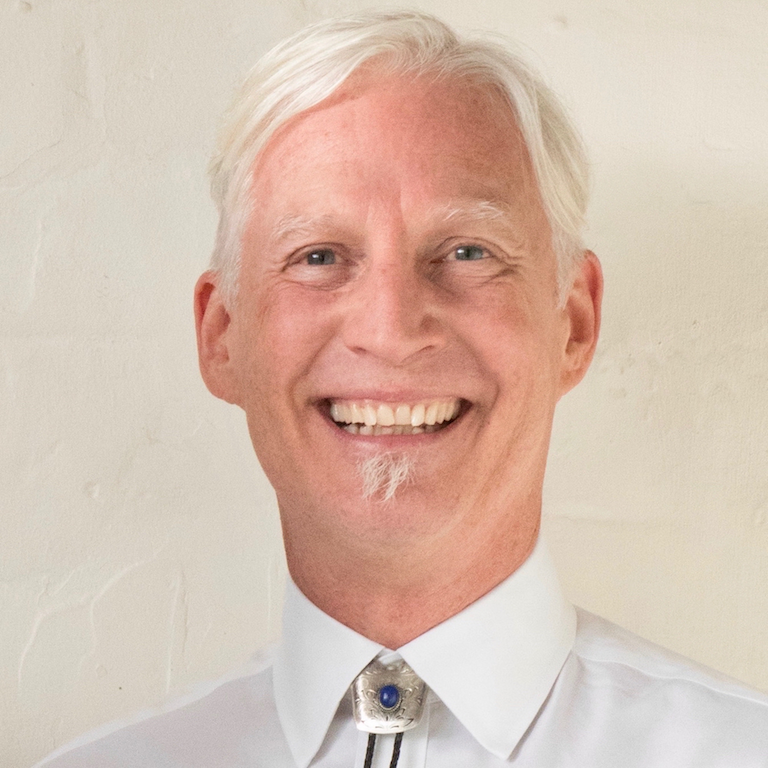 Craig Larman is the co-creator (with Bas Vodde) of LeSS (Large-Scale Scrum), and since 2005 has worked with clients to apply the LeSS framework for scaling Scrum, lean thinking, and agile development to big product groups. Much of his work is organizational-design consulting with senior-management teams of product groups adopting LeSS.
Craig has served as the lead coach of large-scale lean software development adoption at Xerox, and serves or has served as a consultant for LeSS at Ericsson, UBS, bwin.party, Nokia Networks and Siemens Networks, Nordea, Cisco-Tandberg, Bank of America Merrill Lynch, JP Morgan, Alcatel-Lucent, and Ion Trading, among many other clients. Craig has also served as chief scientist at Valtech and while living in Bengaluru India, at Valtech's development centre helped to create agile offshore development with LeSS.
In addition to his focus on hands-on LeSS consulting and product work, he occasionally speaks in public, such as keynoting on LeSS at the 2016 Global Scrum Gathering, the 2015 Manage Agile conference, the 2014 Software Executive Summit, the 2013 Agile India conference, and the 2011 QCon conference.
Craig has been named one of the top 20 Agile influencers of all time and is the author of several books on scaling lean & agile development with LeSS, including:
Craig was one of the first Certified Scrum Trainers, and helped kick off the Agile movement, especially with his 2002 book "Agile & Iterative Development: A Manager's Guide".
LeSS (Large-Scale Scrum) is the simple high-impact framework for scaling lean and agile development designed to optimize the whole system. It's based on over a decade of adoptions in many big groups worldwide (e.g., see case studies). In addition to learning about it at less.works, it's described in the three books on LeSS that come from that decade of experience:
Although LeSS is described as for scaling, a key purpose of LeSS -- the implication of its name -- is actually descaling through organizational simplification. Descaling the number of roles, organizational structures, dependencies, architectural complexity, management positions, sites, and number of people. LeSS is not about 'enabling' an existing big and clumsy organization to "do agile" by painting agile labels on top, it is about scaling up the simple Scrum framework itself to achieve organizational descaling.
In a way, LeSS is simple because there's only a small set of elements, whose purpose is transparency and empirical process control. It's 'hard' because transparency reveals weakness, and empiricism requires learning and change rather than following a recipe.
Unlike some other scaling frameworks, LeSS does not define a one-size-fits-all detailed recipe, and like Scrum, is based on recognizing that development is too complex and situational for a prescriptive detailed recipe that a group can just "buy and install." Rather, it will require creating a learning organization, and lots of situational adaptation.
There are no fancy titles, no trains, no layers of management, but when you simplify and descale, you ought to be able to achieve more impact and flexibility with LeSS.
PARTICIPANT RELEASE AND PUBLICITY AUTHORIZATION
The undersigned ("Participant") has signed up to participate in Agile Meetup (the "Activity"). Participant acknowledges and agrees that participant in the Activity may involve certain inherent risks, including but not limited to the following risks: injury or harm to himself, herself or others, whether or not arising out of or in connection with the negligence, intentional acts or recklessness of Participant or third parties; exacerbation of preexisting medical conditions, whether known or unknown; and circumstances outside of the control of Collaborative Leadership Team, Inc., including but not limited to inclement weather, rules, policies or procedures of any third parties involved in the Activity and the actions of third parties. All of the above-described risks, together with any other risks that may arise in connection with the Activity, are referred to herein as the "Risks."
Release
Participant acknowledges and agrees that they are twenty-one years of age or older and assumes all risk related to the aforementioned event. In consideration of Participant's participation in the Activity, Participant hereby forever releases and agrees to indemnify and hold harmless Collaborative Leadership Team, Inc., its affiliates and insurers, and its directors, officers, employees, agents, representatives, and volunteers, and the successors and assigns of each, whether in their individual or official capacities, from and against any and all liability, damages and claims of any kind (including attorneys' fees), known and unknown, which may be connected with, result from, or arise out of (i) the consideration, preparation or participation in the Activity, including the Risks, or (ii) the negligence or intentional conduct of Participant or his or her invitees, licensees, successors or assigns (collectively referred to herein as "Claims"). This includes, but is not limited to, Claims involving economic loss, accidental injury or death.
Publicity Authorization
Participant understands and agrees that participation and involvement in the Activity may result in publicity, whether or not Collaborative Leadership Team, Inc. has actively taken any steps to publicize the Activity.
By signing below and participating in the Activity, Participant authorizes Collaborative Leadership Team, Inc. to publicize the Activity and to use Participant's name, likeness and other information about Participant and the Activity, whether embodied in photographs, videotapes, recordings or any other format, for purposes of promotion, publication, commercial advertising, or any other purpose whatsoever, now or at any time in the future. Participant understands and agrees that Collaborative Leadership Team, Inc. may use any such information: (a) in all manner and media whatsoever, whether now known or hereafter invented, including electronic and print media and the Internet; (b) with or without Participant's name; (c) without the payment of royalties or other compensation to anyone; and (d) without the need to notify Participant or to seek further approval before doing so. Further, the general public and media may obtain information concerning Participant's involvement in the Activity from other sources beyond Collaborative Leadership Team, Inc.'s control.
Participant hereby waives any claim for compensation of any kind for use or publication of photographs or videos of Participant in connection with the Activity. All grants of permission and consent relating to use of photographs and videos of Participant in connection with the Activity are irrevocable.
Participant acknowledges and agrees that this release and publicity authorization is intended to be as broad and inclusive as is permitted by law and that if a provision shall be found to be unlawful, void or for any reason unenforceable, that provision shall be severed from this release and publicity authorization without affecting the validity and enforceability of any remaining provision; provided however, that where available, any such provision shall be modified or otherwise narrowed to the minimal extent necessary to make the provision enforceable to the maximum extent permitted by law.
This release and publicity authorization shall be governed by and construed in accordance with the laws of the State of Minnesota. Participant hereby consents and submits, on behalf of himself or herself, his or her heirs, successors, assigns and estate, to the personal jurisdiction of the courts of the State of Minnesota.
By agreeing to attend this event, Participant represents and warrants that he or she has read all of the provisions set forth in this release and publicity authorization, fully understand its terms, and acknowledges and agrees that this release and publicity authorization fully and accurately expresses his or her understanding and has not been modified orally or in writing. Participant further represents and warrants that he or she is signing this release and publicity authorization freely and voluntarily, with the intent that his or her signature reflect a complete and unconditional agreement and acknowledgment of the terms set forth herein. Participant further represents and warrants that he or she has the legal capacity to sign this release and publicity authorization and has done so without undue or other influence.
Organizer of More with LeSS: A Decade of Descaling with LeSS
We believe that organizations who can quickly adapt to change will lead their industry.
Collaborative Leadership Team (CoLeadTeam) is the premier Midwest Agile Consultancy.  We are different because our Agile Trainers and Coaches combine real-world delivery with in-depth training on Agile, Scrum, Kanban, Lean, Adult Education Techniques, Facilitation, and Team Development.  We bring deep knowledge in Software, Hardware, and Services delivery.  We have experience to prove that Agile can improve any endeavor. 
CoLeadTeam's full suite of offerings will prepare Leaders, Teams, and Individuals to strategically approach and execute upon their work differently.  First, we must understand "why" an organization wants to work this way. From there we can agree on how we will measure our progress. This information will allow us to create a customized training plan for the entire Organization. We propose an Agile approach for your Agile training and adoption.
Since 2010, CoLeadTeam has had a significant impact on the way people and organizations increase productivity and job satisfaction:
Over 15,000 Students trained in Agile & Scrum
Over 100 Organizations achieving their goals by transforming and adopting Agile & Scrum
For more information please visit us at http://CoLeadTeam.com/