Description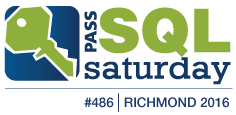 Monitoring SQL Server with Extended Events
Every good enterprising DBA has the prime directive of monitoring the SQL Servers under his/her jurisdiction. The last thing a DBA wants to hear is that there is a problem with a database under his/her purview from an end-user.

SQL Server has progressed over time to give better and better information to the DBA. Much of this information can be used in a home grown solution to monitor SQL Server. With the constant increase in surface area from Extended Events, the power to build a home grown solution becomes more and more feasible while being limited only by the imagination of the enterprising DBA (or developer or data professional). This full day workshop will introduce you to an Extended Events based solution to achieve that home-grown monitoring goal.

This full day session on Extended Events will help prepare you to put this tool to immediate use as you walk back to your daily duties. This workshop will teach you about Extended Events starting with the basics and moving through how to create XE sessions that will get the right data for you, while doing so with minimal impact.

You will be exposed to advanced troubleshooting techniques as we work through complex issues that are made easier through the use of XE. Take advantage of this opportunity to dive into the world of Extended Events and learn how you can make best use of this tool in your SQL 2008+ environment.


Presented by Jason Brimhall
Jason Brimhall is a Microsoft Certified Master/Microsoft Certified Solutions Master and SQL Server MVP, with over 20 years of experience in the technology industry, including more than 10 with SQL Server. Jason has also earned a Bachelor of Science degree in Business Information Systems from Utah State University. One of the highlights of his career includes co-authoring SQL Server 2012 T-SQL Recipes: A Problem-Solution Approach. Jason is a frequent presenter at SQL Server events worldwide, which includes SQLSaturdays and User Groups.


This precon is sponsored by SQL Saturday Richmond
Don't forget to register for SQL Saturday Richmond at http://www.sqlsaturday.com/486.