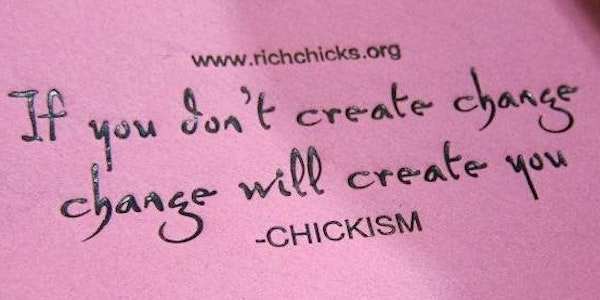 Monetary Identity™ 2018 Prosperity from the Inside Out
When and where
Location
Waterford Plaza 605 Waterford Rd Hwy 169 Plymouth, MN 55441
Refund Policy
Refunds up to 7 days before event
Description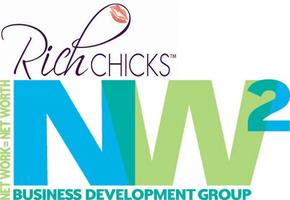 Monetary Identity--the class "Mind the Gap"
Life-Changer
Do you want 2018 to be the year you step into the bigger picture you have of your life?

Do you want your life to reflect your deeply held values?

Do you see the gap between where you are now and where you want to go, but haven't been able to bridge that gap alone?

Are you confident of using your own power?

Are you tired of impersonal on-line classes that don't get you what you need to succeed?

Do you long for a supportive community?
This is the class for you!
Rich Chicks Monetary Identity™ (MI) class has often been called life-changing by participants. MI can help you get clarity on your values, resources and where you are now in your life. You will learn what you must know to get you where you dream of going in your life. Discover your gap and create a map to bridge it in six deeply enriching in-person small group sessions. Classes start January 10 at 6 pm and continue for six Wednesdays. This class is only available once a year, and it is coming up soon!. Get your space now—get clarity on your total prosperity—you deserve this investment in your future.
The Prosperity Leader
Monetary Identity™ is an idea Mickey Mikeworth, your class leader, originated and developed to help people attain greater success in their quest to achieve higher income levels. As a financial advisor, she noticed a big difference between those who made it to the executive income levels and those who only aspired. This led to the development of the Monetary Identity six week class. Register now to be part of this life-changing event.
Session #1

Understanding the Gap
Session #2 : Values Based Lifestyle
Session #3 : Life-Force Energy

Session #4

Monetary Identity, Part 1

Session #5

Monetary Identity Part 2

Session #6 :

Pulling it Together and Moving Forward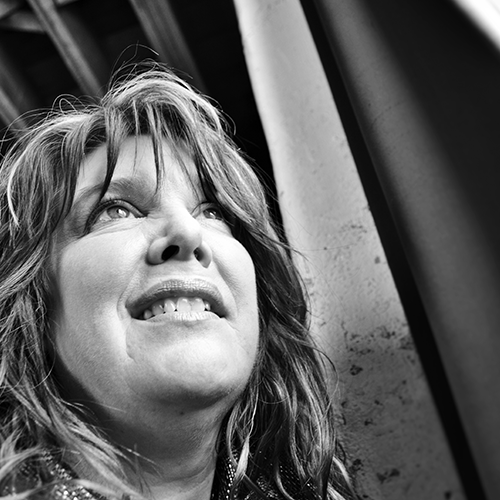 Instructor: Mickey Mikeworth,(Mikeworth Consulting), is a dynamic educator and speaker, whose specialty is prosperity and prosperity education. She founded and developed two financial education programs Rich Chicks and Kids with Kash, both aimed at helping people find and keep their personal prosperity. She invites you to join her Prosperity Movement.
Mickey has received many awards for her work in the financial arena, including receiving the Top Women in Finance award twice. This honor, which is hosted by Finance and Commerce Magazine, has been given to just twelve women in the history of the award, entering her into the elite Top Women in Finance Circle of Excellence. Out of 22,000 wealth managers in the state of Minnesota, Mickey ranks in the top 300, and received a listing in the Five Star Wealth Awards hosted by Mpls- St Paul Magazine.
Mickey's approach to education is innovative, her information is up-to-date and informed, and her energy is contagious. You will want to be one of the people who catches the Mickey Mikeworth energy, enthusiasm and knowledge. Register now—class size is limited.
Investment: Education: $300; Materials Fee: $35 Total 335.00 Payment plans available--ask us!