Actions and Detail Panel
MomTime Events: FAMILY Summer Send Off Screening: "Finding Dory!"
Mon, June 20, 2016, 5:00 PM – 7:00 PM EDT
Description
MomTime Proudly Invites YOU and Your FAMILY to DIVE INTO THE FUN at Our 2nd Annual Summer Send Off Family Movie Event!!!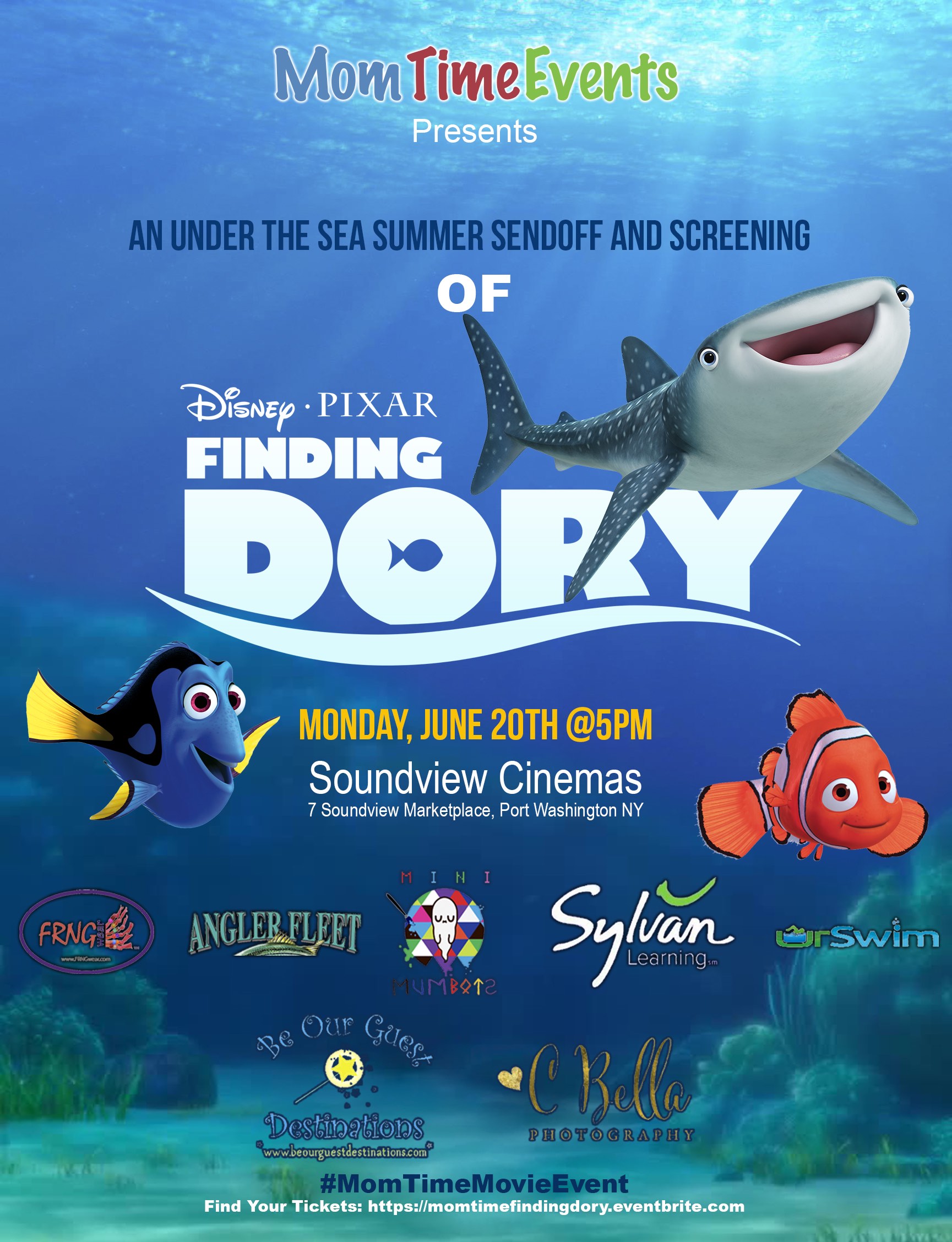 Bring the FAMILY (Grandparents, Parents & Kids!) out for an UNFORGETTABLE Multi-Generational UNDER THE SEA Event to celebrate the end of the school year, beginning of summer and Disney's FINDING DORY!!!
Our Event Partners will treat your ocean explorers to interactive stations during our Pre-film Party! Stations hosted by UR SWIM, ANGLER FLEET, SYLVAN LEARNING CENTER & MUMBOT. You can find treasure at kidpreneur led FRNG Wear Fashion Designs. Plan your next Disney Vacation with Be Our Guest Destinations. Make your best Fish Face for C Bella Photography. Enjoy a taste of the sea by Butlers Flat. Sample our annual exclusive ice cream flavor by Douglas and James!! Support our Girl Scouts "ocean" lemonade stand. :) Other snacks and drinks will be provided.

The first 100 lucky kids will receive a present from Petland Discounts that would make Darla soo jelly.

And, naturally a few raffles and fun surprises along the way. ;)
HIGH FINS FOR OUR EVENT SPONSORS and Partners!!
ANGLER FLEET SYLVAN LEARNING UR SWIM MUMBOT BE OUR GUEST DESTINATIONS
FRNG WEAR DESIGNS C BELLA PHOTOGRAPHY BUTLERS FLAT DOUGLAS AND JAMES
Discounted Advance Ticket Sales Available!!! At the door Tickets: $25pp
MomTime FAMILY Movie Event - Monday, June 20th @5pm @SoundviewCinemas
#MomTimeMovieEvent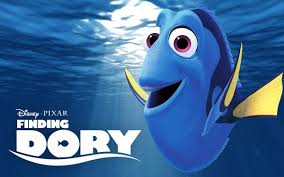 FINDING DORY: Rated PG : View Trailer
Disney•Pixar's "Finding Dory" finds Dory living happily in the reef with Marlin and Nemo about a year after their life-changing adventure. When Dory suddenly remembers that she has a family out there who may be looking for her, she recruits Marlin and Nemo for a life-changing adventure across the ocean to California's pres gious Marine Life Ins tute (MLI), a rehabilita on center and aquarium.
In the effort to find her mom and dad, Dory enlists the help of three of the MLI's most intriguing residents: Hank, a cantankerous octopus who frequently gives employees the slip; Bailey, a beluga whale who is convinced his biological sonar skills are on the fritz; and Destiny, a nearsighted whale shark.

We are in for a truly unforgettable adventure!