Event Information
Refund policy
Contact the organizer to request a refund.
Eventbrite's fee is nonrefundable.
MOMENTUM CPS - an effective, improvisational problem solving process. Sprint towards solving a business challenge. Perfect for solopreneurs.
About this event
This is a three hour online workshop. The primary benefit is focused work on solving a problem confronting you right now. Small business people and entrepreneurs often have to work alone to solve problems. "Solopreneurs" benefit from focused facilitation, and, a community of non-competitive peers.
The Sprint will help you get to the next level.
While we can't guarantee every person a breakthrough, we will work hard to help you get one. Everyone learns more about what they should do to solve their problem. You will make progress on what's stopping you. You may also learn the MCPS process for future use.
Focus your efforts on solving your most pressing business challenge
You'll get off the dime on something that's stopping you
You'll confront and work on what's blocking you
Be facilitated through a process, MCPS, that is designed to help people find breakthrough ideas -- it works
You'll use your Imagination and Critical Analysis capability
Be surprised with unusual tools and thinking stimulus techniques
Work indirectly with a community of other entrepreneurs
Walk away with an Action Plan
Learn MCPS by using it
What Is Momentum CPS?
Momentum Creative Problem Solving (MCPS) is a three phase, six step process for solving complex problems. It's a structure, a model, a process, and, it's non-confining. In fact, it's a launch pad for improvisational and imaginative problem solving.
If you have a thorny, scary problem, or a huge but complicated opportunity, MCPS is perfect for understanding, working through, creating, inventing, polishing ideas, and getting into action. It is highly useful and appropriate for individuals or teams.
Proven by Large Organizations and Creative Entrepreneurs for Many Years
MCPS , elements of it, are used by many large organizations including P&G, Leo Burnett, BBDO, Frito Lay, and many others. It's been used by entrepreneurs, artists, and educators around the globe to improve and innovate. MCPS is an updated model (formerly known as Osborn-Parnes CPS) with a new emphasis on improvisation within the structured process.
Many professional facilitators (and coaches) use CPS as an essential framework. Facilitators continue to add new tools and techniques further amplifying CPS flexibility and effectiveness.
It's Brainstorming Done Well, And More
MCPS is far more than "brainstorming." In fact, it's the process steps that come before and after idea generation that make it complete creativity and innovation system.
Newbies often get surprisingly good results. As people use it and become more familiar with the process, results get even better.
MOMENTUM CPS Sprints are only offered by GFi
MCPS training is not generally available. This session is led by Master Trainer Gregg Fraley, who has used, taught, facilitated, and trained MCPS since 1990.
The MOMENTUM CPS Sprint workshop includes:
Pre-work and research
Visioning
Facts and Feelings Clarification
Problem Framing
Ideation (idea generation, imaginative options creation, brainstorming)
Idea selection and refinement
Plan for action and begin implementation
Participants in this spring workshop will advance their cause against the problem or challenge of their choosing. They may learn the Momentum CPS process as they go.
Course Materials Included:
A .pdf copy of all slides and graphics
An electronic copy of Jack's Notebook, a business novel about creative problem solving (CPS)
30 minute coaching with Gregg Fraley post session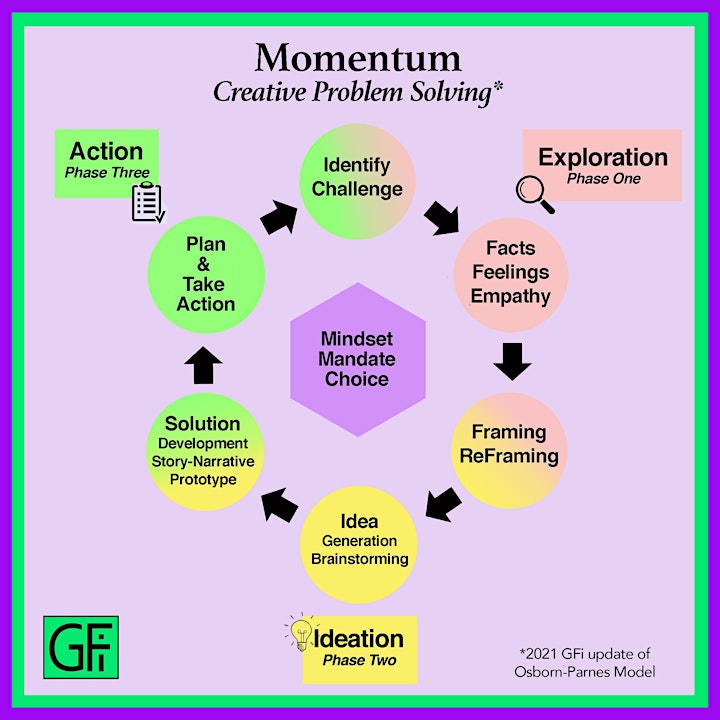 Gregg Fraley is a master trainer and facilitator in creativity and innovation. He's the author of "Jack's Notebook, a business novel about creative problem solving," which teaches MCPS in story form. Gregg teaches Momentum CPS to companies like Georgia Pacific, Coca-Cola, and W.R. Grace. He's started six businesses, he's been in your shoes.
Unlike many creativity and innovation facilitators and trainers, Gregg is a proven entrepreneur in technology. He's also a thought leader who has taken the original Osborn-Parnes model and improved it by adding more tools and methods to make the original model more complete and flexible. The Momentum CPS model includes new tools for scaffolding ideas, problem framing, and implementation. The new tools borrow from educational psychology and comedic improvisation.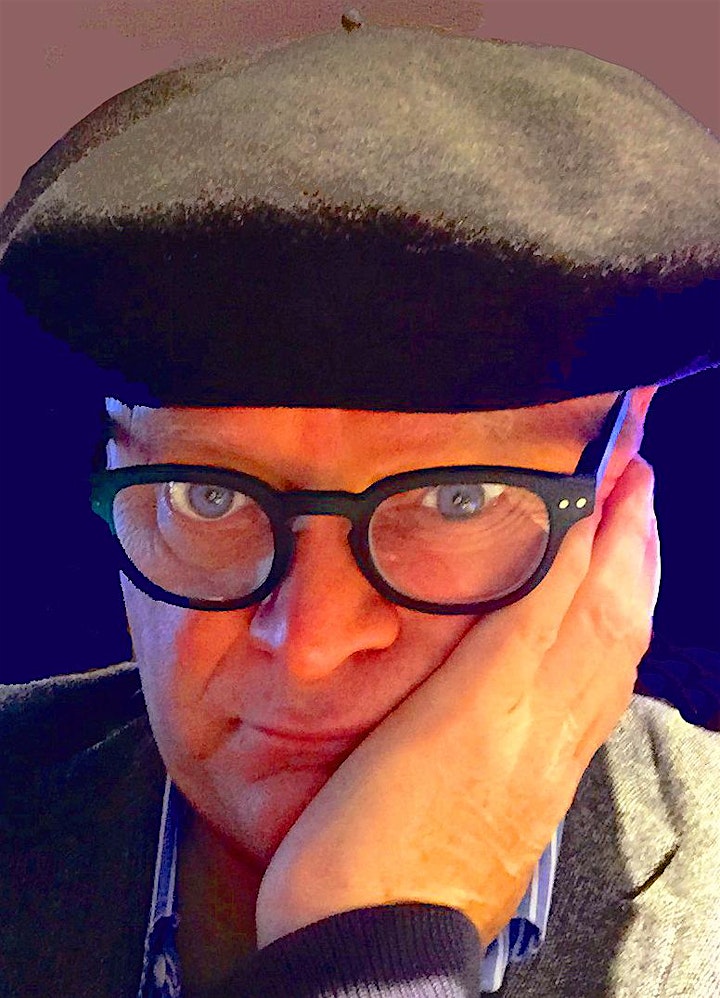 Team Discounts
Groups of 3 or more receive a 10% discount. Use "Group3" Promo Code
Groups of 10 or more receive a 20% discount. use "Group10" Promo Code
Momentum CPS can be the glue that gets your team working together to create solutions.
Date and time
Location
Refund policy
Contact the organizer to request a refund.
Eventbrite's fee is nonrefundable.
Organizer of Momentum Creative Problem Solving Sprint