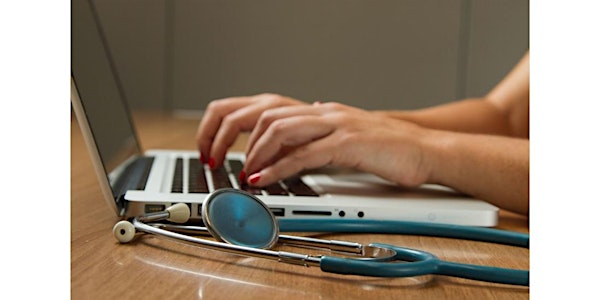 Molina's Member Activation Program – What We Learned and Why We Need It
Come learn about Molina Healthcare's member activation program that launched last year and how it connects to quality!
Refund Policy
Contact the organizer to request a refund.
Eventbrite's fee is nonrefundable.
About this event
Presented by Buffie Saavedra & Galina Priloutskaya
You will learn about a new program that Molina launched in 2021 to improve patient engagement in their health. Molina partnered with a vendor called FarmBox Rx to engage members and their families in improving their health by rewarding them with monthly delivery of healthy foods. We support members who reside in food deserts and impact communities and their families.
Molina invited all Medicare beneficiaries to join this program and share with them conditions for their participation.
Every month each participant is asked to complete certain activities and is rewarded upon their execution. Conditions of participation include completion of Health Risk Assessment, setting up self-management program and goals, and becoming compliant with clinical and preventive guidelines to include vaccinations, preventive services, lab testing, annual wellness visits, medication adherence, etc.
This program is customized to address individual health needs of every member and reward them for successful execution of their assigned tasks.
Molina engaged providers in launching this program and asked for their assistance in recruiting their patients and sharing real-time clinical information on services and activities for recruited participants.
Buffie & Galina's Biographies:
Dr. Galina Priloutskaya, PhD, MBA, CHCA, is Director of Quality Improvement and Risk Adjustment at Molina Healthcare of New Mexico. She has more than 20 years of experience in health care management, population health and quality improvement and over 100 publications.
She is a Chair of NM Syncrony (Health Information Exchange) Advisory board.
Dr. Priloutskaya's engagements include large-scale data analysis and pattern recognition, development of quality measures, implementation of electronic health records, design and evaluation of health information systems, All Payers Claims databases (APCD) and health information exchanges.
Buffie Saavedra, Director of Community Engagement at Molina Healthcare of NM:
• 32 years healthcare, Managed Care, public benefits & advocacy experience
• Member & Community Director, Molina Healthcare
• Served on NM Board of Pharmacy for 12 years
• Currently serving on NM Medical Board
• Licensed in Health & Accident
• Served as the Deputy Cabinet Secretary for NM Aging & Long Term Services Department (ALTSD)
• Worked at the ALTSD for 9 years from 2001-2010 leading Consumer & Elder Rights