Location
Google Developers Launchpad Space
301 Howard St
4th floor.
San Francisco, CA 94105
Description
Mobile Tech - Global Hackathon

Get Funding up to $250k + Sponsors giveaway worth $100k!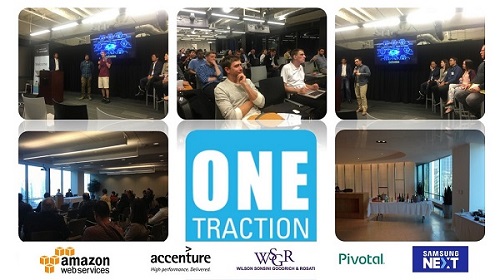 Join the largest Hackathon in Silicon Valley, where we expect 1000+ attendees and is open to anyone who is seeking to launch a Mobile Tech based Startup (Software/IoT/Hardware), you will enjoy this chance to mingle and network with potential co-founder, partner, corporate clients or investors along top industry experts.
Hackathon Participants Rules: Whether you are a bootstrapped founder, engineer, PhD, scientist, business hacker, or student, you are invited to join this must attend Innovation Hackathon.
Pre-requisite: Open globally to anyone with interest in Mobile Tech Innovation, 18 years or older
Industry Focus: Mobile Tech (App based Software, IoT, Hardware or combination) across industries
Hackathon Cost: Free for Early Bird

Application: All Hackathon participants (alone or as a team) must sign up and submit idea, demo or pitch deck link (you would have a chance to update it during the Hackathon through your public cloud folder link, you own all Intellectual Property). Fill your application prior and at the end of Hackathon by Friday 9/22 - 8pm, using the two options below (OnSite or Virtual).
Duration: 22 hours (11 Hours per Day): Thursday and Friday 9am to 8pm (Including meal break) in two format:

OnSite Participants: Top applicants who can travel to San Francisco on their own budget (will be invited for 2 Days Onsite Hackathon at Google Launchpad. Submit your application here

Virtual Participants: both local and global applicants can partcipate virtually, as long you adhere to the rules listed on this page. Submit your application here

Team Formation: You can partcipate alone or with your formed team of 4 max. If you need help finding additional team members or if you want to join a team, please state the skill you have or seeking in your application so we can match you (via email prior to the event).
Workshop: Thursday 9/21 - 3pm: Business and Technical Domain Experts Mentors will be available for Onsite participants to answer all relevant questions.
Investors Demo: Friday 9/22 - 4pm: Open to all Onsite participants with completed and approved pitch, demo or video explainer.
Winning Prizes: Review Hackathon Program Instruction here,*1 free iPad will be offered to the most innovative hackers from any of these areas (FinTech, HealthTech, EdTech, AI/Robotics, IoT, OnDemand, CleanTech and Media)
Food and Beverage: Included at no cost, while supply last.

Event Speakers/Judge:

Andrew Romans, Masters of Corporate V.C author, Rubicon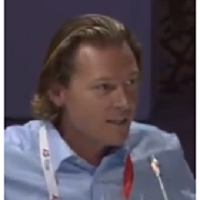 Waikit Lau, Serial Entrepreneur | Investor | Advisor, MIT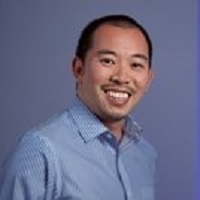 Diana Maichin, Harvard MBA, New Business Creation, GE Ventures.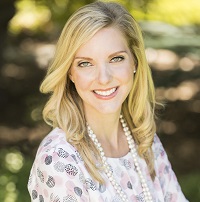 Don Oparah, UCLA, Venture Aviator, TechCrunch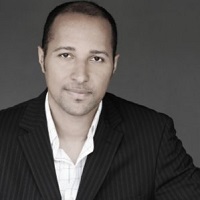 Arise Hardy, Startup Advisor, Stanford GSB MBA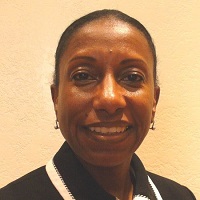 Richard Lucquet, Head of Virtual & Augmented Reality, Verizon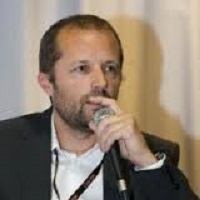 Vu Van, CEO - AI Startup - Stanford GSB MBA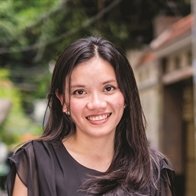 Michael Ludden, Google, Director at IBM Watson Labs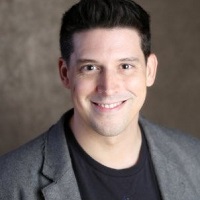 Event Sponsors & Technology Offered through our Partners:



Subscribe here to receive biweekly event updates from Launchpad Space, Google's new event Space in SF where developers and startups can receive free technical training, one-on-one mentoring and more!
=================================

Note: All ticket sales are final. In the event of last-minute cancellations of the venue host or panel speakers change, we will reschedule for a future date and issue replacement ticket for the new event at no additional cost. Given Panel speakers busy schedule, last minute changes happen, and will do our best to find replacement without any guarantee.

Organizer and Sponsor:
ONETRACTION IS THE FIRST OPEN INNOVATION ACCELERATOR THAT DISRUPTS HOW CORPORATIONS, STARTUPS, AND INVESTORS IMPLEMENT INNOVATION!
Our founders are serial entrepreneurs and Stanford, Harvard, MIT, McKinsey, Accenture and Google alums!
Based in Silicon Valley, we help global founders build innovative products for the right market, backed by top corporate clients and investors.