Event Information
Location
Multiple Venues
Sn Francisco
San Francisco, CA 94107
Description
This series features various tools and techniques to create rapid mobile interactive prototypes, hand them off to a developer and work side by side to ship to market.
Monday + Tuesday at Udemy HQ
600 Harrison Street, San Francisco, CA

Wednesday at CloudFlare
101 Townsend Street, San Francisco, CA

Thursday at Capital One
201 3rd Street, 5th Floor, San Francisco, CA
*** This series takes place at multiple venues ***
Monday, 7/25 at Udemy HQ
5:45 PM Doors Open
6:30 PM "Selecting the Right Prototyping Tool" with Chantal Jandard, Product Designer
Prototypes are a wonderful way to communicate a concept or test a hypothesis, but they require effort and time. How do you know when a prototype is necessary, and what kind of prototype should you use? This talk will explore different kinds of prototypes and the questions they are best suited to answer.
7:30 PM Invision + Craft 2 Demo with Ben Holland-Arlen, Head of Design & Founder of futureorbit
7:50 PM "Things to Consider When Sending to the App Store" with Peter Kuhar, Co-Founder and CTO of Azumio
8:10 PM "10 Tips for Gathering and Iterating on Feedback for B2B App Design" with Lukasz Lysakowski, Design Director at Peek

9:00 PM Doors close
------------
Tuesday, 7/26 at Udemy HQ

5:45 PM Doors Open
6:30 PM "Rapid Interactive Prototyping" with Todd Siegel from proto.io
In this talk, Todd Siegel will demo his process to rapidly prototype native mobile apps. You will learn how to:
Streamline the design-to-prototype process

Plan and iterate on animations and interactions

Communicate and spec animation, timings and easings

Use a single tool to rapidly prototype and create assets on the fly
7:30 PM "Consistency & Mobile Design" with Marcin Treder, CEO of UXPin
Marcin starts by explaining his past experience in mobile design, the growth of mobile, and how to embrace platform constraints and cross-platform consistency. Then, to close it out, he'll explore how our custom libraries improve design consistency with some mobile app/responsive design prototyping.
8:10 PM "How to Collaborate with an iOS Developer" with Romy Ilano, iOS Software Engineer Contractor at Mercedes-Benz R&D, North America, moderated by Andi Galpern
In this Q&A, we aim to make designer-to-developer collaboration easier by identifying the pain points, discuss solutions, and learn about different tools and tips to optimize the design to development process.
9:00 PM Doors close
----------
Wednesday, 7/27 at CloudFlare

5:45 PM Doors Open
6:30 PM Flinto Demo with Nathan Manousos, Founder of Flinto
6:55 PM "Prototyping UI Animation" with Pablo Stanley from Sketch Together
Pablo's will teach you UI animation principles and best practices + Demo using Sketch and Flinto of a simple prototype
7:50 PM Principle Demo with Ugur Kaner, Design Director at Memebox

8:10 PM Q&A: Mobile Animation Tools with Nathan, Pablo & Ugur
9:00 PM Doors close
----------
Thursday, 7/28 at Capital One

6:00 PM Doors Open
6:30 PM "Pixel Density: How It Works & How It Affects Your Designs" with Peter Nowell, Product Designer & Creator of Sketch Master
Understanding pixel density in digital screens is essential for any screen-based designer. What do terms like "1x" and "2x" really mean, and why do they matter? And, most importantly, how can you manage the increasing complexity of designing for devices with a wide range of pixel densities? Designer and trainer Peter Nowell will break down everything you need to know.
7:10 PM Adobe XD Demo with Demian Borba, Product Manager at Adobe
7:30PM "Creating Visually Compelling Screen Shots for the App Store"
plus "Exporting Assets: Production Work That's Fun" with KaL MichaeL, Independent Digital Designer
7:50 PM How to Use Framer.js + a Demo with Trevor Phillippi, Product Designer at Facebook
9:00 PM Doors close




Speaker Bios (In Order of Appearance)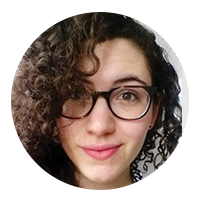 Chantal Jandard
Product Design Consultant
Chantal is a product designer who believes in technology's power for good. Her experiences span multiple industries, designing for both million+ user platforms and new products from the ground up. She uses her background in cognitive and social psychology to design solutions that resonate with our human nature.



Lukasz Lysakowski
Design Director at Peek.com
Lukasz Lysakowski is a digital brand and product designer based in San Francisco, CA. He focuses on designing multi-platform tools for businesses to streamline their services and provide better experiences. Currently, Lukasz is the Design Director at Peek.com, where his team produces the leading SaaS platform, powering the tours and activities marketplace.
Lukasz comes from an entertainment design and online marketing background and has worked for various companies including HBO and Warner Brothers, online communities for Pearson and SAP, and writing the Section 508 guidelines of Cornell University. He is deeply driven by engaging with designers and staying up to date on the best tools and methods for designing beautiful products.

Lucky us! Lukasz is also a content curator for Cascade SF's Facebook page and a regular mentor at Cascade SF's UXNight.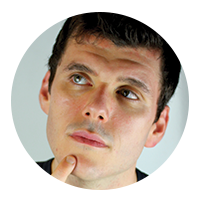 Ben Holland-Arlen
Head of Design & Founder of futureorbit
Ben is a product and user experience designer, who finds great joy in tackling complex problems and creating simple, user-friendly solutions. As Head of Design and Founder of futureorbit, a product and user experience agency headquartered in San Francisco, Ben leads a team of designers and strategists to help clients ranging from fledging startups to Fortune 500 companies solve complex design problems as well as train organizations on design thinking and lean/ agile methodology. Prior to starting futureorbit, Ben spent 10+ years working a mix of in-house and digital agencies working for clients such as Nokia, Salesforce, Weight Watchers, The New York Public Library, XM Radio and Johnson & Johnson.
When he is not working, you can often find him in the kitchen cooking or in front of his mixer, creating various styles of music. You can also find him on Twitter @futureorbit.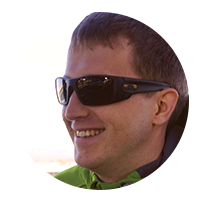 Peter Kuhar
Founder, Designer & Engineer at Azumio
Peter is a product designer, engineer, innovator and manager by necessity. Currently CTO and Co-founder of Azumio, working on health and fitness apps. Apps developed by him and his team were downloaded more than 80 million times and saved many lives.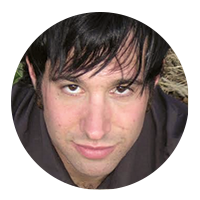 Todd Siegel
Product Design Evangelist at proto.io
& Design Consultant
Todd is a product designer, prototyper, and wordsmith. He specializes in prototyping native iOS apps that feel real – and has given presentations on mobile prototyping at Xerox PARC, CIID (Copenhagen Institute of Interaction Design), Product School, and Apps World. He's worked as an independent product designer and prototyper for a wide range of startups over the last 12+ years, and plays a key role in evolving the prototyping tool Proto.io.
Todd is represented by 10x Management (talent agent for independent developers and designers) and was interviewed in the New Yorker about the future present of work. You may hear him performing idea satire poetry with http://wordperformances.com.



Marcin Treder
CEO of UXPin
Marcin Treder, UXPin CEO, is a design enthusiast that literally lives for creating the best user experience possible. After years working as a UX Designer and UX Manager he focused on his own start-up, UXPin, which provides tools for UX Designers all over the world. Marcin has written for Smashing Magazine, .Net Magazine, DesignModo, and SpeckyBoy, and also enjoyes blogging and tweeting (@uxpin, @marcintreder).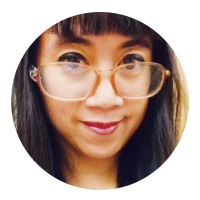 Romy Ilano
iOS Developer Contractor at Mercedes Benz


Romy Ilano is a self-taught iOS contract developer at Mercedes Benz. Frolicking and active in the Silicon Valley start-up scene, she's worked as a Graphic Designer at eBay Germany, a Product Manager on a Guitar Hero franchise mobile game, she's constantly working to bring diverse teams together.
Romy has seen the mobile space change dramatically in the past ten years. Romy believes that the hardest but most rewarding part of the job is getting smart, creative people to work together to create kickass products.

Andi Galpern
Founder of Ask Me and Cascade SF
In 2008, Andi relocated from South Florida to San Francisco to pursue her dreams. She wanted to live in a world where developers and designers transform ideas into life-changing products. Andi has a decade of experience designing, prototyping, and coding web sites and apps for large corporations, startups and small businesses.
Andi Galpern is a UX Strategist, Visual Designer and the Founder of Cascade SF, a product design organization based in the San Francisco Bay Area. She is passionate about community, personal growth and inspiring fearlessness to create our best work. Follow @andigalpern on Twitter.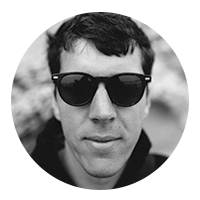 Nathan Manousos
Founder of Flinto & Product Designer
Nathan is an independent web developer and designer who is obsessed with great software. He has taught web programming to hundreds of people of all ages. His prototyping tool, Flinto.com is being used by thousands of people to test their app designs. He was previously the lead designer of Echofon, a popular Twitter client and also runs ImageSnap.com with his father.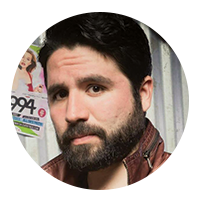 Pablo Stanley
Founder of Sketch Together & Product Designer
Pablo Stanley is a San Francisco based product designer currently working as a consultant. He loves solving design puzzles, making silly illustrations, composing geeky music, creating colorful animated gifs, munching veggie burgers, and writing punny comics.
Mentoring is one of his new found passions. He wants to learn and teach as much as he can.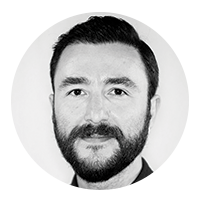 Ugur Kaner
Design Director at Memebox
Ugur is an experienced product and design leader. He has built award winning startups and products over the past 12 years. He's specialized in mobility, designing the best user experience on multiple devices.
Ugur currently leads design at Memebox (over $30M in funding), and mentor startups via respected organizations, accelerators and investors in San Francisco. He's been involved in projects including Google Express, Udemy and Angry Birds. Previously he served as the Head of Android Business at Elisa - the largest telecom operator in Finland.
Ugur is an SCAE Barista, and an avid health, wellness and adventure sports enthusiast.
Learn more about Ugur at kaner.me.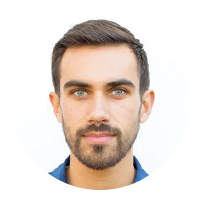 Peter Nowell
Product Designer & Creator of Sketch Master, Online Training Courses
Peter Nowell is an independent designer based in San Francisco. His work includes everything from app user interfaces, to visual branding, to print materials and physical signage. Clients include Apple, Flinto, Sprightly Books, and Juice Shop.

Peter has also written numerous articles about Sketch, SVG, icon design, and recently launched the online training courses Sketch Master.

Anna-Marie Panlilio
UX Design Researcher at IBM

Anna-Marie Panlilio is a UX Design Researcher at IBM. She helps product teams empathize with the people whose lives they aim to improve. Her favorite kinds of projects involve walking in the fog of complex and big unknowns.


Demian Borba
Project Manager for Adobe XD
Demian is a Product Manager for Adobe XD (formerly Project Comet) on the Creative Cloud team at Adobe. He is based in the company's San Francisco office and has more than 16 years of experience with technology, interactive media, design, business, community engagement and training. Before Adobe, he worked as a Developer Advocate, first for BlackBerry and then Braintree/PayPal, traveling the world to engage with developers and startups. He also ran Action Creations, an interactive agency based in San Diego, designing and developing apps for clients including Oakley, 20th Century Fox, World Surf League, Nike and more.
Demian is committed to the growth of new innovators, has taught design and programming at UCSD, as well as his own training programs focused on Design Thinking and mobile development, reaching hundreds of developers, designers, and entrepreneurs. Learning, empathy, innovation and technology drive his work and his personal life. In addition to being a software engineer focused on UX and Web technologies, Demian is a surfer, Design Thinker, and father.
KaL MichaeL
Indie Digital Designer
(Former Creative Lead at Apple for 5 years)
KaL MichaeL is a Digital Designer specializing in user interface and experience design with a professional background of 14 years. Expertise in relevant iOS and Mac design solutions from conception to production. Analytical contributor who approaches each and every task with concerted dedication and meticulous attention to detail. Always remaining open and teachable in the ever changing tech industry.
KaL has been contracted by and collaborated with some of the top companies in the digital field those of which include Apple, Evernote, Glympse, and Readdle.
Connect and learn more at kal.design.

Trevor Phillippi
Product Designer at Facebook
Trevor is a product designer at Facebook, working on tools to help advertisers understand and trust Facebook Ads. He's an advocate for designers programming and prototyping, and teaches Framer to designers internally, empowering them to test and communicate their ideas in more effective ways.



This event is produced by:


Cascade SF is a design and technology organization based in San Francisco, CA.
Designers and mentors come together to teach each other the latest tips, tricks and techniques for designing apps and web sites.
Subscribe to our mailing list or join us at meetup.com/cascadesf.
Sponsored by:


Udemy is the world's online learning marketplace, where 10 million+ students are taking courses in everything from programming to yoga to photography–and much, much more.

Udemy is growing and hiring designers, developers, + project managers. Learn about open positions and apply at https://about.udemy.com/careers.



CloudFlare is always looking for smart, talented, driven, down-to-earth, fun-to-work-with people who want to make a positive and meaningful impact. View their open jobs.
Capital One is hiring designers, developers and those who make products. View available openings.
Thanks for Partnering with Us!


Sketch Together is a series of workshops to learn design and prototyping tools. Learn one-on-one, in person, the old-fashioned way. Join at sketchtogether.io or meetup.com/sketchtogether!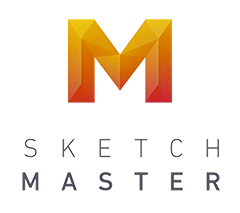 Learn Sketch online! Sketch Master offers training courses to make you a master of the most popular screen-based design tool. Sign up at sketchmaster.com.




Cooper offers training in design strategy and leadership. Checkout their available courses at http://www.cooper.com/training.


Frequently Asked Questions
Where can I contact the organizer with any questions?
E-mail Andi Galpern at andi@cascadesf.com with any questions you might have.


What is the refund policy?
All tickets are non-refundable, non-transferrable, and available on a first-come-first-served basis.


Where will the events be located?
We are finalizing a location for Thursday, July 28th. Stay tuned!
Date and Time
Location
Multiple Venues
Sn Francisco
San Francisco, CA 94107