Event Information
Location
Pamplin Hall Room 30
880 West Campus Drive
Blacksburg, VA 24060
Description
This special Mobile App Hackathon is an event collaboratively produced by Pamplin College's Center for Business Intelligence and Analytics (CBIA) and the AT&T Developer Program with support from IBM and Carilion Clinic. The event will be held in the Pamplin College of Business and in the studio of our hackathon co-sponsor, The Institute for Creative Arts and Technology, on the Blacksburg campus. The event is also co-sponsored by the student organization, Hackers@VT.
Virginia Tech students, Carilion doctors, nurses, researchers, scientists, and analytics staff will work on projects leveraging technology to solve a big challenge in the world of medicine---improving health and wellness care. Student participants will analyze publicly accessible health data and develop apps. Participants will investigate how the data were collected and how is it processed and how it could be used to develop an app that improves care, reduces costs, and enhances the patient's overall experience.
According to a 2014 study by Geisinger Health Plan, combining the wireless scales, voice-response communications, mobile devices and data-analytics technology into case-management program led to a reduction in the 30-day hospital-readmission rate of 44%, a 38% drop in 90-day readmissions, and an 11.3% reduction in per member per month costs over five years. A 2014 Mayo Clinic study showed that patients who used smartphone apps to record weight and blood pressure while participating in cardiac rehab, lowered cardiovascular risk factors and 90-day readmissions. The study also found that 20 percent of the app-user patients experienced readmission compared to 60 percent of patients who completed rehab only. Clearly, healthcare apps have a strong potential to positively impact hospital readmissions, electronic and IP data capture, and the quality and transitions of care.
This hackathon's goal is to tackle challenges posed by the rapidly evolving world of data collection within the healthcare environment. The volume of data from wearable devices and the large volume of patient and communication data collected, is astonishing. Tracking health information is vital for many patients and may signal the need for follow-up intervention improve healthcare outcomes or to avoid hospital admission or readmission. For example, an app linked to smart devices could deliver valuable data to health professional teams and improve the overall quality care.
Fostering an academic, technology and healthcare community of innovation focused on improving health and wellness care is the main goal of this hackathon. With Carilion Clinics' participation and support, we anticipate the app will be tested, improved and implemented in the New River Valley to positively impact the healthcare our community receives.
You Bring: Your laptop, skills & ideas. Come with a collaborative, team focused mindset and/or team up in advance on Twitter/Facebook/Google+ via the #atthack hashtag. Every group will need a good balance of talent!
We Supply: Quick presentations and code samples that help to bootstrap your hacking, food to keep you going, and caffeine to keep you awake. We will have technical senseis to assist you in building faster, smarter, and with new tools. And Loaner IoT Hardware for those interested in leveraging microcontrollers:
Event Schedule. The following is a list of the weekend's agenda:
Thursday, April 7, 5:30 pm – 11:30 pm, Room 30, Pamplin Hall/Atrium – Opening Ceremony & Bluemix Training
Friday, April 8, 5:30 pm – 12:00 am, Room 30, Pamplin Hall – Hacking Begins
Saturday, April 9, 8:00 am – 7:40 pm - Hacking, Pitches, Judging, Prizes Awarded and After-Hack Party
Prizes. The following prizes are experiential and geared towards accelerating you towards a successful business as well as expanding your network and industry knowledge:
Best App Overall (Prizes sponsored by Carilion Clinic)


1st Place - $2,500 for the team to split
2nd Place - $1,000 for the team to split
3rd Place - $500 for the team to split
Judging Criteria. Apps will be judged based on the criteria below and weighted accordingly.
Execution of Health and Wellness Theme - Does the app's content or intended audience address health and wellness improvement in some special way? How well could the app impact health and wellness at Carilion Clinic?
Innovation - Is the solution a different take on an existing application or is it truly unique? Does the app mash up data or services that you wouldn't have thought would work together? Is the solution more technically challenging than the others?
Ambition - Does the app do one thing or does it have a lot of functionality? Was the idea behind the app creative? What was added to the app to make it special or more useful?
User Experience - Does the app's UI look sloppy or is it professional? Is it a compelling user experience? Is the app easy to use? Does the app's workflow make sense? Is it intuitive?
Presentation Quality/Impact - Did the team stay within the time limit of their presentation? Was the team able to communicate their idea and translate it to the app they produced?
Overall Quality - Does the app work completely from start to finish? Was there anything in the app that wasn't fully implemented (e.g. a link to nowhere or a button with no action)? How many bugs were encountered? Were they severe? Did the team scope their app's features well given the time frame?
Other - Demerits for "brought" code.
Hackathon Legal.
Each Team must have a minimum of 3 members including a minimum of one business and one non-business student in order to be eligible for prizes.

Hackathon Terms: http://db.tt/kyPS9ojR
Social Media.
Follow us @attdeveloper and @ibmbluemix for live updates and photos from the event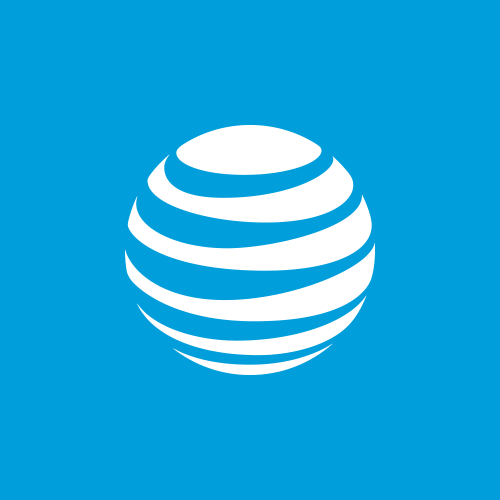 Date and time
Location
Pamplin Hall Room 30
880 West Campus Drive
Blacksburg, VA 24060
Organizer of Mobile Apps for Global Good in Healthcare-Analytics Hackathon
AT&T hosts both developer and creator competitions, as well as workshops.  Please join us at one of our free events listed here.  The full event agendas are in the Eventbrite description.  Also, check out the AT&T Developer Program for more information about our platforms.  See you soon!