Description
Mobile indexing is officially here, which means just having a mobile responsive website isn't enough. Discover how you can optimize your website to rank for mobile searches and surpass your competitor's rankings with tips from this mobile-first panel sponsored by SEMrush.
What's in store...

* How exactly does the mobile-first index affect your business
* Unique ways to optimize for mobile beyond just responsive design
* How to attract a mobile user's attention and draw them to your website
* Ways to prepare for voice search and the follow-up features of mobile searching
OUR PANEL:


Marcela De Vivo - SEMrush
Marcela De Vivo is an International Corporate Speaker for SEMrush, a Serial Entrepreneur, and Founder of Gryffin. As an industry veteran with nearly 20 years of digital marketing experience, Marcela travels the world speaking about SEO, data-driven marketing strategies, omni-channel workflow optimization, and the evolution of digital. Working with SEMrush has allowed her to combine her passion and expertise in forward-thinking marketing, analytics, and disruptive technologies.
TWITTER: @marceladevivo / @SEMrush

Jeff Carpenter - Neil Patel Digital
Jeff has been in the online marketing industry since 1999. From the agency side, Jeff has enhanced the online visibility of a multitude of clients including Qualcomm, Oakley, Mitsubishi, ADT, SureFire Flashlights and Odyssey Golf. While working in-house at Petco, Jeff created and implemented an SEO strategy that saw an increase of over 300% in revenue from the natural search channel. Jeff has presented various topics at the search industry's largest conferences including SES and SMX Advanced.
TWITTER: @SanDiegoSEO / @neilpatel

Hussein Ebied - Pacific Digital Group
Hussein is Senior Director of Strategy at PACIFIC. He brings over 11 years of digital marketing experience to the team and serves as the agency's global strategy lead. Before joining PACIFIC, Hussein worked for agencies such as Acronym Media, TMP Directional Marketing, and 360i. This granted him the opportunity to work with major brands including Expedia, Travelocity, AT&T, and ScottsMiracle-Gro. Prior to his career in Marketing, Hussein was a member of the U.S armed forces and a newsroom assistant at CNN. Nowadays, Hussein uses his experience to guide PACIFIC's Search and Strategic Communications practitioners. When he's not leading the charge on optimization, he's spending time with his wife and two young sons, trying to find San Diego's best pizza joint, or catching up on "Game of Thrones.
TWITTER: @HusseinEbied / @meetpacific

MODERATED BY
Ashley Ward - SEMrush
Ashley Ward is a Corporate Speaker for SEMrush, an all-in-one digital marketing tool. Her passion is focused on helping businesses and marketing professionals gain long term ROI through teaching content and social media marketing. Speaking both internationally and throughout the US, Ashley regularly teaches workshops and speaks at conferences like Pubcon, BrightonSEO, SearchLove, Digital Summits, Retail Global, and SMS Sydney. Ashley has co-authored the best-selling book "The Better Business Book V.2" and is a contributing writer to industry blogs such as Search Engine Journal and AuthorityLabs.
TWITTER: @AshleyMadhatter / @SEMrush
WITH SPECIAL GUEST AND PRE-PARTY HOST :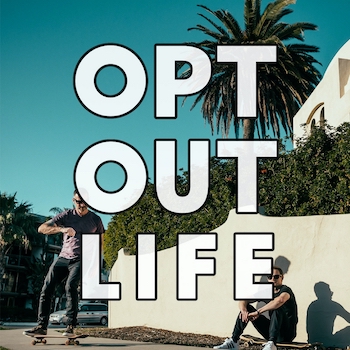 The Opt Out Life is a podcast (& community) that explores how anyone can turn side gigs into real income, and take back control of their time. We are solopreneurs, creatives, entrepreneurs, and hustlers who are proof that you can choose lifestyle over money . . . but still make money, too. Hosts Dana Robinson and Nate Broughton bring new episodes and videos each week to a growing movement that has decided to "opt out" and live life their way.
TWITTER: @theoptoutlife
http://optoutlife.com/
---
EVENT DETAILS
---
Wednesday, July 11, 2018
6:00 PM to 9:00 PM (PDT)
Location:
HOLONIS OFFICES:
225 broadway san diego ca 92101 - 7th floor (NBC building)

Tickets:
Early Bird: $12.50 (limited time only)
Standard Admissions: $22.50
At the Door: At least 20% more than in advance. So buy them in advance!
GRUB: YES - Apps and picky food
DRINKS: Most Def
Parking Info: Coming Soon
Schedule: (subject to minor changes)
6:00- 7:00 Networking Pre-Party
7:00 - 7:15 Welcome and Intro
7:15 - 8:30 Experts Panel hosted by SEMrush
---
OUR SPONSORS:
---
(picture)
SEMRUSH:
SEMrush is a competitive research and business intelligence software that provides data and analysis on paid and organic search, social media and link-building activities worldwide. On top of a powerful competitive analysis toolkit, SEMrush offers necessary features to help companies optimize their own online presence such as site audit, SEO ideas, content marketing, social media, and brand monitoring tools.

HOLONIS:

Holonis is a new social commerce platform that allows anyone to create, curate, distribute, monetize and measure content through a complex adaptive system built for the modern internet. 

UNIVERSITY OF SAN DIEGO:
The University of San Diego's Professional and Continuing Education, PCE, provides individuals with knowledge, skills, and information needed to expand professional development and sustain a competitive edge. PCE's marketing courses are designed by experienced subject matter experts and intended to help students develop the necessary marketing skills to successfully drive revenue, sustain and grow an organization, from assessing marketing opportunities and developing marketing strategies to increase online presence.

THE AGENCY GUY, INC:

The Agency Guy, Inc helps brands navigate an over-crowded, over-promised marketing agency landscape by offering unbiased consulting services and complimentary agency match-making. We help brands source proven partners. Hire the Agency You Love - Love the Agency You Hire.