Interested in learning more about the micro:bit as a tool for digital making? Come join us for a mini-bootcamp to build your skills!
About this event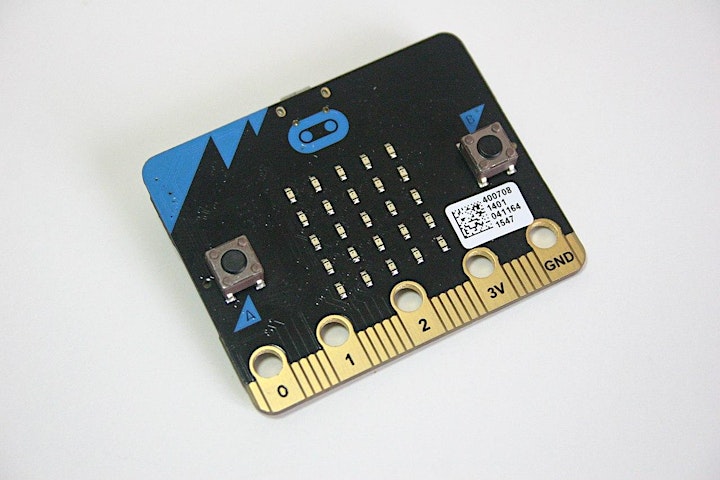 **Early Bird pricing extended through September 27th**
The micro:bit is a flexible and innovative tool for digital making that is accessible for those just getting started with computer science, as well as offering a wide variety of deeper functionality and applications for advanced users!
We invite you to join us for the MNCodes Digital Making with micro:bit online course, starting on Monday, September 28th, details below ---
This interactive course will engage elementary, middle and high school educators in using micro:bits for digital making, with both synchronous (live) and asynchronous (at your own pace) participation options. Micro:bits are often recommended for use with students ages 7 and up. Join us for a hands-on learning experience where you will choose your own differentiated learning pathway (beginner to advanced) to learn about the micro:bit, its features and the ways it builds both computer science and maker skills. Participants in this course will be supported in developing a prototype with micro:bit and will design a lesson that integrates a micro:bit project into curricular content. Our course will end with a prototype showcase as a way to share your learning and innovative digital making! Participation in this course will also broaden your professional network to include a global community of educators passionate about digital making! All experience levels are welcome!
Equipment note: We recommend that participants have a micro:bit on hand to use for this course. If purchasing a micro:bit, here is information on where to buy.
Format
This online course will use a mix of both synchronous (live) and asynchronous learning opportunities. There will be a live event each day, as well as optional virtual "office hours" for additional support during the day. Each day will also include self-guided lessons, examples and projects to be completed at your own pace to help you learn and practice best practices for integrating computer science with core content curricula. All live sessions will be recorded and available for review at any time to assist with a self-paced completion of the course.
Participants are welcome to work at their own pace to complete activities, and can choose whether or not to participate in Live sessions or office hours. All course materials are due November 22nd for CEUs and a course completion certificate.
Participants will gain lifetime access to course content and resources.
Course Schedule:
Live Sessions (via Zoom):
Mondays -- 9/28; 10/5; 10/12
Office Hours (via Zoom):
Thursdays -- 10/1; 10/8; 10/15
4-5pm - Optional Office Hours
Topics explored in this course include:
Digital Making Skills
Digital making is all about learning about technology through the process of making with technology (credit: Raspberry Pi Foundation). Physical computing tools, such as the micro:bit, bring computer science into the real world through the use of buttons, sensors and LED displays (among other inputs and outputs). When combined with household maker materials , the micro:bit becomes a tool for digital making, which can be used to create prototypes that address all kinds of real-world challenges. We will define, explore and apply digital making skills with micro:bits through the development of prototypes, and will discuss connections to curricular content and other common skills that students use in the classroom. For more information and insight on digital making, we recommend checking out the research shared by the Raspberry Pi Foundation
Platforms for micro:bit programming
We will provide tutorials and supported exploration of micro:bit MakeCode, Scratch and Python as different ways to program our micro:bits. Participants can then decide on and apply the programming platform that best fits their students' needs and experience levels.
Integration with Curricular Content
We will explore strategies for curriculum integration, including models for differentiating and supporting students of all ages and abilities as they engage with micro:bit and digital making.
Exemplars
During this course you will have an opportunity to use the tools and resources shared to create, share and receive feedback on a prototype and exemplar lesson plan that integrate micro:bit and digital making with another subject area.
This course is offered by Code Savvy's MNCodes Educator Training team and is open to all! For more information about Code Savvy's MNCodes Educator Training program, please visit mncodes.org
Bundle Pricing Opportunity!
Register for our Digital Making with micro:bit online course and get a discount for the MNCodes Virtual Summit! Bundle pricing offer good through September 27th, 2020. We will reach out after you have registered for the micro:bit course with a discount code for the MNCodes Virtual Summit.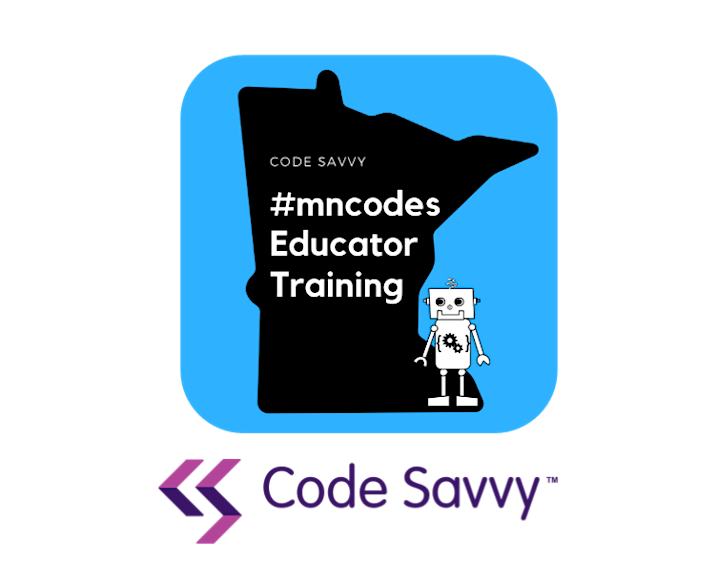 Organizer of MNCodes Digital Making with micro:bit
Code Savvy is a nonprofit organization dedicated to inspiring a diverse new code-savvy generation.  Please visit our website  www.CodeSavvy.org to lean more about our programs reaching thousands of Minnesota youth.