Description
Live Life Half Price & Making Memories Travel
Presents
The 3rd Annual Mardi Gras Party Bus
FEBRUARY 25-26,2017
It's that time again for our very popular Mardi Gras Party Buses to New Orleans for a day full of partying on Bourbon Street. You have not lived until you have experience Mardi Gras. Nothing in this world can top the Mardi Gras festivities in New Orleans. With the spectacular parades, unbelievable costumes, music, dancing, food and popular drinks, this is the biggest celebration ever!

Cant Stay The Weekend? No Worries! We Got You Covered.... TURNAROUND PARTY BUS EXPERIENCE!
TRAVEL PACKAGE
Standard w/ Hospitality Suite - $170 per person – VERY POPULAR
Standard (no Hospitality Suite) - $125 per person
Standard Package
The standard package is our traditional package which will offer round-trip motorcoach transportation from Atlanta, GA to New Orleans, LA with alcoholic beverages on the motorcoach and Mardi Gras beads.
Hospitality Suite
Keep in mind that our travel package is transportation only with no hotel accommodations. Our hospitality suite is ideal for those that will need a place to recharge, relax, and rejuvenate. They will be outlets to recharge your mobile device, water to rejuvenate, and cozy seating to relax. A place to use to get away from the crowds after walking and drinking all day. Trust, you will appreciate this Hospitality Suite. This is our 2nd year with this added feature. You will be given the exact location 1 week before departure and you will receive your wristband upon arrival in New Orleans. Items left in this room will be at your risk.
~Itinerary~
Feb. 25- Leaving ATL@ 3:30 AM
Feb.25 - Arriving NOL@ 11AM
Feb.26- Departing NOL@ 1AM
Feb.26 -Arriving ATL@ 10AM
All times are estimates and subject to change.
---
Mardi Gras Weekend Takeover- SOLD OUT!!
FEBRUARY 24-26,2017


~TRAVEL PACKAGES~
Packages Include:
~ Roundtrip Motorcoach Transportation
~3Day/2night Hotel Accommodations
~Official Trip T-Shirt
~Mardi Gras Beads & Mask
~Movie and Music on the Bus
**This Trip Is BYOB
---
$100 Deposit Is Due Sept. 15,2016
~ Package # 1 (2pp/room) $465 Each (LIMITED)
~ Package #2 (3-4 ppl /room) $425 Each
~Hotel Only Option~
~$395 per person~
First Payment Due By Oct. 15th - $150
Second Payment Due By Nov. 15th- $125
Last Payment Due By Dec.15th- $90
Last Payment Due By Dec. 15th- $50(Package #2)
***All Payments are nonrefundable***
~Host Hotel~
Fairfield Inn & Suites New Orleans Downtown/French Quarter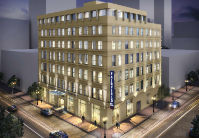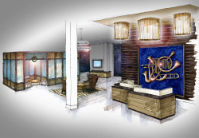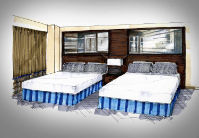 Check Them Out!
http://www.marriott.com/hotels/travel/msyfd-fairfield-inn-and-suites-new-orleans-downtown-french-quarter-area/
---
~Itinerary~
Feb. 24- Leaving ATL@ 3:30 AM
Feb.24 - Arriving NOL@ 11AM
Feb.26- Departing NOL@ 2PM
Feb.26 -Arriving ATL@ 11PM
*All times are estimates and subject to change.

Please arrive at your pick up location BEFORE your scheduled pick up time. We cannot sit and wait.



---



~Items to Bring~
- Small cooler with your favorite beverage. Cooler must fit underneath your feet on the bus.
-Blanket and Pillow
-Small bag or backpack
-Food and snacks
-Cameras

~Policies, Payments & Fees ~
-Due to contractual obligations with the motor coach provider, payments to MMT & LLHP are NON-REFUNDABLE & NON-TRANSFERABLE.

-Attendees under the age of 21 are not allowed due to the serving and consumption of liquor on the motor coach.
-All correspondence regarding this trip is sent via email. Please provide an email address that is checked frequently.

-MMT & LLHP reserves the right to use all client images or likeness in connection with still photography or recorded video. Attendance at any MMT & LLHP event gives consent to be photographed for use in print or electronic publicity on social media sites.
-After you make your first deposit, you are required to make monthly payments on your booking or it will may be cancelled for abandonment of reservation. All previous payments will be forfeited. If you find yourself in a difficult financial situation and cannot make a monthly payment, please email me immediately so I will not to cancel your reservation. Please know it is your responsibility to be sure that whoever you choose as your roommate\travelmate for your selected travel event is also making their monthly payments.


~Contact Us~
Making Memories Travel
678-310-4363
www.MakingMemoriesEnt.com