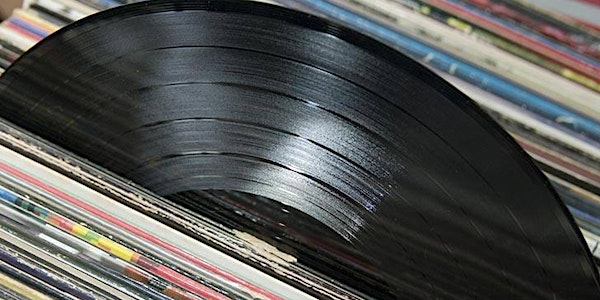 Date and time
Friday, September 30, 2016 · 6 - 9pm EDT
Location
MMMMAVEN 614 Massachusetts Avenue, Suite #203 Cambridge, MA 02139
Description
Join our co-founder David Day and #MakeItNew's original resident DJ Baltimoroder as they pull some CHOICE cuts from their large stacks of wax. Minimal techno, micro-house, dub techno, dub reggae, classic house: Choice cuts. Labels will include Playhouse, Perlon, Kompakt, Soul Jazz, and much, much, more.

Other Mmmmaven instructors will join in as our team pulls some of their favorite records from years in clubland.

Also you can pop into our Ableton lab where this semester's Ableton intern Katherine can walk you through some Ableton production sessions.
About the organizer
To support, promote, and honor the production and presentation of new music and new music technologies. Music is the most important art form, serving communities both local and international. It is the desire of Mmmmaven to see our creative economy grow, thrive, and ultimately, succeed.
As a new music institution, Mmmmaven is part new-era record label, part music making and mixing instruction and part event producer. Our agency serves to promote and push the talented music makers and mixers in the New England region and beyond, flexing our creative might.
Our educational initiative teaches people of all ages the wizardly ways of Ableton, Serato, and a multitude of other innovative ways to make and mix music. Finally, our event branch books "gargantuan" Together Boston and the weekly #MakeItNew party at Middlesex Lounge, in addition to everything in between.
Follow us 

http://twitter.com/mmmmaven

 for the most current info 

http://mmmmaven.com/
Cambridge-based talent agency, event producer, and educational institution, serving the world. How can we help you?
More on our educational initiative:
http://is.gd/mmproject