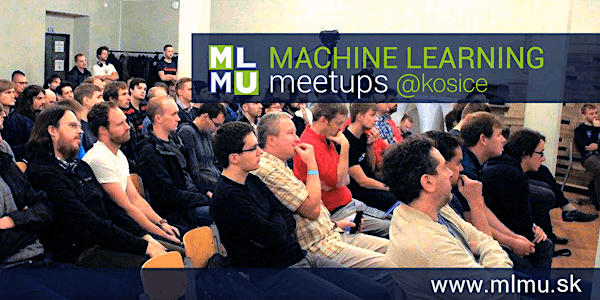 MLMU KE: Introduction to Deep Reinforcement Learning II
Pokracovanie uvodu do reinforcement learningu - interaktivny workshop (Slavo Matasovky)
When and where
Location
Univerzitný vedecký park TECHNICOM 5 Němcovej 040 01 Sever Slovakia
About this event
Pozývame Vás na pokračovanie úvodu do reinforcement learningu v podaní Slava Maťašovského zo spoločnosti Tachyum. Stretneme sa 26. 11. v UVP Technicom o 18:00.
workshop description:
1) From Reinforcement Learning to Deep Reinforcement Learning
2) Value Based Methods
-Deep Q-Learning Agent
-Dueling Deep Q-Learning Agent
3) Policy Gradient Methods
-Introduction to PG methods - state action-value and policy parameterization using DNN - Deep Neural Networks
-Policy Gradient Theorem
-A2C - Advantage Actor-Critic Agents
-DDPG - Deep Deterministic Policy Gradient Agent
-MADDPG - Multi-Agent Deep Deterministic Policy Gradient
-SAC - Soft Actor Critic Agent
4) Stabilizing Deep Reinforcement Learning
-Experience Replay
-Fixed Q-Targets
5) Examples of RL agents using ML Agents environment
-Car simulator using SAC/DDPG
-Table tennis multiplayer game using MADDPG
-Robotic arm object fetching
speaker bio:
Slavo Matašovský vyštudoval inžinierský titul v odbore computer science na Technickej univerzite v Košiciach. Aktuálne pracuje vo firme Tachyum (www.tachyum.com) ako senior AI Architect.
Archív minulých meetupov a ďalšie informácie o MLMU nájdete na našej stránke mlmu.sk