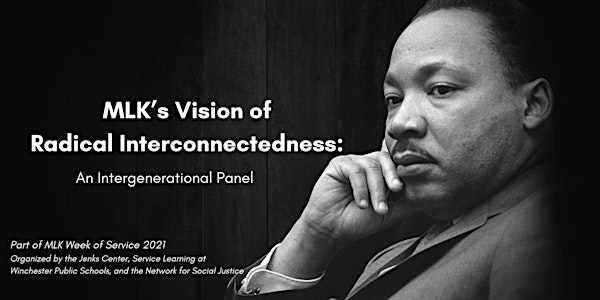 MLK's Vision of Radical Interconnectedness: An Intergenerational Panel
In honor of MLK Day 2021, this community conversation is focused on social change from an intergenerational perspective.
About this event
Intergenerational activists, as a panel, will explore their paths to racial and social justice and their individual work in different areas including health equity, and environmental and racial justice.
Following a panel Q & A, participants will be invited to share their own perspectives on how racial and social justice has changed and evolved over the course of their lifetime and think collectively about paths towards change.
Organized by the Jenks Center, Service Learning at Winchester Public Schools, and the Network for Social Justice.