About this Event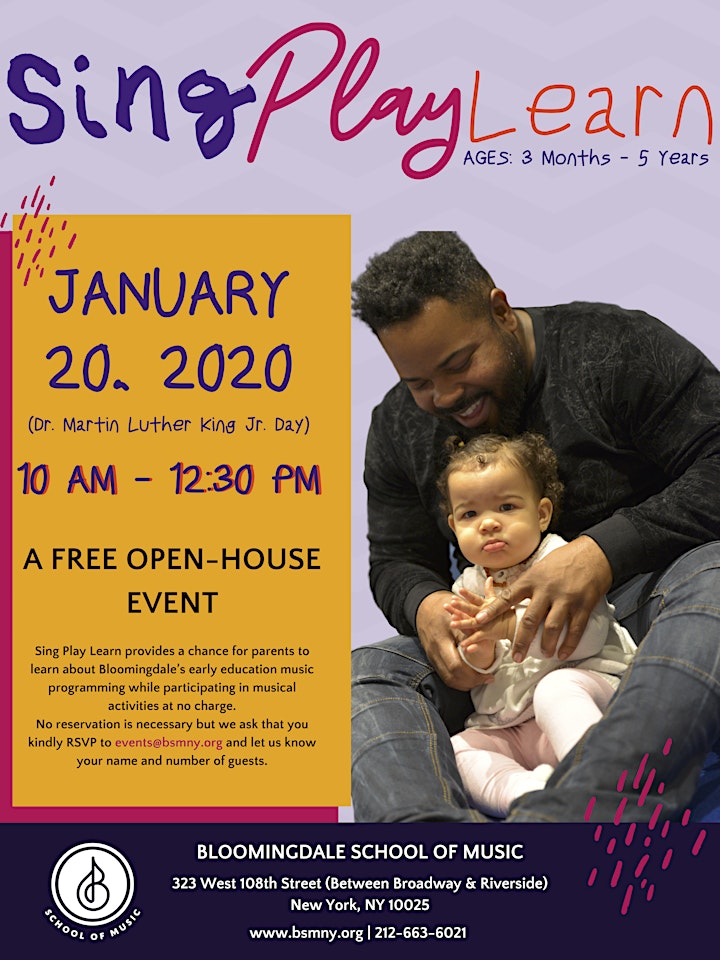 Parents and children ages 3 months – 8 years are welcome to join us at Bloomingdale on Monday, January 20, 2020, from 10 AM to 12:30 PM for a morning of musical adventure led by the school's early education faculty. There also will be Instrument Discovery Classes for children ages 6-8 years.
At Bloomingdale School of Music, Early Education classes are educational and fun for both students and parents. With experienced and caring instructors the school conducts age-appropriate activities with the goal of introducing young children to basic musical concepts. Motor control and inner hearing are also developed, enabling a natural transition to instrumental lessons.
At Bloomingdale, teachers are musicians. They are trained and certified in early childhood educational methods and are also instrumentalists who complement their teaching with musical demonstrations. Children develop at different rates, particularly when they are very young. The motor skills of a six-month-old are different from a 20-month-old. Therefore, classes are structured to specific age groups. Bloomingdale School of Music's Early Childhood Program builds skills from one class to the next, preparing each child for instrumental instruction.