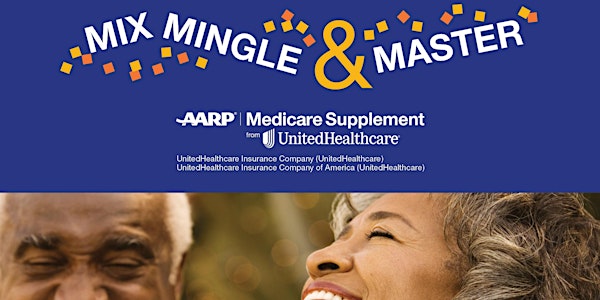 Mix, Mingle, and Master
We want to Celebrate YOU! Join us this Saturday for Mix, Mingle, and Master. Get what you need to Live the Good Life!
When and where
Location
Friendship Missionary Baptist Church 3400 Beatties Ford Road Charlotte, NC 28216
About this event
If you're 55 or older or support loved ones who are, UnitedHealthcare wants to celebrate
you! Join us for FREE live music, health and wellness tips, games and refreshments. Learn
how Medicare could help you live the good life well.
The event will take place this SATURDAY November 5, 2022 at Friendship Missionary Baptist
Church Conference Center, located at 3400 Beatties Ford Rd. Charlotte, NC 28216. There will be
two events, held on the same day, from 10:00 am–12:00 pm or 3:00–05:00 pm. Register for the
event today. Space is limited.
Information is power and the goal of this event is to arm you with the tools and resources you
need to navigate Medicare options and be proactive about your healthcare decisions.
TV personality Bern Nadette Stanis (formerly Thelma of Good Times) and fitness expert Ernestine
Shepherd will share inspirational stories. Health educators will be on site to speak with you about
health issues of common concern – including weight management, healthy living, heart health,
diabetes and other factors that impact health, wellness, and longevity. There will be live music,
games, and refreshments.
Advance Registration - No wait in line. We look forward to seeing you there!