Sales Have Ended
Registrations are closed
Thank you for registering for MisinfoCon DC!
Sales Have Ended
Registrations are closed
Thank you for registering for MisinfoCon DC!
Description
UPDATED AGENDA HERE!
THE PROBLEM
Misinformation, and increasingly disinformation, is distorting people's ability to make sense of the world around them, threatening the democratic process around the globe. While not a new phenomenon, the problem is compounded by both the speed that information travels in our networked world, and the technological and cultural "filter bubbles" that we live our lives in. This is a problem that impacts all of us.
ABOUT MISINFOCON
We are a community of people focused on the challenge of misinformation and what can be done to address it. Our physical gatherings seek to strengthen the trustworthiness of information across the entire news ecosystem: journalism, platform, community, verification, and reader experience.

We bring together participants from different backgrounds because our goal is to connect leaders and catalyze actionable steps on how the various sectors can work together.
Check out our site here.
WHAT TO EXPECT
Building on the strength and momentum of our first three MisinfoCons in Boston, London and Kyiv, we're thrilled to announce that MisinfoCon 4.0 will be hosted in our nation's capital: Washington, DC. Brought to you again by the Hacks/Hackers Foundation, this event is generously funded by the Knight Foundation, Craig Newmark Philanthropies, the Mozilla Foundation and SAGE Publishing - and it will be held in the beautiful Newseum. Though we are still focusing on our three main tracks used in London and Kyiv - media/information literacy and critical thinking, geopolitical responses to misinformation, and data/metrics - this two-day convening will have a particular emphasis on identifying policy and regulatory methods of fighting misinformation. Like Kyiv, we will break into small groups to formulate ideas and then present these to the entire audience.
Because the scope of policy and misinformation is so large, we are structuring MisinfoCon DC around two main themes: state actors on day one (Monday, August 6) and non-state actors on day two (Tuesday, August 7).
Some of our featured participants include:
In addition, we are pleased to offer a robust lineup of interactive workshops, some of which will be facilitated by the following groups:
Credibility Coalition

The Credibility Coalition supports the rigorous research of news credibility through the development of an open indicator framework. Our four workshops will showcase our approach in ways that invite active contributions from participants towards general resources.
CredConX: Mapping Information Disorder During Elections - Help build the landscape view of misinformation and disinformation efforts and think about the signals worth tracking.

Private Messaging in the Public Sphere: What are strategies for research around private messaging apps?


Memes and Visuals: Much research is focused on text but images are a key way that information, whether false or not, gets distributed internationally -- so let's focus our efforts in images in this session!

Nutrition Labels for News: Could a "Nutrition Label" related to your news diet be just the thing we need, and how would it work?

Center for a New American Security
Envisioning the disinfo future (2028): what will the information space look like and what capabilities will be needed for governments and other organizations to be able to effectively communicate the truth in the future? This fun, interactive guided workshop to (1) build several possible scenarios based on assumptions about present trends and (2) identifying key questions, points of tension, necessary investments, etc. to plan for such future scenarios.
DHS Countering Foreign Influence Task Force
Earlier this year, Secretary Nielsen established a Countering Foreign Influence Task Force within the Department of Homeland Security. The Department defines foreign influence operations as malign actions taken by foreign governments or foreign actors designed to sow discord, manipulate public discourse, bias the development of policy, or disrupt markets for the purpose of undermining the interests of the United States and its allies. The Task Force is charged with helping the Department's leadership understand the scope and scale of this challenge, identifying the policy options available to the government, and working with social media companies, academia, international partners and across the executive branch on a variety of projects to build resilience against foreign influence operations. In this workshop, members of the CFI Task Force will showcase case studies developed around malign foreign interference campaigns in the homeland and host an interactive exercise for feedback on DHS's approach towards CFI.
IREX
Solving the Citizen Side of the Equation: Citizens are flooded with good and bad information. How do we help them separate fact from fiction, burst through information bubbles, and actively seek out quality information? This interactive workshop will use design thinking to identify challenges and solutions -- from media literacy to pop up guides on social media platforms -- to the issues citizens face when confronted with misinformation.
Newseum
How can we build support for a media literacy push across society, and what combination of news organizations, tech companies and education groups can be assembled to drive that work?
Pro-Truth Pledge
The problem of misinformation would be solved if private citizens and public figures stopped sharing misinformation. Unfortunately, in our current environment, suppliers of misinformation find a ready market demand for their falsehoods, since people are much more willing to share misinformation than accurate information, according to research. This high demand for misinformation, combined with our incredibly easy digital access to misinformation, makes it virtually impossible to solve the misinformation problem without addressing the market demand for misinformation. This workshop will examine various ways to address the demand for misinformation by private citizens and public figures, with the goal of offering specific and concrete solutions that for-profit, non-profit, and state actors can take to get people to stop sharing misinformation.
Goodly Labs
Major funders and data platforms have recently announced opportunities for researchers to receive data and funds to investigate disinformation and its spread. In this breakout session, participants will briefly review opportunities for data and funding grants and the key questions responding to those opportunities. Then, participants will receive quick introductions to a variety of state-of-the-art research tools supporting the quantitative, experimental, and qualitative research likely to successfully address the opportunities. NOTE: If you're a tool provider and would like to demo your product in this workshop, please email Nick Adams in advance at nick@goodlylabs.org.
FakerFact
What writing elements make fake news effective. There are people and websites that make fake news, some because they don't know the real details, some maliciously. But what makes some of it more believable than the rest? Descriptive writing? Emotionally triggering words?
The Global Disinformation Index
Information security rests on three pillars: Confidentiality, Availability, and Integrity, the so-called C-I-A triad. While we all recognize breaches of the first two -- the Equifax breach, the Dyn DDOS attack, and other notable events -- we still haven't fully accepted what constitutes an integrity breach. Integrity attacks go beyond corrupted file hashes or changed grades in a school database. In fact, we can view the combined disinformation campaigns raging around us over the past three years as large-scale, often coordinated attacks on the *integrity* of the information we consume. As such, this workshop will focus on collaboratively applying traditional information security techniques -- threat modeling, intelligence gathering, etc, -- to the problem, in the hopes of enumerating the "hacks" involved, technical or not, and identifying the spectrum of interventions that can help inoculate us against future disinformation efforts.

Harmony Labs and Mozilla
The problem space for misinformation is increasingly well defined. What about the solutions space? This workshop will focus on harnessing group intelligence to map misinformation responses across a range of dimensions, such as institutional < > individual, short-term < > long-term, technical < > political, along with associated players, and persistent needs and gaps. Through our work together, we're aiming to produce a shareable map that can serve as an actionable complement to existing problem definition resources.
WITNESS
Deepfakes and synthetic media used for mis/disinformation: What should we fear? What can we do? As more sophisticated, more personalized, more convincing audio and video manipulation emerges how do we get beyond the apocalyptic discussion of the "end of trust in images and audio" and instead focus on what we can do about malicious deepfakes and other AI-manipulated synthetic media. Based on WITNESS' collaborations with technologists, journalists and human rights activists, we'll explore and workshop the types of deepfake and synthetic media, threat models and possible technical, journalistic and policy solutions available to fight these malicious uses.
--------
And to top it all off, all attendees have access to the Newseum during the conference! We look forward to seeing you in DC. Please email dwight@hackshackers.com if you have any questions.
Cheers,

The entire MisinfoCon team
HOSTED BY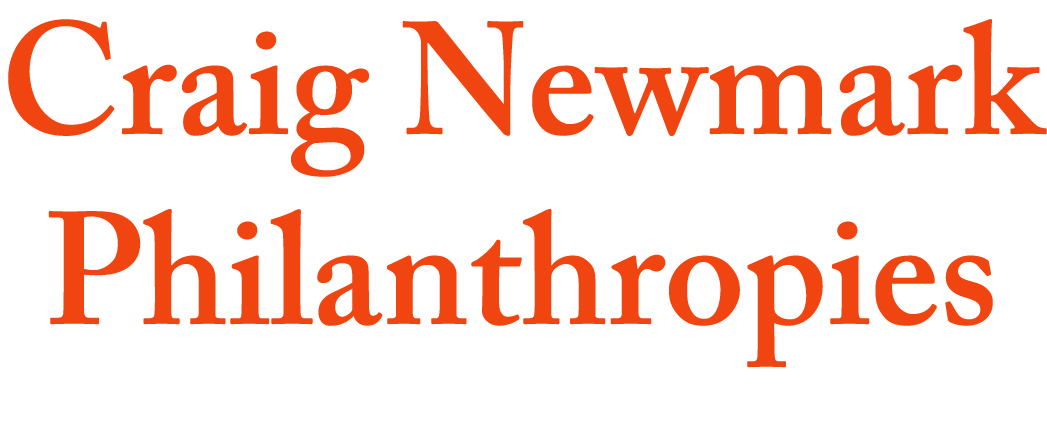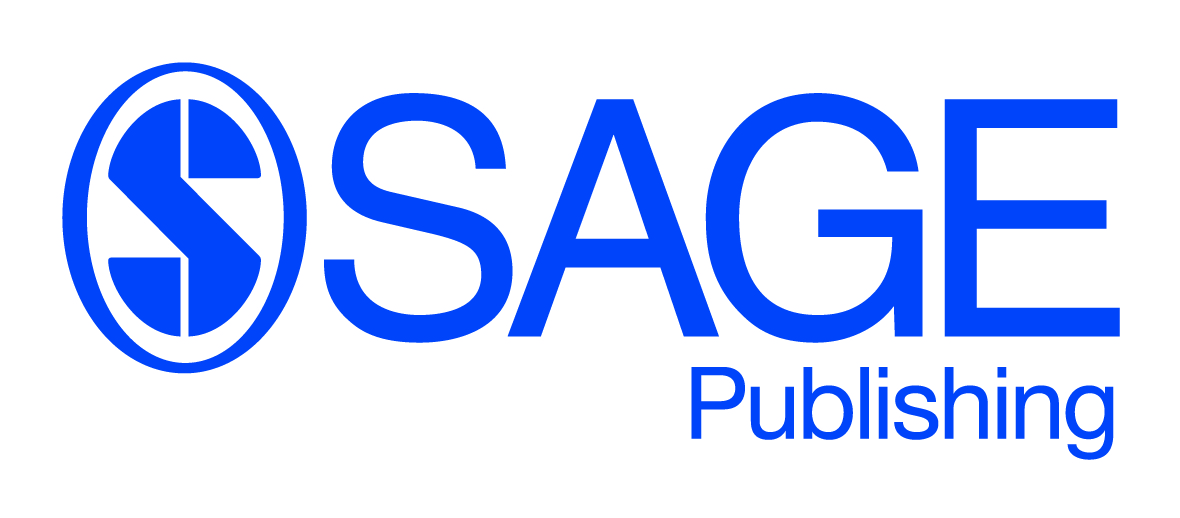 Organizer of MisinfoCon DC: A Policy Summit on Misinformation