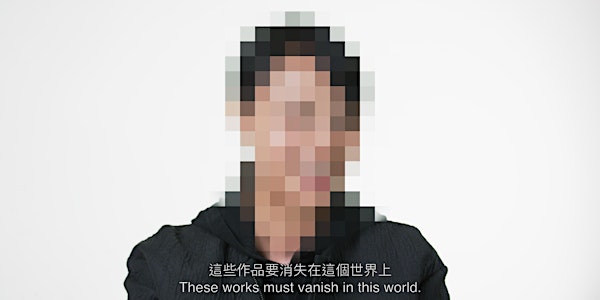 'Minding the G(r)a(s)p' RSVP |「擱 角 覺」預約參觀
'Minding the G(r)a(s)p' RSVP |「擱 角 覺」參觀預約
When and where
Location
Para Site 677 King's Road #22/F Quarry Bay, HKI Hong Kong
About this event
「擱 角 覺」
Para Site藝術空間欣然呈獻群展「擱 角 覺」,展出C&G藝術單位、鄭淑宜、周俊輝、林嵐、劉學成、倪鷺露以及黃慧妍的近作與全新委託作品。於5月14日至8月14日(逢三至日)12-7pm 展出。
現正接受參觀預約,請注意每組參觀人數上限為8人,我們每小時將開放予不多於32人參觀,參觀時間將限定為1小時。期待你的到來!
詳情請參閱我們的網站。如有查詢,歡迎電郵至info@para-site.art。
照片:黃慧妍,《全部都有病》,2021 年,彩色錄像,342 分鐘。由藝術家提供。
-
'Minding the G(r)a(s)p'
Para Site is delighted to present the group exhibition titled 'Minding the G(r)a(s)p', featuring recent works and new commissions by C&G Artpartment, Eastman Cheng, Chow Chun Fai, Jaffa Lam, Lau Hok Shing, Lulu Ngie, and Wong Wai Yin. 'Minding the G(r)a(s)p' will be open by appointment from 14 May until 14 Aug 2022 (Wed–Sun) 12–7pm.
Book your visit now. Please note groups are limited to a maximum of 8 people, there are a maximum of 32 reservations available for every one-hour time slot, and the visiting time will be limited to 1 hour. We look forward to welcoming you to Para Site!
For more details, please visit our website. Please email to info@para-site.art for enquiry.
Video Still: Wong Wai Yin, Everyone's sick, 2021, video (colour), 342 mins. Courtesy of the artist.