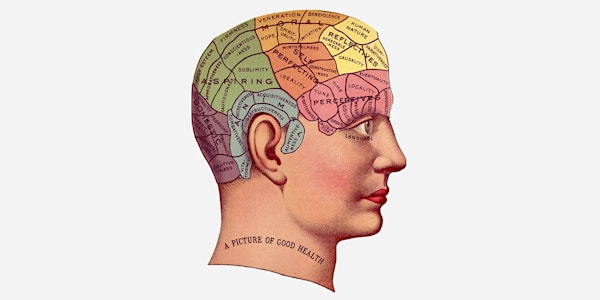 MINDHACK YOUR HUMAN OPERATING SYSTEM (H:OS)
When and where
Location
URBAN-X 29 Norman Avenue Brooklyn, NY 11222
Description
The Human Operating System (H:OS) consists of:
The Head (the psychological).
The Heart (the electricity).
The Body (the hardware).
The Others (the network).
Programmed early in our development by powerful forces such as culture, religion and family, the H:OS requires a continuous upgrade to reflect who we are, what we want to become and where we're headed. This is especially important for entrepreneurs and startups who are at the forefront of change and disruption. Those who achieve the most success are able to turn fear into fuel and uncertainty into business opportunities.
In this powerful, immersive interactive session with SelfHackathon - a boutique behavioral consultancy group, we will learn how to hack, rewire and upgrade the ultimate supercomputer in the world - our mind. Hosted by Patrycja Slawuta, MA, PhD(c).
Together we will tackle these topics:
What mindhacking is and some basic tools to hack, rewire and upgrade your brain.
Why hacking humans did not start with Cambridge Analytica.
Why ethical AI can never replace ethical people.
During the workshop, we will also experience a sound bath session led by professional musician and sound healer Basia Blonska.
----------
Patrycja Slawuta, MA, PhD(c) Psych, is a New York City based behavioral scientist. After a successful academic career, Patrycja founded SelfHackathon, a boutique consultancy that uses cutting edge scientific research for business innovation. With a network of 50+ scientists and domain experts, SelfHackathon helps high performing individuals, teams and companies hack, rewire and upgrade themselves. Her latest initiative is called PsychTech, the seamless fusion of psychology and technology to enhance and accelerate performance and results. As an expert on the complexity, nonlinearity and the messiness of the human nature, Patrycja lectures globally and works with some of the most exciting and disruptive businesses in the world.
Basia Blonska is a classically trained flutist and has been a professional musician for over 20 years. She received her MA in music performance. Her passion for music expanded beyond performing and teaching, as she developed profound interest in learning about healing and transformational affects of sound and music.
Basia has studied different modalities of sound healing with teachers such as Grammy nominated Silvia Nakkach, renowned sound theorist Dr. John Beaulieu, the Great Gong Master Don Conreaux, earning a sound practitioner certification from New York's Open Center.
----------
By RSVPing to this event, you agree to sign up for the URBAN-X Newsletter.