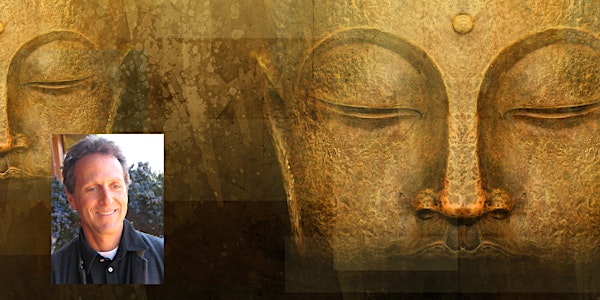 Mindfulness as Intimacy with Life: A Special Event with Howard Cohn
Join Howie Cohn and the Insight Scottsdale community for an introduction to the practice of Mindfulness and Loving Kindness!
By Insight Meditation Scottsdale
Date and time
Friday, April 21 · 7 - 9pm MST
Location
Scottsdale Congregational UCC - Main Sanctuary 4425 N Granite Reef Rd Scottsdale, AZ 85251
About this event
We will explore the potential of mindfulness as a keen and kind observing power, helping us to move beyond just thinking to a more intimate and direct moment to moment experience. Any experience can be a source of insight. Direct experience makes possible a more profound understanding of ourselves and our world, which frees us from common misunderstandings. With more clarity we can move through the world with more wisdom and compassion.
Howie is offering this open public talk on Friday evening, sponsored by Insight Meditation Scottsdale, and will be teaching a two-day, non-residential retreat on the following Saturday and Sunday at the Franciscan Renewal Center. If you would like to find out more about the retreat, go the the Insight Meditation Scottsdale website
Howard Cohn is a founding teacher of Spirit Rock Meditation Center in the San Francisco Bay area. He has guided a local sitting group in San Francisco, been in private practice as a psychotherapist and led Vipassana retreats worldwide since 1985. He incorporates the influences of Theravada, Zen, Tibetan Dzogchen and Advaita Vedanta in his teaching, with an emphasis on reawakening our intrinsic freedom. Howie is known by his students for his kindheartedness and warm sense of humor.  Among his many teachers and mentors are Jack Kornfield, Joseph Goldstein, U Pandita Sayadaw, Tulku Urgyen Rimpoche, Tsoknyi Rimpoche, and the Advaita Vedanta Master H.W.L. Poonja. 
He published his first book: Invitation to Meditation: How to Find Peace Wherever You Are
Jack Kornfield, the bestselling author and celebrated spiritual teacher, describes his colleague Howie's teaching as "… offer[ing] the immediacy and freshness of what is known in the Zen tradition as 'beginners mind' – that is a state of openness to possibility and insights. They give a deep, practical understanding of how to learn the revolutionary art of mindful presence."
About the organizer
Insight Meditation Scottsdale (IMS) is a Scottsdale based meditation sitting group that practices in the Western Vipassana Tradition. The group meets on Monday evenings from 7:00 - 8:30 at the Scottsdale Congregational United Church for Christ (SCUCC) and offers a short instuction and 40 minute silent sit, followed by a Dharma talk and facilitated discussion on Insight practices (Mindfulness) and the teachings of the Buddha. IMS also offers daylong retreats and hosts retreats for visiting teachers from the tradition. You can join us on our "Meetup" group or sign up for the google group mailing list from the home page on our website to get updates about events.