Description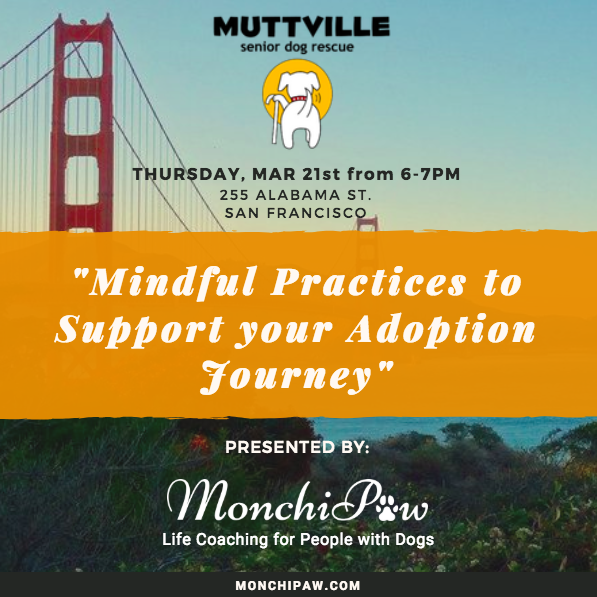 If you're here, it's because you're a dog parent who's ready to bring more joy, fun and fulfillment into your life and the life of your new best furriend.
​
My coaching approach focuses on breaking old patterns that are interfering with your happiness and freedom. With the support of your dog, we'll create a whole new mindset to empower all areas of your life, especially the connection with your dog. Together we will explore ways to integrate your new companion into your life.

My greatest joy is to bring dog parents awareness of the beautiful jewel of wisdom they have as a pet. The relationship we have with our dogs says a lot about our characters and the way we see the world.