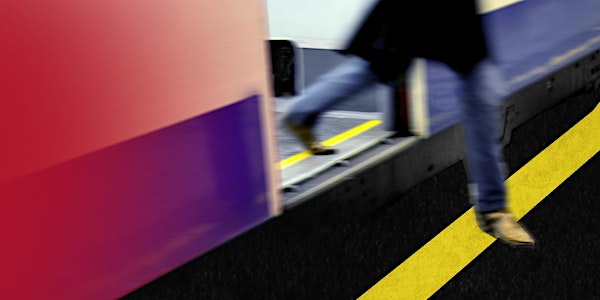 Mind the Gap: Conversations about Life and Landscape Architecture
Navigating Uncertain Times - Conversations with Leaders of Landscape Architecture Practices
About this event
The Weitzman School of Design presents a summer speaker series featuring Lucinda Sanders (OLIN), Kona Gray (EDSA), Laura Starr (Starr Whitehouse), Shane Coen (Coen+Partners), Jamie Maslyn Larson (BIG), Brian Jancek (HOK), Ignacio Bunster-Ossa (AECOM), Keiko Tsuruta Cramer (WRT), Signe Nielsen (MNLA), Lisa Switkin (Field Operations), and Gerdo Aquino (SWA).
Join us every Wednesday evening at 6pm from June 10th to September 2nd for a new conversation. Each week one of the speakers will take center stage highlighting what they think is most important to be talking about now.
----------------------------------------------------
6/10 Opening Panel, Lucinda Sanders, CEO and Partner, OLIN, adjunct professor of landscape architecture, in converation with all speakers
6/17 Cindy Sanders, CEO, OLIN
6/24 Kona Gray, Principal, EDSA
7/1 Laura Starr, Partner, Starr Whitehouse Landscape Architects and Planners
7/8 Jamie Maslyn Larson, Director of Landscape Architecture, BIG NYC
7/15 Brian Jencek, Director of Planning, HOK
7/22 Ignacio Bunster Ossa, Vice President, AECOM
7/29 Keiko Tsuruta Cramer, Principal, WRT
8/5 Signe Nielsen, Principal, MNLA
8/12 Lisa Switkin, Senior Principal, James Corner Field Operations
8/19 Gerdo Aquino, Principal, SWA/Balsley
8/26 Shane Coen, Founder, Coen+Partners
9/2 The GAP Wrap
----------------------------------------------------
We will consider your registration for any evening a "subscription" to the series, and will send out a new Zoom link to those registered every Wednesday. We will take registrations up until 1 hour before the event starts, and will send out a final round of emails with Zoom links at 5 pm on Wednesdays.